If an app on your iPhone is not working after iOS 17 update, one of the troubleshooting tips below should help you fix the issue.
Please note: The solutions explain in this article apply to all iOS 17 supported devices including: iPhone 14, iPhone 13, iPhone 12, iPhone 11, iPhone XR, iPhone XS, and iPhone XS Max.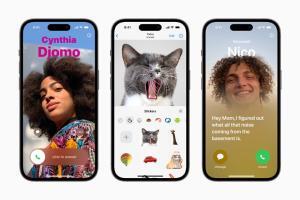 Common 'app is not working after iOS 17 update' issues:
Apps won't open after iOS 17 update
Apps won't respond after iOS 17 update
Apps keeps crashing after iOS 17 update
In general, iOS update works smoothly, however sometimes, you may face issues like app crashing etc. You may think that some or all of the apps installed on your iOS device feel sluggish or slow, if you experience this, these troubleshooting methods may help that as well. There can be many reasons for these issues, such as:
lack of memory
bugs in your application
Incompatibility
bandwidth limitation
Restart your iPhone
Sometimes, all it takes to get an app working again is to restart your iPhone.
Simply turn off your phone and then turn it back on again. Go to settings > General > shut down. When you see the red slider, slide the slider. Wait until your device is completely off. This may take a few seconds. Then press and hold the on/off button until you see the Apple logo.
Restart the app
Completely close the app and relaunch by swiping up from the bottom of the screen and swiping up the problematic app. Then open the app again.
Check for iOS updates
There may be system updates. These updates may fix this. To check and install iOS updates, go to Settings > General > Software Update.
Check for app updates
The problematic app may have updates. Keeping your apps up to date is a good idea. Because these updates often fix bugs that may be causing your problem. Updating your app may help you.
Open the App Store.
Tap your account avatar in the upper-right corner of the screen
In the "Available Updates" section, find the app update you want to install and then tap "Update."
Force quit the app
The next thing to do if an app is still not working after iOS 17 update is to force close it. Apps can crash or stop working unexpectedly if it's unable to run a required task at a time.
Meanwhile, force-closing an app shuts down the app and its processes, then restart them when you relaunch it. That's a way to fixing the app not working issues sometimes.
Here's how:
Swipe up from the bottom of the screen to bring up the app switcher.
Locate the affected app and swipe up on it.
Uninstall and reinstall the app
Sometimes it seems that no amount of troubleshooting will get an update to proceed. If that happens to you, simply delete the app and reinstall it from the App Store.
If it's a paid app, don't worry you won't need to pay for it a second time. The App Store keeps track of every app you've ever installed, and allows you to reinstall them with a tap.
To delete your app, tap and hold the app until it jiggles and then tap the delete (X) icon to remove the app. Then press the home button or swipe up from the bottom of the screen to stop the jiggling. Now go to the App Store then search for the app you just removed and then tap the Redownload icon to reinstall this app.
Contact the app developer
If nothing helps, you may want to contact the app's developer for further assistance, if this is a third party app. Because app developers are responsible for supporting their applications. Here is how you can contact:
Open the App Store on your iOS 17 device
Search for the app by entering its name in the search field
Locate your app
Tap Developer Website. So you can contact the developer.