Why are Apple iPhones so expensive even when it is such a huge brand? Read on to know the reasons.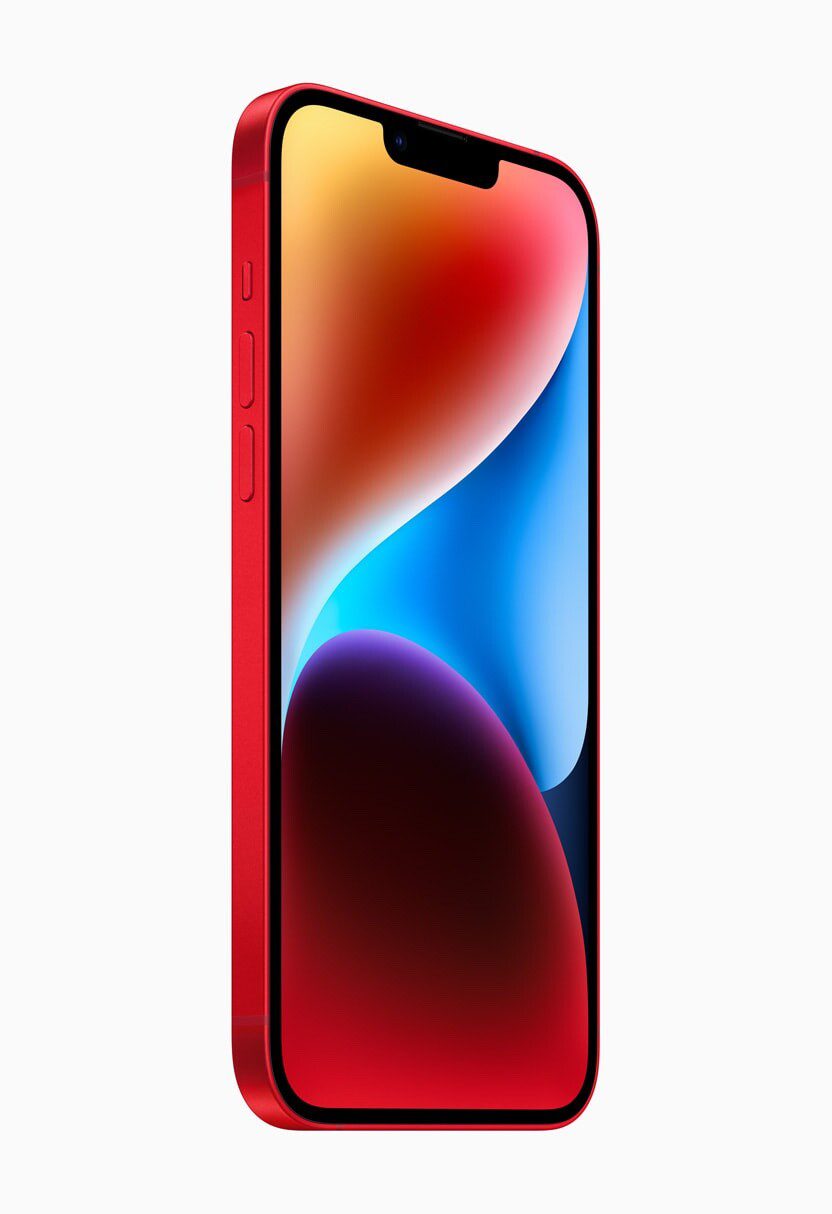 Most people are either iPhone people or Android people.
This means you will prefer either Apple products or the products created by other smartphone companies.
Apple products certainly have their fair share of benefits, but they will come at a cost.
Unfortunately, an iPhone is a very expensive purchase.
Even though iPhones are considerably higher in price, people prefer them over Android phones.
So, why are Apple phones so expensive?
Let's look at ten reasons iPhones are so expensive.
Why Are iPhones So Expensive?
1. Research & Development
As per reports, Apple Inc. spent 26.25 billion U.S. dollars on research and development in its 2022 fiscal year, increasing by about four billion from its 2021 total.
The major reason for this is the work done by Apple in networking and data intelligence to improve the performance of their smartphones.
The research team pays special attention to improving the user interface with the help of the latest technologies.
They also focus on improving these devices' internal and external hardware to give them a smart look that attracts buyers.
Crash Detection and Emergency SOS via Satellite introduced on iPhone 14 Pro and iPhone 14 Pro Max are one of the best examples of the work done by the R&D department of Apple.
The advanced technologies utilized in every latest Apple phone prove the work done by the company's R&D department.
The money spent on research plays an integral part in increasing the overall costs of the products.
2. Marketing
Another reason why iPhones are so expensive is because of the money that is spent on marketing the phones.
Apple's marketing strategy has been a game-changer for its success during the last two decades.
Great storytelling and conveying the brand's message to the consumer uniquely have always been Apple's strengths.
You will see many Apple advertisements, and they are very well done.
These ads help to convince people that the iPhone is the best smartphone out there, but they also add to the price of the iPhone itself.
Marketing is an enormous cost that a business must absorb, and it needs to be paid back in the sales of the product.
A portion of what you pay when you purchase an iPhone is going to be the cost of the marketing.
This is to be expected as getting the word out about the features of the iPhone is a big reason it has been such a great seller.
This is a significant amount that contributes mainly to the prices' uptrend.
3. Customer Service
Have you ever been inside an Apple store?
The level of service you receive in a store will far outweigh any of their competitors.
People who work in an Apple store are well trained, friendly, and knowledgeable.
If you walk in with a problem, you will walk out with a fix or a new Apple product in your hand.
These people know how to diagnose an issue, and they can help give you solutions and options for how to fix things.
Of course, this is something that will be an added benefit when you purchase an expensive product.
The only problem with this customer service is that it does cost money.
In order for Apple to have this many retail locations where they can help people with their product, it will certainly cost money.
Apple stores are generally in high traffic areas where people will visit frequently and bring in their equipment.
If you have an Apple product that needs repair, you can also talk to their customer service on the phone or online.
Overall, you will not be disappointed by the support you get when you purchase a product like an iPhone.
Take a look at the warranty options when you make your purchase.
Some of these may be worth considering.
If you have ever been frustrated about where to take your products when they break, you will enjoy the confidence of owning an Apple product and knowing exactly where to go.
4. Ease of Use
Apple products have a distinct way of doing things, but once you get to know their systems, they are quite easy.
If you have an iPhone and an iPad, then the MacBook is a natural choice.
The similarities will be there to see, and the systems will be similar as well.
With an iPhone, you will learn how to set everything up, and the software systems will help you organize your life as well.
An iPhone is a high-end tool and device, and it can really make a difference when it comes to ease of use.
For people who have never used an iPhone, it will not take you long to figure out the basic functions.
If you are very concerned, you can purchase the product in the Apple store.
The employees will help you set up your iPhone and get things up and running.
This helps to make things easier for those who don't consider themselves to be tech savvy.
Once you get to know the Apple system, it won't take you long to know how to operate your phone with ease.
Some people will purchase an iPhone and never desire to switch to Android because they truly like the way it operates.
5. Reliability
The use of quality components and overall reliability also adds to the overall phone pricing.
Apple always makes sure to maintain the quality of the internal and external hardware components of iPhones making them more reliable than other smartphones.
This improves the overall build quality of the iPhones but makes them expensive.
Due to the use of quality components, iPhones last longer with fewer failures.
People buy cheap smartphones with the hope that it will get them through the next few years.
If something were to get you through the next few years, then you would probably be quite happy with it.
However, iPhones are made to get you through much more than a few years.
With an iPhone, you are going to get longevity.
Although you will pay a high initial price, you will see that the pricing is quickly justified when you consider the amount of time you can have a phone.
Of course, you may want some new technology at some point, but usually, you won't have to upgrade because of a problem with the iPhone itself.
There is no question that iPhones are designed to last a customer for a very long time.
If you buy an AppleCare plan on your iPhone, you will find that this will help you get more years out of the phone as well.
This additional coverage can be difficult to decide on.
It really is a bit of a risk to purchase one.
If you never need it, then you will have spent a lot of money for no benefit.
If, however, you do need it, then you will be glad that you have it.
Making a decision about additional coverage will be a personal one that you have to make based on your budget at the time.
All in all, the longevity of iPhones makes them more expensive.
6. Security
An iPhone is designed to be more secure than any other smartphone on the market.
iPhones have been built from the start to have a very high level of security.
One of the reasons an iPhone is more secure than Android phone is that, typically, they run on iOS, which is a closed platform.
Hackers who are looking to get money and valuable information are going to attack the android open platform.
If a hacker can get into a phone, they are going to come away with much more information and data and get themselves a better payday.
Hackers are attempting to attack the iPhones as well, so the product is certainly not immune.
Apple is constantly making some adjustments to their security, and that has helped to raise the price.
Overall, the security is going to be very good on the iPhone, but this will cost you some extra money.
7. Integration with Other Apple Products
One of the reasons people love the iPhone is that it integrates well with other Apple products.
The iPhone has many of the same features as an iPad and a Mac.
If you want all of your devices to be integrated and work together, the iPhone is the way to go.
Of course, when everything can work together, the pricing is probably going to be higher.
This ability for Apple products to interact with each other certainly makes life more convenient.
Convenience is something most people are willing to pay quite a bit more for.
Although Apple has seen a decrease in some of its iPhone sales after releasing the iPad, the goal is to get the products to work together.
The iPhone is not designed to replace the iPad, and the iPad is not designed to replace the iPhone.
Instead, you can use these two Apple products together to complete all of your work and meet your personal life technology needs.
8. Branding
The best thing Apple has probably ever done for themselves is branding.
They have made the world know that their products are high in quality, easy to use, and the best out there.
The thing is, people believe it, and they continue to support this brand.
Due to their established name in the market, Apple charges a significant amount compared to other phone brands.
Why shouldn't they?
People trust the name and pay for it, considering the years of operations and sustainability of the brand.
iPhone is just one product in a long line of products that will help to make your life better.
If you need help with daily tasks or need to run a business, a iPhone can help.
This branding has also helped iPhone appear to be the best option on the market.
When people are considering their next smartphone, there is no question that they will have the iPhone in the back of their mind because of the branding Apple has done.
If you are great with smartphones or have never used one before, Apple products will make you feel both comfortable and capable.
These are great features, but they will also cost you extra money.
9. Exclusive Features
Another primary reason why iPhones are so expensive is the exclusive features on Apple smartphones.
The features on iPhones are very impressive.
The company focuses well on retaining the features iPhones already provide with the addition of the latest features.
There are quite a few unique features that are worth looking at and considering as you look at the advantages of iPhones.
Let's start with the iMessage.
iMessage is perhaps the biggest feature that other smartphones don't have, and likely never will.
iMessage seamlessly syncs across all of the Apple devices, is fully encrypted and has a ton of playful features like Memoji.
When you send a message to another iPhone and you see the chat bubble turn blue, you know that the person on the other end of the conversation is using an iPhone, too.
That makes you part of a club, sure, but it also includes certain benefits, like chatting over Wi-Fi and being able to share high-res videos and photos with the person on the other end of the line.
FaceTime is another feature that other smartphone maker have never been able to match. FaceTime works so well because it's encrypted and ready to use the moment you set up your new iPhone.
Like iMessage, FaceTime is for many people synonymous with video calls. It's the only app they want to use and they don't have to log into a third-party app or search for contacts to set it up and start a call. It's just automatically linked to your contacts, camera and dialer to do all the work.
It's this ease that makes FaceTime one of the reasons that family groups stay rooted to the iPhone.
The iPhone backs up to iCloud every night (as long as it's connected to Wi-Fi and charging) and completely restores installed apps, accounts, home screen and settings without fail.
When Apple releases a software update for the iPhone, every single user has immediate access to that update as long as their iPhone is still supported.
These exclusive features add real value to the Apple iPhones.
Of course, the problem with all of these great features is the pricing.
10. Many Cheaper Smartphones Available
Another significant reason that might make you feel iPhones are overpriced is the availability of tons of inexpensive smartphones on the market.
With China strongly capturing markets with brands like Xiaomi and Huawei offering cheaper phones, an iPhone might look expensive to most people.
In Asia and the Middle East particularly, people find iPhones overpriced because of the significant influence of Chinese brands in the regions.
However, in the US and Europe, these Chinese brands do not influence the customers as much.
Some brands, including Xiaomi, do not even operate in the US, and others, like Huawei, have fewer distribution units.
Even though the Android phone price market has dramatically influenced Chinese brands, most people still prefer Apple iPhones over them.
The major reason is the availability of quality internal and external products.
Conclusion
It's no doubt the iPhone is an expensive device.
You will be surprised by how much money you spend, but you will be pleasantly surprised by the functionality of an iPhone.
People are quick to complain about the cost of an iPhone, but they will not complain about how it works or the features bundled in it.
Most people will admit that the iPhone is worth the money they pay.
If you happen to find the iPhone on sale for some reason, you should buy it that time.
iPhones rarely go on sale, and when you find a deal from a reputable seller, you should grab it immediately.