We're not knocking iPhones, but Android smartphones are better than iPhones at some things. In this article, we run through 12 advantages of android over iPhone.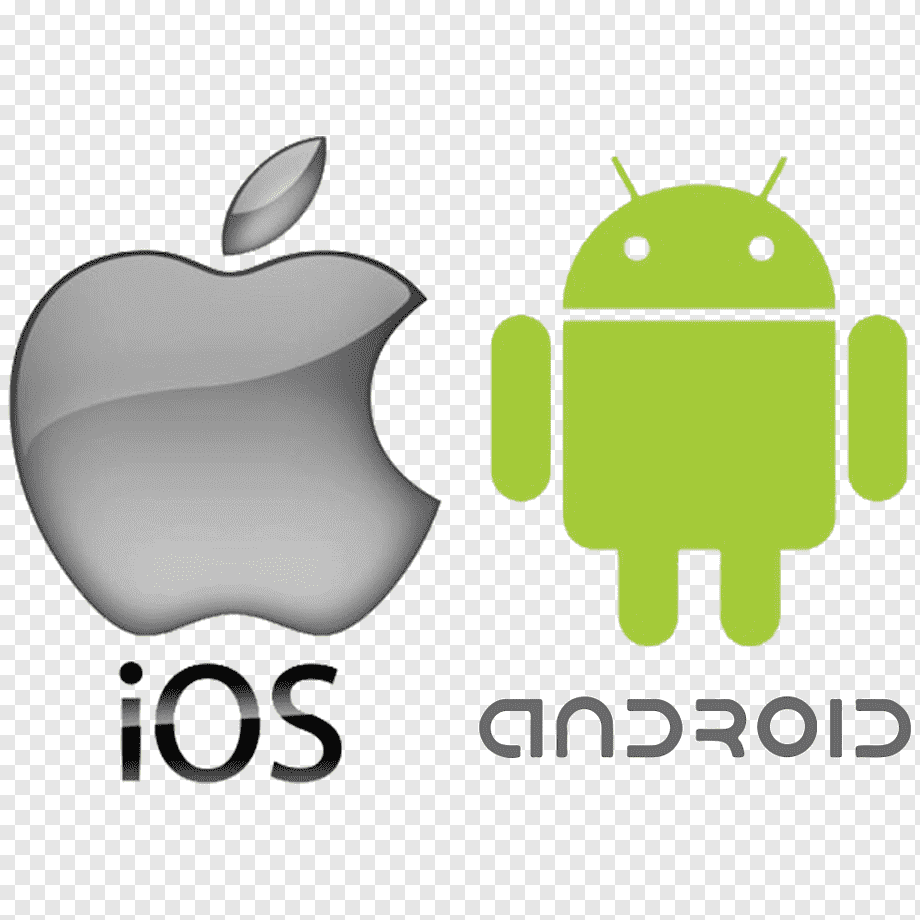 Is Android smartphone better than iPhone? This is a debate that has been going on for longtime now, while Android users try to argue that Android beats iPhone in the game, it's the same way iOS users argue. Remember these two types of smartphones are widely used all over the world compared to any other type of phone. Firstly, there isn't much you can do in Android that you can't do in the iPhone and the same way there isn't much you can do in iPhone that you can't do in Android. In this article we tend to think Android is better for users who need a new phone.
Even though Apple keeps adding Android-like features to iOS, Android users still have plenty of bragging rights over iPhone users. From being able to use two apps at the same time to launchers and more customization options are, for now at least, some of the features Android owners can claim as their own. Below are top advantages of Android over iPhone. Don't worry, though. I've given Android the same treatment by highlighting the advantages of iPhone over Android smartphones. Today, we're going to argue in favour of the Android.
Advantages of Android over iPhone
Here are 12 reasons Android smartphones are better than iPhones.
1. Affordable Price
The biggest advantage of Android over iPhone is pricing. Because there are so many Android device makers, it is possible to find a wide range of smartphones at different price points. Only the most high-powered and expensive Android smartphones approach Apple products' price point. Due to its affordability, there are a lot of Android users in the globe.
Android has several options for every type of budget the user wish whereas, iOS is more expensive and only fit certain budget. Although, some brands like Samsung certainly have pricier models of that of iOS there are still some models which are affordable in a range of budget
2. You have more choices in Android Hardware
Android phones comes in variety of sizes, forms, features sets and price points. Every time of the year, new Android phones are released into the market. No matter how much you can spend, chances are you can find an Android device that fits your budget or offers exclusive features.
When it comes to iPhone, Apple releases a maximum of four devices in a year, which historically have been expensive at launch, only to come down in price after successive generations. One of the most affordable new Apple handsets is the iPhone 13 mini for $699, but that comes with a small 5.4-inch display. The Galaxy S20 FE has the same price but comes with a bigger and smoother 120Hz 6.5-inch screen, a telephoto lens and a much larger battery.
The least-expensive iPhone that Apple offers is the iPhone SE, which is a stunning device with outstanding performance for just $400, though its design is dated, and its screen will be too small for some.
3. Expandable memory
Majority of Android phones offer expandable memory. That means you can open an additional slot on the side of your phone and put on a micro SD card which adds more memory to the phone.
That's a huge benefit, considering the exorbitant prices that Apple and other phone makers charge to double or quadruple storage when you buy your smartphone. Why tack on another $100 to $150 to the price of a new phone just for an extra 128GB or 256GB of storage (that you're not even sure you'll need) when you can just drop $70 on a 512GB card later?
In addition, Google Drive gives Android users a free 15GB of storage, iCloud only offers 5GB for free.
4. USB type C
Android world has migrated to the USB-C standard, which is more advanced and far more robust. USB-C is now used by almost every computer including laptops from Microsoft, Lenovo, Dell and even Apple.
Whereas Apple's Lightning cable is a relic of the days when every tech company felt compelled to develop its own proprietary connector, USB-C represents the ideal single-port solution the industry is working toward. It also opens doors to faster charging technologies.
The OnePlus 9 Pro, for example, can charge from zero to 61 percent battery capacity in a mere 15 minutes. Wait for 30 minutes and you'll have a battery that's 99 percent full.
Compare that to the iPhone 13, which continues to stick with Lightning can't even come close to that. And Apple no longer even includes a charger in the box.
5. Headphone Jack
If you have ever used an iPhone, I know there is time you have ever gone to insert a pair of headphones into your phone only to realize that you have forgotten your headphone dongle somewhere. This feels so bad because an iPhone can't be connected with standard headphone due to absence of headphone jack.
Many Android devices still come with headphone jacks — a hotly requested feature Apple retired from its phones in 2016. That's a big deal to people who still love listening to music, podcasts or audio books over the trusty old wired headphones.
6. You don't have to use iTunes
Android users don't need iTunes; they are given many more choices for music services and purchases in general. More and more services are expanding to Android and not just for music but movies, TV shows, games and many more. Apple is a pioneer of hardware and software design, but iTunes – which is required to transfer music between your iPhone and computer – is a bloated mess. Uninstalling it is a nightmare, to the extent that Apple publishes an extensive guide for how to fully remove iTunes from your PC.
7. Launcher
A launcher, also known as a home-screen replacement is an app that modifies the software design and features of your android phone OS without making a permanent change. Launchers can be downloaded from the Google Play, installed and used as any other apps. These apps let you completely change how you interact with the home screen, the app drawer and even the app icons on your phone. Using a launcher on your Android phone allows you to customize almost every aspect of how your phone looks and behaves, making your phone feel unique to you.
It's hard to imagine a world where Apple ever lets something like this happen for the iPhone, although it appears it is loosening its grip on how much iPhone users can personalize their home screen.
Though both iOS and Android have evolved over the years, Android has always had a reputation for being the platform for users who want control over how their smartphone looks. With the home screen launcher, Android users can tweak everything from their home screen layout, to their page transitions, to effects and even gestures something the iPhone has only recently caught up to with iOS 14. So, if you are the type of user who like to tinker and personalize your devices, an Android smartphone is the way to go.
8. Multitasking
Google made some fairly significant changes to the way multitasking is accessed on android. You can split screen and use two apps simultaneously on your android smartphone. For example, you can be watching a YouTube video and replying to your WhatsApp messages at the same time. In one word, split screen mode on Android enhances multitasking and can help save a lot of time and work load if you utilize it well. It's unclear why Apple hasn't added this feature to the iPhone yet, but perhaps it has something to do with the size of the app windows on the iPhone's display as compared with the larger iPad.
You can argue iOS does multi-tasking all you want. And it's true, you can do multiple things at once by switching apps back and forth, but that doesn't even come close to the level of multi-tasking some Android phones offer.
9. Widgets
Widgets have been long a huge advantage of Android over iOS. Android offers all sorts of widgets that you can put onto your home screen. For example Dark Sky app, shows weather, clock, alarms, flashlight, email, calls and so much more which you can arrange on your home screen the way you want.
Apple had always opted not to have widgets available on any of main home screen in the past but during the launching of iOS 14 in 2020, Apple finally decided to introduce widgets on home screen. The downside is that they are very limited and are only located on the notification area. In this regard, Android takes the lead.
10. Physical back button
Android's back button allows you to go back from one application to another seamlessly. It's a staple piece of android design that android users are accustomed to. Like if you hit a link in Facebook and get transported to the Chrome browser, you can return to the social media app when you hit the back button. This is not the same case in iPhone because there is no back button, however, you can get contextual back buttons within apps or a back button that appears when you click a link that takes you from one app to another.
11. Many free apps and games in play store
On Android, you can flip a switch to install applications from unknown sources. This lets you to install applications from outside Google Play, which is Google app store. Even if Google doesn't approve of an app, you can install it from elsewhere. Google is also less restrictive about apps in their own store.
On iOS, you can only install application from Apple's App Store. If Apple doesn't want to approve an app or they have removed it from the app store, you just can't use it. For example, Apple store does not allow video games emulators, BitTorrent clients and many more other types of apps that they consider controversial.
12. Customization
One of the strong points of Android is level of customization it allows. Android allows you to choose your own level of customization, for example live wallpapers and keyboards. While even some of manufacturers are allowing complex hardware customization, like Motorola has Moto Maker, LG has replaceable leather back plates and many more and these are things Apple will never do for you. Apple wants to keep control of default apps in order to maintain a homogeneous software and hardware experience.
Another advantage of Android over iPhone is that you can customize your home screen just how you like it. Apple's approach to the home screen is still locked to placing all installed apps in a rigid grid, although you can now add widgets to the home screen and use custom app icons to mix up the overall look. However, the home screen on Android devices don't follow a grid layout, allowing you to place apps anywhere you'd like. Both platforms let you make folders containing groups of apps.
The benefit of Android's approach is that you can customize the home screen by arranging app icons in any pattern of your choosing.
Advantages of Android over iPhone: now you know!
These are some advantages Android has over iPhone. Android is more freeing, because it offers more choice — choice of how much you want to spend, choice of hardware and software features, and choice in how you organize and personalize your experience. If you're extremely particular about the technology you use, you might find Android more fun. But at the end of the day, different people have different taste and likings.