There's no doubt that the iPad Pro models are expensive, but for some users, the extra features might be worth the added cost. In this article, we run through six main benefits of iPad Pro.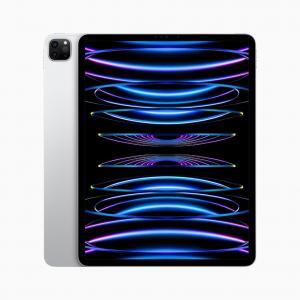 Apple currently offers four main iPad models:
iPad
iPad mini
iPad Air
iPad Pro
With that many iPads available, it understandably can get confusing when deciding which one is right for you.
Like the iPhone Pro models, the iPad Pro is for consumers who want the best hardware available and the most capable tablet that Apple offers. Below, we'll discuss the main benefits of the iPad Pro over the other iPads in the lineup.
1. Better Display
Most iPads in Apple's lineup feature a standard 60Hz refresh rate for their displays. However, the iPad Pro's display supports ProMotion display technology. ProMotion refers to adaptive high refresh rate display technology, which Apple has continually developed and improved over the years. The display on the iPad Pro models can go up to 120Hz, resulting in a significantly smoother visual experience when opening applications, scrolling through the web, gaming, and more.
In addition to ProMotion, the iPad Pro 12.9-inch (5th and 6th generation) sports a Liquid Retina XDR display, just like the high-end MacBook Pro models. The Liquid Retina XDR display on iPad Pro was engineered by Apple to meet our incredibly high standards. This display delivers Extreme Dynamic Range with high contrast and high brightness. This means the display has mini-LED backlighting, allowing for a higher contrast ratio and 1,600 nits of peak brightness when you watch HDR content on platforms like Netflix, YouTube, Disney , Apple TV , and more.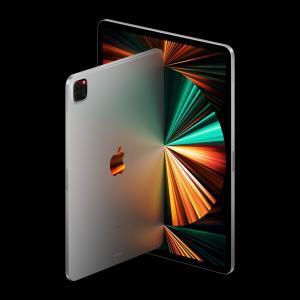 The 11-inch iPad Pro, even though it offers ProMotion, does not include a Liquid Retina XDR display. Therefore, there is an advantage to picking the larger version. If you value having the best screen available on your next iPad, the iPad Pro models are worth considering, especially the 12.9-inch model.
2. Better Camera System
Even though many people don't take photos with their tablets, having a capable camera system can be beneficial for other use cases. The iPad Pro features a 12MP wide camera and a 10MP ultra-wide camera. One notable benefit of iPad Pro is that it's the only tablet Apple sells with a dual camera system. options to zoom in on your subject.
On top of the dual cameras, the iPad Pro feature a LiDAR sensor which helps the camera take sharper photos, especially in dark conditions. In addition, the scanner taps into AR, or augmented reality, to combine the real world and the virtual world. With AR, your iPad Pro can act as a virtual tape measure, show you how new furniture would look in your home, scan and recreate 3D models, and place you into AR games.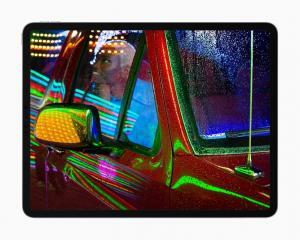 The LiDAR scanner is available on the 2020, 2021, and 2022 11-inch iPad Pro and 12.9-inch iPad Pro models.
Whether it's using a specific application for AR or taking a quick photo, the iPad Pro offers a capable camera system for whatever you need.
3. Face ID For Biometrics
One big advantage of iPad Pro models is that they are the only Apple tablets that includes Face ID. None of the iPad Air models have Face ID feature. iPad Air and other models incorporate the Touch ID feature.
Face ID is an excellent method for authentication that is fast and reliable, and there are even convincing reasons why Apple should bring Face ID to Macs and retire Touch ID, especially on MacBooks that feature a notch. While there are some benefits to using Touch ID, Face ID is a convenient way to unlock your iPad quickly and effortlessly.
4. Thunderbolt Support
The USB-C port on the iPad Pro supports Intel's Thunderbolt technology. And one of its main benefits is that you can transfer data much faster than other ports. Specifically, the Thunderbolt port can transfer data at 40GB/s.
Besides high-speed data transfer, it also allows you to utilize additional benefits from peripherals, such as Apple's Pro Display XDR or other Thunderbolt-supported devices that can benefit your workflow if you use your iPad for creative work.

For example, you can connect your iPad Pro to external SSDs that support Thunderbolt and transfer large files quickly. And if you plan to use any of the peripherals mentioned above, the iPad Pro can take full advantage of them, thanks to the Thunderbolt port.
5. The Quad Speaker System
The iPad has always been a great device for content consumption, and part of the reasoning behind that is its speaker system. Most iPads in Apple's lineup offer stereo speakers. One great advantage of iPad Pro is that it includes four speaker system, two on the top and bottom of the device. This allows stereo playback no matter what orientation you hold the iPad at.

The quad-speaker system, coupled with the excellent display, makes the iPad Pro a media consumption powerhouse. With four speakers, you are also less likely to block all the audio when holding the tablet. When you listen to music or watch videos on your iPad, and you don't have a pair of headphones available with you, you'll be glad to have the speakers on the iPad Pro.
6. More Storage Options
Another benefit of iPad Pro is that it offers the most storage options. The base model iPad Pro includes 128GB of storage, just like the iPhone 14 and 14 Pro. However, you can also opt for 256GB, 512GB, 1TB, or even 2TB of storage space. With a total of five options, you can pick the storage option that's right for you without having to overspend.
One iPad Pro benefit to point out is that the larger 1TB and 2TB storage options also gives you 16GB of RAM, compared to 8GB with the other storage configurations. With far more storage options on the iPad Pro, you can easily get the adequate space you need to store videos, documents, photos, and more.
iPad Pro has many benefits
The iPad Pro models offer numerous benefits. With an excellent display, a better speaker system, and more, it's no wonder why the iPad Pro line is a success.
However, if you're torn between the 11-inch and 12.9-inch variants of the iPad Pro, it's important to know what you get for the extra price and screen real estate.