Do you keep missing important text messages on your iPhone 14 because the notifications aren't working? You aren't the only one; this problem has affected lots of iPhone 14 users.
If your iPhone 14 is not receiving text notifications, we can help you fix it with the seventeen simple steps below.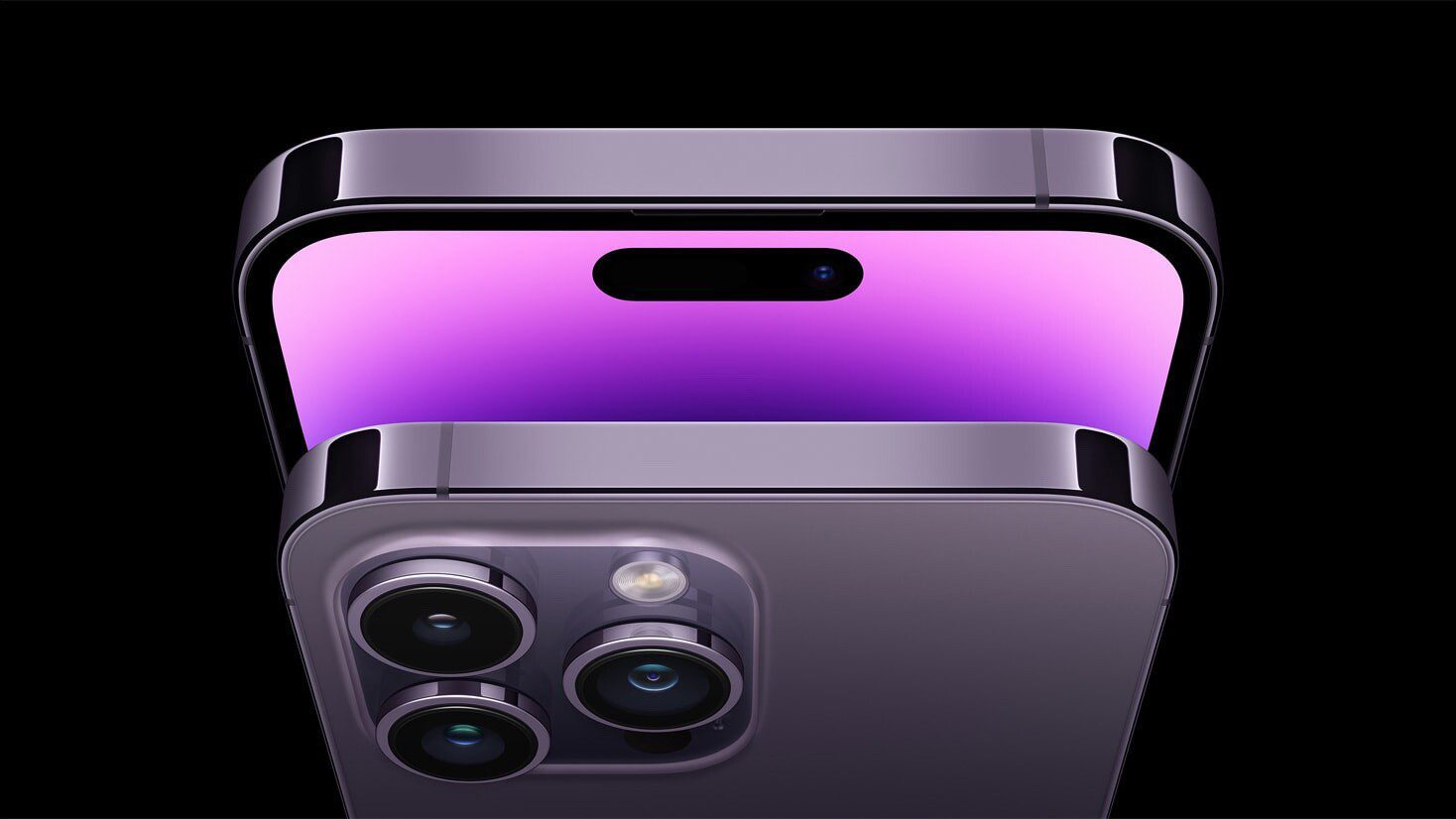 A lot of people have reported that iPhone 14 text alerts not working properly. More specifically, iPhone 14 users have reported problems with getting the notifications that let them know they have received a text message. This issue has affected iPhone 14, iPhone 14 Plus, iPhone 14 Pro and iPhone 14 Pro Max users. It seems that for many users with this issue, text notification sounds and banners may or may not show up to indicate a new message. In this article, I'll explain why your iPhone 14 is not receiving text notifications and show you how to fix the problem.
What Causes Not Getting Text Notifications on iPhone 14?
When text notifications stop working on an iPhone 14, it can manifest in a few ways:
You notice texts that weren't accompanied by an alert sound
Notifications for new iMessage or SMS messages aren't showing up on the lock screen
No red dot on the Messages app when messages arrive
There are a lot of reasons you might not be getting text notifications on an iPhone 14. If you aren't receiving text messages at all, and you know people have sent you messages, then it's probably a connectivity problem. In that case, make sure your phone is connected to both Wi-Fi and cellular data and that MMS and SMS are configured correctly. If you are receiving texts but not notifications, here are the most common causes:
Misconfigured notification settings
Incorrect volume settings
Software bug
How to Fix iPhone 14 Message Notification Not Working
If you pick up your iPhone from time to time and see messages that weren't accompanied by a notification sound, vibration, or any other kind of alert, that means something is preventing you from receiving text notifications. To fix that problem and start receiving notifications again, try these fixes.
1. Make sure you haven't turned on Airplane mode
Airplane mode turns off all internet connectivity and prevents new text messages from coming in and sending you a notification.
Go to the iPhone home screen and pull down the Control Center from the upper right corner.
You will see Airplane mode icon from the menu. If it's turned on, disable it.
Now you can ask the other person to send you a message again.
2. Make sure your phone isn't on silent or Focus mode
If you have that mode activated accidentally, your iPhone 14 won't receive text message alerts. Turn off silent mode by pushing the switch located above the volume buttons, and disable Focus mode using this method:
Open the Control Center, tap the focus icon, and select any setting other than do not disturb.
You can also tap do not disturb in the focus options to turn it off without activating any other focus mode.
3. Disable Notification Summary
Another reason why you are unable to receive text notifications on iPhone 14 could be the Notification Summary option. If enabled, this will end up showing all the notifications at a set time in iOS 15. Ensure you have it disabled. For this,
Start the Settings app and select Notifications. Next, select the Scheduled Summary option and turn it off.
4. Disable Attention Aware Alerts
This is another hack you can try to get text notification alerts. The Attention Aware Alerts feature checks for users' attention before dimming the screen brightness, expanding a notification while the phone is locked, or decreasing the volumes of certain notifications. Here's what to do:
Start the Settings app on your iPhone and go to Face ID and Passcode. Type in your passcode. Now, scroll down to reach the Attention Aware Alerts option. Tap on it to disable it.
5. Force quit the Messages app
If the Messages app is malfunctioning, that can result in it not sending alerts when text messages are received. In most cases, you can fix this by force quitting the app and then opening it again.
Swipe halfway up to open multitasking, then swipe up on Messages to close it.
6. Restart your iPhone
Are you still not receiving text notifications on your iPhone 14? There is no need to panic as we still have more troubleshooting tips for you. . Most of the issues that cause a lack of notification on iPhone 14 can be resolved by restarting your phone. That's is because even if the problem is a frozen or crashed app, a bad network connection, or anything else, restarting the phone may automatically resolve those issues and avoid a lengthy troubleshooting process. To do this, press and hold both the side button and either volume button until the power off slider appears on the screen. Drag the slider from left to right to turn off your iPhone.
7. Adjust Your Notification Setting
Another trick that you should try to fix iPhone 14 not getting text notifications issue, is to adjust the notification setting. The iOS lets you customize the notification setting of an app so that you can choose the desired alert sound and also pick a preferred badge style.
Start the Settings app on your iPhone and choose Notifications.
Scroll down and tap Messages
Turn on Allow Notifications.
Next, make sure Lock Screen, Notification Center, Banners, and Sounds are enabled.
8. Turn On Always Show Previews
This is yet another trick that has worked for many users facing iPhone 14 not receiving text notifications issues. If iPhone 14 notifications are not working, you may have inadvertently turned Always Show Previews off in the Settings app. Notification previews are the little alerts from apps that appear on your iPhone's display.
You can check this by going to Settings > Notifications > Show Previews. Make sure there's a check mark next to Always.
9.. Check Sounds & Haptics settings
Is text tone not working on iPhone 14? Make sure the sound for text is correct.
Start the Settings app on your iPhone and tap Sounds & Haptics. Tap Text Tone, and from the next screen, try selecting a different Alert Tone. Remember not to select "None" as it'll turn off all the sounds.
If you're receiving notifications on your iPhone 14, but it doesn't play a noise when you receive notifications, check Silent Mode. Look at the switch on the left side of your phone. If the switch is pushed away from your screen and showing an orange color strip, you have Silent Mode on. Flip the switch to turn it off.
10. Make sure the contact isn't blocked
If you have blocked a person, you won't get texts from them. This naturally means no notifications. To fix this, follow these steps.
Start the Settings app on your iPhone and tap messages.
Tap Blocked Contacts.
Swipe left on an entry here and tap Unblock.
11. Unmute contacts in Messages
The Messages app allows you to mute conversations. If you do so inadvertently or have forgotten that you muted someone, you'll find you don't receive messages from that person when you expect to.
Open the Messages app, and locate any conversation that has a crossed-out bell icon next to it. Swipe left on the conversation, and tap the bell icon that appears to unmute that person.
12. Disconnect Bluetooth devices
If you have a Bluetooth device paired to your iPhone 14, text alerts may go to that device instead of the phone speaker. Either open the Control Center and tap Bluetooth to turn it off, turn off the Bluetooth device itself, or unpair the device to make sure it isn't connected. Then check to see if you receive text alerts on your phone.
13. Check your custom text tones
Your iPhone allows you to set custom ring and text tones to each of your contacts. If you accidentally set it to none, your iPhone 14 won't receive a sound notification when that person texts you.
Open Contacts, and tap the name of the person you aren't receiving notifications from. Tap Text Tone, and select any option other than None. After you've chosen a tone, tap Done.
14. Check if you are filtering unknown senders
Your iPhone can automatically filter unknown and spam texts. Due to this, in rare cases, you might also miss notifications for some important message that has the OTP or other valuable information. You can turn off this feature by going to Settings > Messages > Unknown & Spam. Now, toggle Filter Unknown Senders to the Off position.
15. Update iOS
Your iPhone 14 not receiving text notifications might be due to a buggy build released by Apple. The company is usually quick to fix such glaring issues. So, if none of the tricks mentioned above has worked in fixing iPhone 14 text notifications problem, update the software on your device. It would most likely fix the problem. You can do this by going to Settings > General > Software Update.
16. Turn off Message Forwarding
Are you receiving text notifications on your other Apple devices, but not on your iPhone 14? Try turning off Message Forwarding, and see if that allows your phone to display alerts again.
Open Settings > Messages > Text Message Forwarding, and disable the toggles for each of your connected devices.
17. Reset All Settings
Apart from force restart, resetting all settings is my go-to troubleshooter. Whenever a weird or a common issue crops up, this option can be given a try. For the notification issue, this can work too.
Start the Settings app on your iPhone and tap General.
Tap Transfer or Reset iPhone.
Tap Reset.
Now, tap Reset All Settings and confirm. Once this is done, text notification issues on your iPhone 14 should be a thing of the past.
Solved iPhone 14 not receiving text notifications issue
iPhone 14 failing to receive text notifications can be a head-scratcher for you. Hopefully, texts notifications are working on your iPhone 14 now. If so, let us know what fixed it in the comments!