The vast majority of people use their MacBook to browse the Internet or send a couple of emails. These tasks only scratch the surface of what you can do with your Mac. Your Mac can be a timesaver and a useful productivity tool with just a little bit of know-how. If you want to move into the power user category, continue reading to learn five hidden Mac features you didn't know about.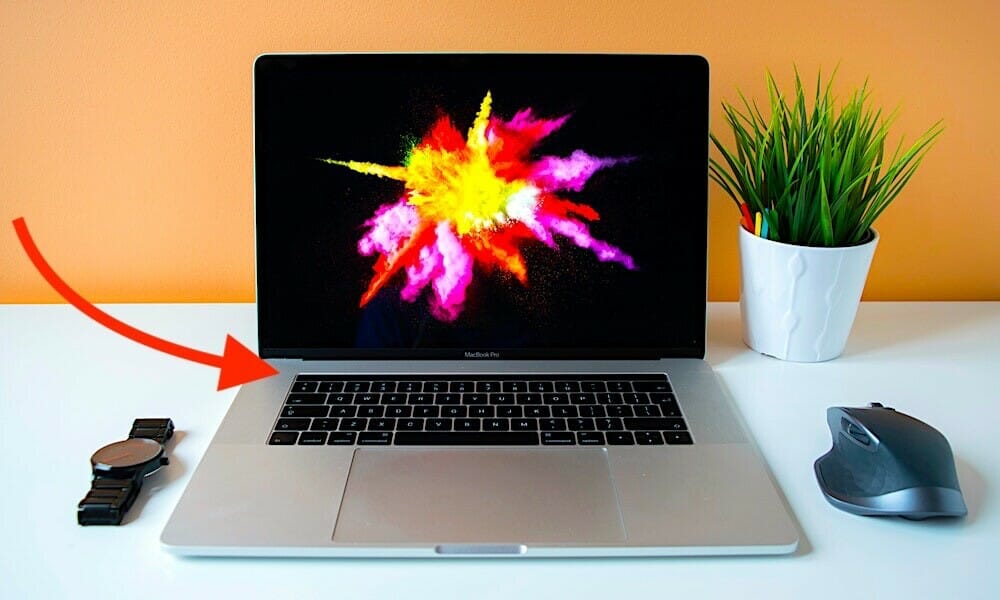 Many of us have had mack OS big sir on our MacBooks for a while now, so we're pretty used to the new features of the operating system from daily use. But whether you're using the Macbook you've had for years or upgraded to a new one, you might find it useful to learn some of the tricks that Apple has hidden underneath the hood. Give these hidden MacBook Pro features a try, and improve your macOS Big Sur experience.
See also: Amazing Mac tips and tricks
Cool Hidden Mac Features
Here are 5 cool hidden Mac features most people didn't know existed:
Add Quick Actions to the Touch Bar
Besides using Quick Actions to automate your workflows, macOS has a hidden feature that lets you add Quick Actions to the Touch Bar on your Mac. Please follow these steps:
Select the Apple menu located on the upper left corner.
Now, click System Preferences, then hit Extensions.
Next, click Touch Bar located on the left panel,
Next on, select the checkbox next to each action you want to be available from the Touch Bar.
Now, click Customize Control Strip located on the bottom right.
Next, drag the Quick Actions button to the bottom of the Display until it appears in the Touch Bar. You can move it left or right to place it where you want.
Finally, hit Done and the button will now be on your Touch Bar.
Lock Your Screen in an Instant
Need to step away from your Mac for a few minutes and want to lock your screen? You can do this in just a single click. Hold down Control + Command(⌘) + Q, and your screen will turn off instantaneously. This keystroke combo works in newer versions of macOS such as macOS Catalina. If your Mac is running an earlier version of macOS, you'll need to hold down control + shift + power or control + shift + eject if you have an optical drive.
Create Text Shortcuts

Do you find yourself typing the same phrase over and over again on your Mac? Speed up your work by using the nifty text replacement feature in macOS. Please follow these steps:
Click on the Apple menu located on the upper left and choose System Preferences.
Now, click Keyboard, then hit Text.
Please nOTE: If you're working in an app, you can also jump right to the settings by selecting Edit > Substitutions > Show Substitutions. Then select Text Preferences.
Click the Add button (+) in the lower-left corner and type the text you want to replace. You should put something like "&done" in the Replace section, with its replacement saying "Heading home for the day. See you tomorrow!" in the With section.
When you are working in an app, try typing your "replace" phrase like &done and macOS will automatically replace it with "Heading home for the day. See you tomorrow!"
Add Emojis Quickly 😁

Want to add emojis to an email or message? You can quickly bring up the emoji menu by holding down Control + Command(⌘) + Spacebar from any window. Your emojis will be presented in various categories with a section for the ones you use most often. Simply click on an emoji and it will be inserted into your text.
Design Custom Folder Icons

The vast majority of people use folders to organize all their files. Make it easy to find folders by assigning an emoji or custom icon to each one. You could use a dollar sign for your finances folder and an office chair for your work folder. When browsing through your folders, you only have to look at the icon to find the one you want. It's a simple thing, but it can come in handy, especially if you work with a lot of folders. Here's how to assign an icon:
Find an emoji (or another image) that you want to use by searching Google or the search engine of your choice.
Now, save the image you want to your Mac.
Now, open the emoji in Preview and make the background transparent by selecting the Markup Tool, then the Magic Wand, and then clicking the image's background to select it.
Next, select Edit > Cut to remove the background
Next on, use the selection tool to drag a box around the emoji.
Now, click Edit > Select All. Then press Command + C to copy the emoji.
Next on, select the folder for the emoji and right-click on it.
Now, select Get Info to reveal the folder details.
In the informational screen that appears, select the blue folder icon located on the upper-left hand corner.
Press Command + V to paste your emoji onto the folder.
If you don't like how it looks, simply hit Command + Z to undo.
And that covers everything about hidden Mac features most people don't know about. Have we missed some cool hidden Mac features here? Let us know in the comments section below.