If your iPhone 14 Pro Battery health is dropping fast, follow these tips to fix the issue.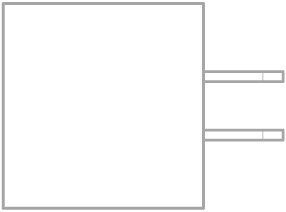 Note: information in this article apply to iPhone 14, iPhone 14 Plus, iPhone 14 Pro and iPhone 14 Pro Max.
The iPhone 14 Pro is a powerful device, but, like many electronics, it requires some upkeep to ensure proper functioning. Like a ship that can sail forever, as long as people are willing to maintain it, your iPhone will keep working as long as you maintain its battery health.
Below, I'll explain why your iPhone 14 Pro battery health is dropping fast and show you how to fix the issue.
Why Is Your iPhone 14 Pro Battery Health Dropping Fast?
There are several reasons why your iPhone 14 Pro battery health may be dropping fast:
Battery Age: Over time, the battery's capacity naturally decreases, which can result in reduced battery health. This is a common occurrence with any rechargeable battery, including those used in iPhones.

Charging Habits: Frequent charging and discharging cycles can impact battery health. Using fast charging methods or frequently charging the device to full capacity can put additional stress on the battery and accelerate its degradation.

Extreme Temperatures: Exposure to high or low temperatures can affect the iPhone 14 Pro battery performance and health. Using your iPhone 14 Pro in extremely hot or cold conditions can cause the battery to degrade more quickly.

Software Updates: Occasionally, software updates may introduce changes that affect battery performance. While updates often include optimizations, there can be instances where a particular update impacts battery health negatively.

Intensive Usage and Background Processes: Running resource-intensive applications or having numerous background processes running can put a strain on the battery, leading to faster degradation.

Battery-Intensive Features: Certain features, such as GPS, Bluetooth, and push notifications, can contribute to increased battery usage. Enabling multiple power-hungry features simultaneously may lead to a faster decline in iPhone 14 Pro battery health.

Physical Damage or Defects: Physical damage, such as drops or exposure to moisture, can impact battery performance. Additionally, manufacturing defects in the battery itself can lead to faster degradation.

Battery-Draining Settings: Certain settings, such as high screen brightness, constant background app refresh, or frequent email fetch, can consume more battery power. Adjusting these settings to be more battery-friendly can help preserve battery health.
There are a lot of tips for how to keep iPhone 14 Pro battery health at 100 on the internet, and there are some other questionable tips that people recommends that may or may not improve much battery health. However, armed with our tips for best battery care practice, you can fix your iPhone 14 Pro battery health dropping issue.
How to fix iPhone 14 Pro Battery health dropping fast issue
1. Make sure Optimized Battery Charging is enabled
First, make sure you have Optimized Battery Charging enabled. This allows the phone to learn from your routines and prevents the battery from reaching a 100% charge early. The phone will ensure it hits 100% by the time you wake up.
You can enable Optimized Battery Charging by going to Settings > Battery > Battery Health & Charging and toggling on Optimized Battery Charging. If you take your phone off charge at roughly the same time every day, your iPhone will learn this pattern and avoid charging to 100% until right when you need it.
2. Avoid Maximizing Your Charge Cycles
According to Apple, after roughly 500 charge cycles, iPhones retain only up to 80% of their original battery capacity. You go through a charge cycle when you use up 100% of your iPhone's battery—for example, you used up 50% yesterday and another 50% today.
So, in general, the less you use your iPhone, the fewer charge cycles you go through and the longer the battery will last. You can check how many battery cycles your iPhone has gone through without even using an app.
Moreover, keeping the device at full charge or completely drained can negatively impact your iPhone's battery health. As a good practice, you should avoid charging your iPhone to 100% all the time and not let it go below 25%. Ideally, keep the battery percent somewhere between 40% and 80% to prevent your iPhone 14 Pro battery health from dropping fast.
3. Turn Off Unused Features
To use fewer charge cycles and prevent your iPhone 14 Pro battery health from dropping fast, you should turn off any features you don't absolutely need. These can include power-hungry features like Background App Refresh, Bluetooth, Location Settings, and push notifications, all of which you can find in the Settings app.
This is just one of the ways you can save battery life on your iPhone to get the most out of a full battery charge. You can also reduce your iPhone's brightness, enable fewer notifications to avoid them waking up your Lock Screen all the time, and turn off the always-on display feature.
4. Don't Leave Your iPhone Without Charge for Too Long
The battery cells that make up lithium-ion batteries have a limited lifespan, meaning you should take care of your iPhone's battery if you want to keep reaping the benefits of your device.
One of the biggest killers of a smartphone's battery is letting it die completely. This is because when a battery cell depletes and is left that way for a long time, it may enter a deep discharge state and never work again.
Luckily, iPhone batteries still keep some reserve charge even when powered off to avoid this problem. But if your iPhone dies, you should remember to charge it again as soon as possible. To avoid this, take advantage of your iPhone's Low Power mode when the battery is at 20% or lower to extend its battery life until you can get to an outlet.
5. Don't Leave Your iPhone Charged Overnight
Many people charge their phones overnight because it is the most convenient option. However, charging your phone overnight can be bad because overcharging an iPhone like this can result in a damaged battery and reduce the life of your phone.
As a rule, it's best to avoid charging your iPhone 14 Pro overnight, despite the convenience of waking up with a full battery in the morning. Each full charge counts as a 'cycle', and your phone is only built to last for a set number.
If you charge overnight, you are guaranteed to miss when the phone exceeds the magic 80% mark that is best for extended long-term life.
What you may get is a "trickle charge" as the charger attempts to keep the phone at 100% as your phone naturally loses on its own charge during the night. This means that your phone is constantly bouncing between a full charge and a little bit below that full charge – 99% to 100% and back again during a longer-than-required charge. It can also heat the phone up, which can also cause the iPhone 14 Pro battery health to drop fast.
So, charging your iPhone during the day is better than charging it overnight. You can recharge in the morning, at the breakfast table or on your office desk. That way, it is easier to keep an eye on the battery percentage during charging.
6. Avoid Charging and Using Your Phone Simultaneously
There's no harm in looking at some messages and scrolling through social media for a while. However, avoid engaging in a prolonged gaming session when charging your iPhone.
Multiplayer games, in particular, tend to cause your iPhone to overheat. Charging your device at the same time will just worsen the issue and affect your iPhone's long-term battery health.
Therefore, it's best to plan ahead a little and charge your device sufficiently beforehand to take care of your iPhone's battery. Plus, it's uncomfortable to hold and use a hot iPhone properly anyway.
7. Use Only Apple Certified Chargers
Although it may sound obvious, the charger you are using may be the reason why your iPhone 14 Pro battery health is dropping fast. So, it is crucial to choose the correct charger for your iPhone. If you're using a charging adapter that isn't from Apple, look for the "Made for iPhone" logo.
If you see the logo on a charger, it means Apple has approved it for use with its products. If you connect an uncertified cable, a pop-up will show on the iPhone, mentioning that the accessory may not be supported. Uncertified chargers will overcharge your iPhone, whereas certified chargers will not.
In addition, certified chargers charge quickly but slow down when your iPhone 14 Pro hits the 80% level to preserve battery health. On the other hand, uncertified chargers will continue to charge your iPhone at high wattage, deteriorating battery health.
The same is valid for charging cables, MagSafe, or other wireless chargers. As a result, it's always best to use Apple charging adapters and cables or those with the "Made for iPhone" logo.
8. Avoid Extreme Temperature Changes
Keeping your iPhone safe from temperature extremes will help your device get through its entire lifespan without damage to core components. Therefore, being mindful of this measure can help you fix iPhone 14 Pro battery health dropping fast issue.
Extreme low temperatures can cause a shortened battery life, affecting the battery's ability to hold charges or making it stop working altogether. On the other hand, extreme highs can permanently prevent you from using some of the phone's features, such as causing cracks in the device itself, which can impact overall battery performance.
9. Invest in a Case for Your iPhone
We've all probably dropped our iPhones at some point. Although the iPhone's Ceramic Shield does contribute to the device's durability, it's still safer to have a case. Repeated impact on hard surfaces will inevitably contribute to internal component damage over time, which affects your iPhone's battery health.
Furthermore, to preserve your iPhone 14 Pro battery health, keep it away from dusty or dirty environments. This can lead to shorter battery life due to dust and dirt particles accumulating on the battery contacts.
Using a protective case can help protect your iPhone's ports by trapping the debris before it enters your device. Additionally, a good iPhone case can protect your iPhone from other issues as well, such as broken screens and water damage.
At the same time, ensure your case doesn't swaddle your iPhone, which may cause it to overheat and negatively impact its battery health. If necessary, remove your iPhone case while charging your device to prevent this issue.
10. Update to the Latest iOS Version
If your iPhone 14 Pro battery health is dropping fast, the next tip you want to try is to update the phone to the latest version of iOS. As time goes on, your iPhone receives software updates that improve its speed and performance. This keeps the battery in good condition over the long term.
Additionally, these updates often come with new battery-saving features you can enjoy. For instance, the introduction of Screen Time in one of the updates helps to track how much time users spend on their devices and which apps they use the most. Users can then adjust their daily habits to ensure they are not spending too much time on their phones.
Go to Settings > General > Software Update to check if an update is available for your device.
11. Charge the Battery to 50 Percent Before Storing Your iPhone
Should you find you are travelling without your device or need to leave it unused for multiple weeks or months, you'll want to ensure that it's charged to around 50 percent before turning it off.
This will protect the battery cell from dying while left idle. The battery will still lose charge at a slow but steady rate, so after six months it will need charging back up to 50% once more.
Successfully fixed iPhone 14 pro battery health dropping fast issue
Unfortunately, there is no way to stop iPhone 14 Pro battery health from dropping with time. After all, iPhones still use lithium-ion batteries, which will naturally degrade with use. However, you can still make a difference in overall performance by taking care of your iPhone's battery.
Aside from keeping your iPhone on for longer, keeping the battery healthy can eliminate slowdowns, app crashes, and more. So, use these tips to keep your iPhone 14 Pro battery healthy longer. And if all else fails, there's still no need to buy a new iPhone because Apple can replace the battery for you.
See also: 4 Simple HACKS to Improve Battery Life on Any iPhone!