The markets are inundated by fake AirPods, AirPods Pro and AirPods Max. With the incredible popularity of Apple's earbuds, it comes as no surprise. They've become available through shady third-party websites as well as person-to-person resale sites. If you are a victim of this scam and you just realized that you just bought fake AirPods, you are probably wondering what to do next. In this article, we will discuss what options you have.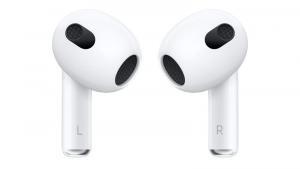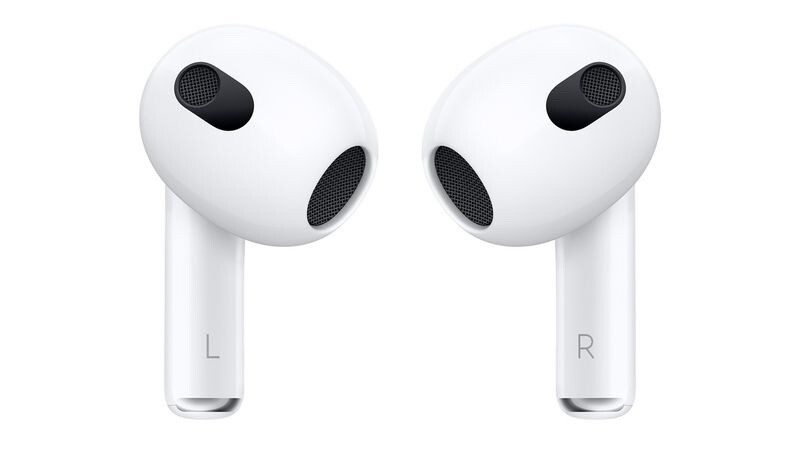 Why are counterfeit AirPods bad?
Counterfeit AirPods are manufactured illegally and in most countries it is illegal to buy or use them.
The big one is the quality. Much of the genuine AirPods' features won't work or will work very poorly, such as audio quality, battery life, Bluetooth connectivity, Siri, the setup process and more.
The manufacturers of Fake Airpods are not conscious of health and environmental safety and are instead focused on copying and stealing Apple's technology. Therefore, their brands are more likely to pose health and environmental risks.
Since these fake AirPods are cheap, they are produced using cheap materials. These materials may not be healthy, and they may even be hazardous.
Finally, counterfeited AirPods pose a security risk since they lack authentication protocols that ensure secure connections between devices. Without this protection, hackers can intercept data sent from your phone to the headphones or vice versa—including personal informatin like passwords and credit card details.
How to avoid buying fake AirPods
The sole guaranteed ways you can be certain that your new AirPods are indeed genuine AirPods starts with buying them from Apple, or an authorized Apple dealer.
Adorama, B&H Photo and Best Buy are all authorized to sell Apple products.
Amazon itself is also an Apple Authorized Reseller, and the company often has the steepest discounts in effect on wireless earbuds. In theory you can expect returns to work with any Amazon dealer, but with so many dealer selling so much via the company, you can't be sure. This is not to knock Amazon resellers, it's just to say that there's no definite way you can prove a dealer is legitimate and will honor a return. For peace of mind, shop through the official Apple store on Amazon and look for models that are shipped and sold by Amazon directly.
If you do find yourself buying them on a secondhand market, be sure to check every little detail before paying. Look very closely at any images the seller shows you, although you have to remember that there's no way to prove what's in the shot is what you're buying.
Nonetheless, if there are any images, look for text. Look for labels on the box, look for any documentation. Remember that Apple is selling millions of these things, if it ever makes the slightest mistake in its packaging labels, that's fixed immediately.
Consequently, if you see a misplaced comma, don't buy. If the documentation doesn't look shiny-perfect the way Apple likes printing in high-resolution on heavy paper, don't buy.
There's one more thing that you may catch sight of in photographs, but which will definitely be on the box when you get it. The serial number.
Take that number and enter it into Apple's "Check Your Service and Support Coverage" page online. In theory, and almost always in practice, this will return information including that it has a Valid Purchase Date.
There are also details about telephone technical support, and about repairs and service coverage. But it's the Valid Purchase Date that's key.
Unfortunately, it's possible that the the number was stolen from a legitimate device and printed on the label of every fake AirPods being sold.
Since you've got them, though, you have more options around the serial number — but may not need them.
If they're sold as brand new, never used, then the iPhone will recognise them and offer to connect. If they're secondhand, or fakes, the phone either won't react, or it will ask you to press and hold the reset button.
Depending on how much effort the counterfeiters have put into this, the iPhone may also just do nothing. If there is any actual Bluetooth speaker technology in them, you can still manually pair them to your iPhone — and then check settings.
Charge the AirPods
Pair the AirPods to your iPhone
Open the case
On your iPhone, go to Settings, Bluetooth
Tap the i for information icon at the right of the AirPods name
Tap and hold on the serial number that appears
That copies the serial number and you can paste it into the "Check Your Service" site
This only works if the AirPods have been paired with the iPhone, whether that's automatically or manually. When they have, they should appear in the list of Bluetooth devices automatically.
That's the case even if you've done this manually — you've reset them because you believe they're secondhand.
If they don't, it's a bit of a clue. If the serial number you copy from them isn't recognized by Apple, it's a big clue
The single biggest clue about a fake, is the price — and that's something you can tell before you spend any money. Apple never sells its products cheaply. Apple or an authorized reseller will sometimes offer discounts and such, but they are not that big, mostly like 20 percent off at best. So if you're being offered more than a small discount, something is wrong. It could be that they're fake, or it could be that they're old.
I BOUGHT FAKE AirPods: WHAT DO I DO?
If you have purchased a fake AirPods by mistake then you should attempt to return it from where you bought it for a full refund. Then you should report the counterfeit sale to the police, Apple and any relevant authorities as soon as possible.
If you have bought fake AirPods or AirPods Pro online then you should attempt to contact the seller to arrange a refund. and then report the counterfeit sale. If you purchased it on Amazon, they will issue you a refund once you provide proof, even if Amazon was not the seller.
If the seller refuses to pay, your bank can dispute a transaction to obtain a chargeback if you paid with your credit card. You may need to send in a dispute form to initiate the process.
Paypal also offers inclusive buyer protection when buying through them, specifically covering knock-off goods and used products.
If you purchased this from a seller from a marketplace like Amazon, Etsy, eBay, etc., write a review on the site to help other potential customers. Instead of having to go through the same experience, they can now opt for other seller. A review can also help those businesses to correct course. They may not have been aware of the problem till you pointed it out. With your review, they now have every incentive to improve their offerings.
Report it to Apple. To report suspected counterfeit or imitation AirPods, contact: enforcement@apple.com.
COUNTERFEIT AUTHORITIES
depending on your country of residence, you can report fake AirPods to counterfeit authorities:
Australia: See the Federal Police website
Canada: Visit the Canadian Standards Association(CSA)
Denmark: The Danish Patent and Trademark Office
Europe: EU Commission customs website
Finland: Finnish National Board of Customs
Hong Kong: Customs
India: Central Board of Customs and Excise
Japan: Japanese Customs
Korea: Korean Customs
Malaysia: Malaysian Customs
New Zealand: New Zealand Customs
Pakistan: Pakistani Customs
Russia: Russian Customs
Singapore: Singaporean customs
South Africa: South African Customs
Thailand: Thai Customs
UK: Contact Standard Trading Offices
USA: U.S. Customs and Border Protection
Conclusion
It's not always possible to check AirPods' legitimacy with online sellers. Still, even if you end up with a counterfeit AirPods, it's not necessarily the end of the road.