When your iPhone 14 Pro Max has no service, either because you see an error message or can't make or receive phone calls, there are several potential problems. You may be experiencing service issues, such as a problem with the cellphone carrier's service plan, a hardware issue with the phone, or a misconfigured setting.
Note: information in this article apply to iPhone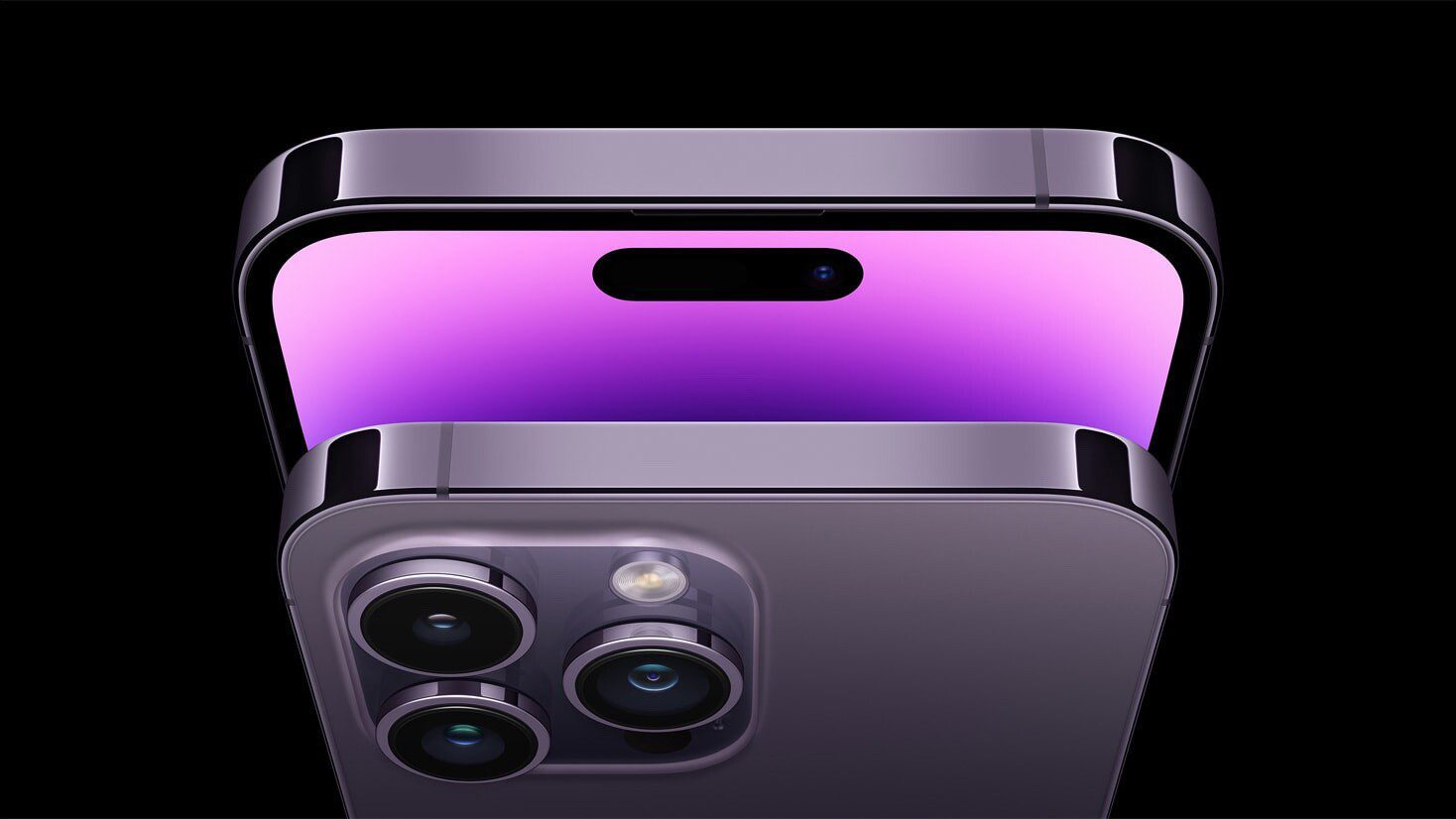 14, iPhone 14 Plus, iPhone 14 Pro and iPhone 14 Pro Max.
Reasons Why Your iPhone 14 Pro Max Says 'No Service'
There's no single reason why an iPhone 14 Pro Max may report it has no service, so you need to troubleshoot the problem, trying the easiest and most likely solutions first.
When you're in a remote area, it makes sense that your iPhone's service would be a little unreliable. However, if you're in a densely populated area or a big metropolis, seeing the dreaded "No Service" notification on the top of your iPhone 14 Pro Max can be perplexing at best and downright frustrating at worst.
If you find yourself with no service on your iPhone 14 Pro Max and are unsure how to fix it, there are a few things you can try all on your own before having to head to your nearest Apple Store.
How to Fix iPhone 14 Pro Max No Service error
Here are a few things you can try when your iPhone 14 Pro Max has no service:
1. Make sure you're within a coverage area
If you're deep inside a building, underground, or in a rural area, you may not have service in that location. Check for signal strength bars in the upper-right corner of the screen.
2. Turn on/off Airplane Mode
Airplane mode has the knack of fixing random glitchy networks. So, your iPhone 14 Pro Max says no service, it would be better to try it out considering how straightforward it is.
Swipe down from the top right of the screen to bring up the control center. After that, tap on the Airplane mode button to turn it on. Now, wait for some time and then turn off Airplane mode. In a lot of cases, you'll notice that just a simple Airplane mode toggle can fix most issues.
3. Force Restart Your iPhone
I guess you had expected the force restart aka hard reset to get a mention in this troubleshooting guide, hadn't you? Given how reliable the force restart has always been, especially when dealing with miscellaneous issues, there is no question of missing out on this one.
Press and quickly release the volume up button. Then, press and quickly release the volume down button. Next, hold down the side button until the screen goes black and the Apple logo pops up on the screen.
4. Check for Carrier Settings Update
The "No Service" status error can also occur on iPhone 14 Pro Max due to issues with the carrier settings on your iPhone. Carrier providers frequently roll out updates to fix network-related issues and also improve performance. If you haven't updated them for a while, the "no service" problem might be due to the outdated carrier or cellular network settings.
Make sure your iPhone is connected to a Wi-Fi network. Then, go to the Settings app on your iPhone > General > About. Now, you may get a carrier settings update popup, if there is an update available. Tap on the Update option in the popup to confirm the action.
5. Update Your iPhone
Software bugs are no less responsible for creating a number of miscellaneous issues. The good thing is Apple releases frequent iOS updates to eliminate problems and enhance performance. So, a simple software update can help you fix the no service error on your iPhone 14 Pro Max.
Launch the Settings app on your iPhone and choose General. Now, tap on Software Update. Then, download and install the latest version of iOS.
6. Activate Data Roaming
If you see the "No Service" error on iPhone 14 Pro Max while traveling abroad, you probably have roaming disabled on your iPhone. To fix that, go to Settings > Cellular > Cellular Data Options and turn on the switch next to Data Roaming.
You may want to disable roaming when you aren't actively using the device to avoid excessive charges. However, that shouldn't be a problem if you already have a roaming plan set up with your carrier.
7. Turn Off Automatic Network Selection
Manually selecting the correct wireless network can also resolve the "No Service" issue on your iPhone 14 Pro Max. You can do this by navigating to Settings > Cellular > Network Selection. Now, turn off the switch next to Automatic. On the list of carriers that then shows up, pick your cellular service provider.
8. Switch Between Voice & Data Settings
Switching between your cellular connection's voice and data settings can "nudge" your iPhone into communicating with your mobile operator. You can do this by going to Settings > Cellular > Voice & Data and fiddle with the available data options (5G, 4G, 3G, etc.) and voice configurations.
9. Activate Wi-Fi Calling if you have poor service
If you find that you regularly have poor service or no service somewhere that you spend a lot of time, such as your home, enable Wi-Fi Calling on your iPhone 13. This is a great solution if you move to a new house or apartment and find it's in a cellular dead zone for your wireless provider.
Investing in a cellular repeater is a terrific way to boost weak signals in places you frequent, such as your home. But you can also try activating Wi-Fi calling on the iPhone as a temporary fix. You can do this by going to Settings > Cellular > Wi-Fi Calling and turn on the switch next to Wi-Fi Calling on This iPhone.
10. Eject & Re-Insert SIM
If you are using a physical SIM, it's possible the SIM card is not working properly, either because it isn't seated correctly or is damaged. Inspect it for damage and gently clean the contacts on the SIM card with a soft dry cloth, then reinsert it. You can use the device's SIM ejector tool or a bent paper clip for that. The iPhone 14 Pro Max has the SIM tray on the left side of the device.
You could also try inserting your SIM card into another smartphone to rule out issues caused by a malfunctioning SIM.
11. Set Correct Date & Time
Having the wrong date and time on an iPhone can cause numerous issues with apps and services, including connectivity problems with mobile operators. You can fix that by going to Settings > General > Date & Time and turn off the switch next to Set Automatically. Follow by setting the time on the device manually. Make sure to set it up to match the time zone in your country or region.
12. Reset Network Settings
If none of the solutions mentioned above has worked in resolving the no service issue on your iPhone 14 Pro Max, it's time to reset network settings. Corrupt and conflicting network settings can continue to prevent your iPhone 14 Pro Max from communicating with your wireless service provider. Resetting them to their default configurations can help. You can do this by going to Settings > General > Transfer or Reset iPhone > Reset and tap Reset Network Settings.
After the reset procedure, you may receive a prompt to update your carrier settings. But most likely, that should happen automatically in the background.
13. Call Your Carrier
If none of the solutions above worked, try contacting up your wireless carrier for help. You may have an issue specific to your cellular account that nothing but a call to customer support can fix.
Here are Customer Service Contacts for Major Cellular Providers:
AT&T 800-288-2020
Sprint 888-211-4727
T-Mobile 800-937-8997
Verizon 800-922-0204
MetroPCS 888-863-8768
Boost Mobile 866-402-7366
Cricket 800-274-2538
Virgin Mobile 888-322-1122
14. Still Getting "No Service" on iPhone 14 Pro Max? Contact Apple
Most of the time, toggling Airplane Mode or restarting your iPhone almost always resolves the "No Service" issue. However, if even ringing up your mobile operator didn't do anything to fix the problem, you could be looking at a defective cellular modem or another hardware-related issue. So your next course of action should be to book an appointment at the local Genius Bar for further help.
iPhone 14 Pro Max Searching or No Service, Problem fixed
Hopefully, you have successfully fixed the no service or searching issue on your iPhone 14 Pro Max. In most cases, this problem gets solved by force restarting the iPhone or resetting the network settings. So, I guess you have finally got the better of the issue. That said, which one of these solutions has worked for you in fixing the iPhone 14 Pro Max no service problem? Feel free to share your thoughts in the comments section below.