Your iPhone 14 Pro Max won't make or receive calls and you don't know why. This problem is incredibly frustrating, especially if you're expecting or want to place an important call. In this article, I'll tell you exactly why your iPhone 14 Pro Max is not making or receiving calls and show you exactly how to fix the problem for good!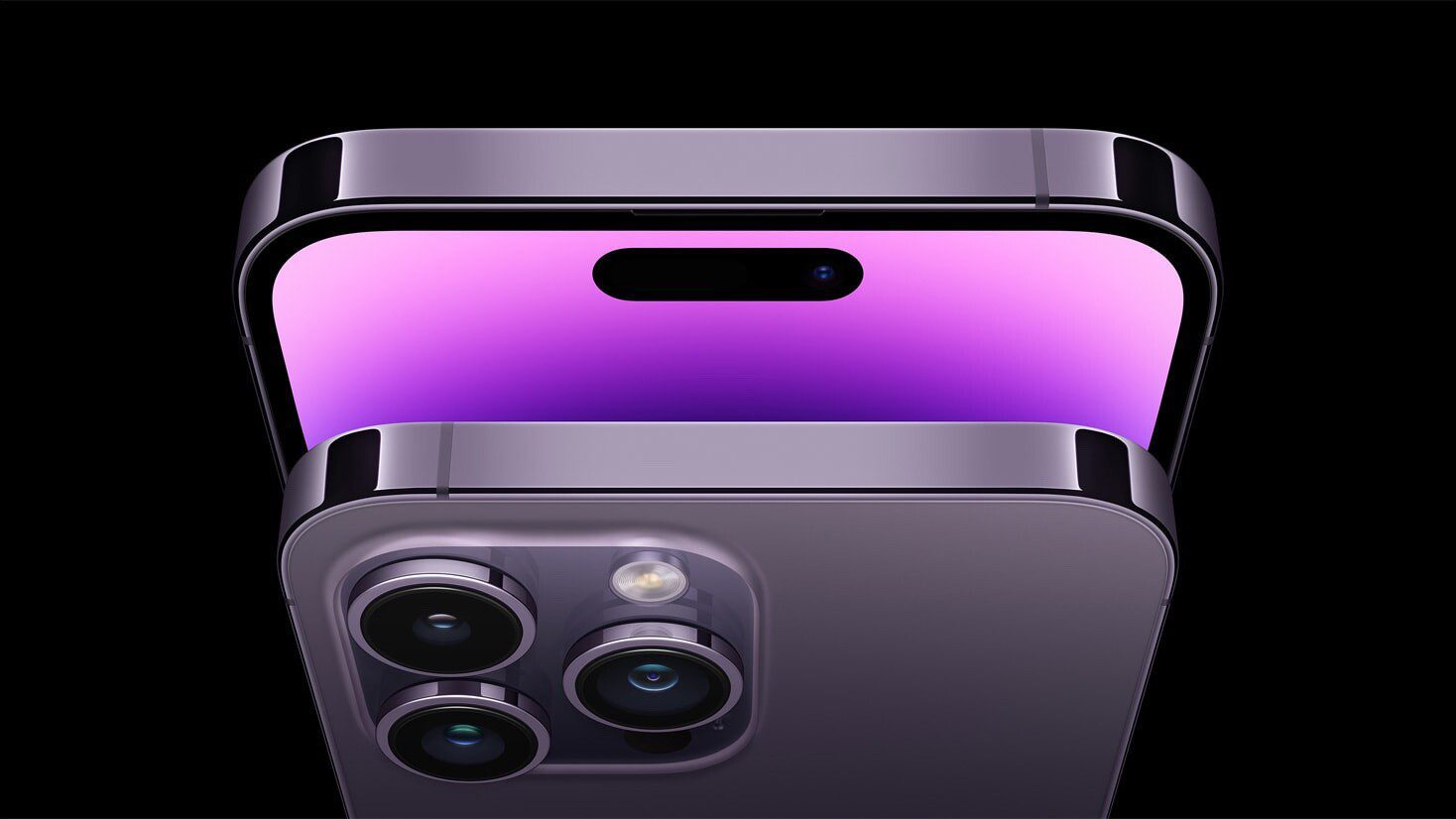 Note: information in this article apply to iPhone 14, iPhone 14 Plus, iPhone 14 Pro, and iPhone 14 Pro Max.
Why is my iPhone 14 Pro Max not making or receiving calls?
When you can neither make nor receive calls on your iPhone 14 Pro Max, the cause might be any number of issues. There could be a problem with your phone's SIM card, damage to your phone, or an issue with your account or carrier.
We spent some time searching and narrowing down the issue, so we thought we'd compile this quick and easy troubleshooting guide for what to do if an iPhone 14 Pro can't make or receive calls. And so, without further ado, here's what to do if your iPhone 14 Pro Max telephone app isn't working.
How to fix an iPhone 14 Pro Max that can't make or receive calls
Try these troubleshooting steps in order. Even if you don't find out precisely why your iPhone 14 Pro Max can't make or receive calls, these tactics can resolve an array of iPhone problems.
1. Verify that you're in network
If you're at a remote outdoor location, or if it's raining or snowing in your area, you may experience poor cell reception. Check the cell signal icon in your iPhone's status bar to find out. If there's only one vertical bar filled in, you can try moving to another location to get a stronger signal in order to make a call. For example, if you're in your bedroom, simply going to other areas in your house such as the kitchen or garden may get you the signal you need.
If there are no bars at all, or if you see No Service in the status bar, visit your network provider's website and look for a coverage map to find out if you're supposed to get any signal in your current location.
2. Toggle Airplane Mode
When Airplane mode is enabled on your iPhone, the feature disables both incoming and outgoing calls. This is important to prevent interference if you're on a plane. But if you don't need to use Airplane mode right now, make sure it is turned off by accessing your iPhone's Control Center and tapping the Airplane Mode icon.
Toggling Airplane Mode on and off can also fix seemingly unrelated calling issues.
3. Make sure that Focus mode is not on
As with Airplane Mode, it's also a good idea to check whether you have Focus mode on. This shouldn't stop you from making calls, but it generally stops you from receiving them. Or, at least, it will stop you from hearing an incoming call since the Focus mode only silence calls rather than disabling them completely.
You can turn off Focus mode by swiping down from the top-right corner. Next, tap the Focus Mode icon to turn it off.
4. Check for blocked numbers
If you're expecting a call from a particular number, but it never comes (even when the other person tells you they're trying to phone), you may want to check if you've previously blocked it. Blocking a number prevents that person from calling you, so if you want to receive calls from the number, it's time to unblock.
You can unblock numbers by going to Settings > Phone > Blocked Contacts. Next, tap Edit in the top-right corner and tap the red Minus icon next to the number you want to block before tapping Unblock.
If you can't call a particular number, check that the person hasn't blocked you; call the person with another number to find out.
5. Restart your iPhone
If your iPhone 14 Pro Max is not making or receiving calls after following the above solutions, try restarting the phone. Many basic problems can actually be solved by restarting your phone. Mobile phones are basically small computers, and many of the same issues that affect computers can also affect phones. In much the same way your IT department might ask you to reboot your computer as the first step to fixing a problem, restarting your phone can have a similar effect. Go to Settings > General > Shut Down.
6. Remove and reinsert SIM Card
Similar to the perennial reboot advice you get from IT departments, it's usually worth removing your SIM card and reinserting it again. Doing this effectively de- and reactivates the card, hopefully removing any issues that were preventing your iPhone 14 Pro Max from making and receiving calls.
Locate the SIM card tray on the left side of your iPhone. To eject the tray, you can use the SIM-eject tool that is included in your iPhone box (or a straightened paperclip).
After removing the SIM card, gently wipe it with a soft, lint-free cloth. Then, place the SIM card back into the tray and slide it carefully into your iPhone.
7. Update iOS
Updates to iOS often come with bug fixes and the like. Sometimes, you can resolve your iPhone 14 Pro Max call issues by simply keeping your device's iOS up to date.
Head to Settings > General > Software Update. Your phone will then tell you if an update is available.
8. Check for a Carrier Settings Update
To check if your carrier provider has network-related updates, first connect your iPhone to Wi-Fi or enable cellular data. Then, go to the Settings app. Select General and tap About. If an update is available, you'll see a Carrier Settings Update prompt. Tap Update to begin the installation.
9. Check if Call Forwarding is Turned On
Call forwarding may also cause interference, and thus if your iPhone 14 Pro Max is not receiving calls, make sure you turn it off. To do this open the Settings app and tap on Phone. Next, tap on Call Forwarding. Wait for it to load. And if it is enabled, tap on the toggle to disable it.
10. Reset network settings
Your iPhone 14 Pro Max might not be able to make or receive calls if there are network-related problems. So, the next solution is to reset network settings on your iPhone.
Rest assured that this is not a factory reset. It simply deletes network data, such as Wi-Fi passwords and Bluetooth device connections—all of which can be easily set up again later on. All the content on your iPhone should be totally fine—like your apps, photos, and music.
Head to Settings > General > Transfer or Reset iPhone > Reset > Reset Network Settings.
11. Factory reset your iPhone
If you've tried all of the above steps and your iPhone 14 Pro Max still can't make or receive calls, you may want to consider a factory reset. This is basically the nuclear option as far as any problem or bug is concerned, but it can resolve issues in certain cases.
Head to Settings > General > Reset > Erase All Content and Settings.
Needless to say, you should always backup your iPhone before performing a factory reset.
12. Contact network carrier
If your iPhone can make and receive calls with another SIM card, you should contact your network carrier —with another number or via social media channels— to confirm that the affected SIM card is active and hasn't been blocked. If the SIM is active, you might be provided with useful information to resolve the issue with your SIM card.
13. Contact Apple Support
If all else fails, the issue might be due to hardware damage. Find out if it's worth repairing or how to get a replacement. If you can, take your phone to a nearest Apple Store so the Genius Bar can conduct some troubleshooting.
iPhone 14 Pro Max not making or receiving calls? Fixed
I hope one or a combination of the above solutions helped you fix iPhone 14 Pro Max call issues. In the comments section below, let us know your opinion and which method worked for you. If you have additional questions, then feel free to ask us.