Is your iPhone 14 Pro Max overheating or getting hot at random times? While you might have a damaged hardware component, the culprit can also be an iOS bug, battery-sucking apps, or faulty charging accessory. To help you avoid an unnecessary trip to the Apple store, we've compiled a list of simple steps to fix iPhone 14 Pro Max overheating issue.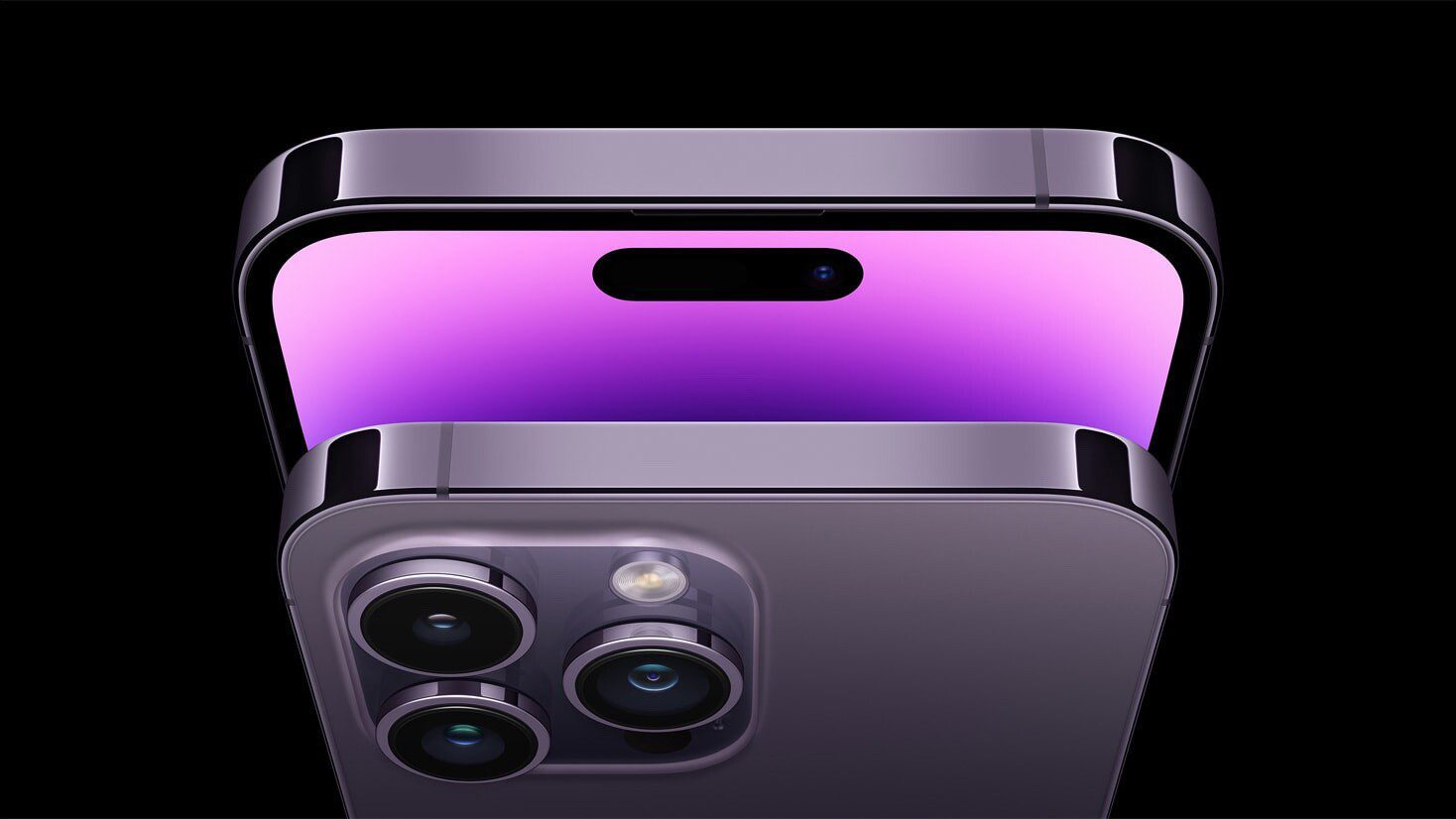 Note: information in this article apply to iPhone 14, iPhone 14 Plus, iPhone 14 Pro and iPhone 14 Pro Max.
Your iPhone 14 Pro Max overheats. But is it happening all by itself, or is a specific app causing it? Are you streaming a ton of video, or is the weather simply too hot? It's difficult to pinpoint just why your iPhone 14 Pro Max is heating up. Thankfully, our guide is here just for that. In this article, I'll explain why your iPhone 14 Pro Max is overheating and show you how to fix the problem.
Why is iPhone 14 Pro Max overheating?
There are many reasons why your iPhone 14 Pro Max is overheating. These include the following:
Your iPhone's display brightness is too high
Charging and using your device at the same time
Leaving your iPhone in a car too long when it's too hot outside
Leaving your iPhone in direct sunlight for too long
Using processor intensive features for too long, such as a graphics-intensive game or GPS
Setting up your device for the first time or restoring it from a backup
Buggy Apps
Faulty charging accessory
Why is my iPhone 14 Pro Max heating up after update?
The iOS is the operating system that interacts with the CPU, using the processor's calculations to orchestrate the entire iPhone experience. A common reason for CPU overheating is an iOS update.
The updating process demands many resources and revs up the CPU for a relatively long time. Since iPhones have no fans, there's nothing to help the CPU to cool down.
When an iPhone 14 Pro Max overheats it slows down. In some cases, it may automatically shut down until it has cooled down. Don't want to miss an important call?
Let's look at how to fix iPhone 14 Pro Max overheating issue.
How to fix iPhone 14 Pro Max overheating issue
If you find your iPhone 14 Pro Max overheating, there is no reason to panic. The hardware inside your devices is extremely safe and will remain so. However, read through the methods below and use them to cool down an overheating iPhone 14 Pro Max.
1. Get it somewhere cool
Take the iPhone out of direct sunlight and away from heat sources. Again, you shouldn't need anything drastic, but give it an opportunity to cool down.
2. Close All Running Apps
Besides being the most likely reason for your iPhone 14 Pro Max overheating, having multiple applications or games open on your device uses more resources and puts a strain on the device. Immediately close down any apps that are running on your iPhone, especially games that have a lot of 3D graphics or apps using augmented reality to start the cooling down process.
open the app switcher by swiping up from the very bottom to the center of the screen. Swipe your apps up and off the top of the screen to close them.
3. Turn Your iPhone Off And Back On
Restarting your iPhone 14 Pro Max will clear the short-term memory and might help in reducing the accumulated heat. So, If you want to simply restart your iPhone to let it breathe, simply follow the steps below to do so:
Press and hold either volume button and the side button to bring up the Power Slider.
Drag the slider to turn off your iPhone and then wait for a bit.
To turn it back on, press and hold the side button on your iPhone.
Your iPhone has now been restarted and should functioning normally soon.
4. Lower the screen brightness
If your screen brightness is above 50% or more, your device will stay warm at all times. You should decrease the brightness to reduce heat.
Swipe down from the top-right corner of the screen to bring up Control Center. Then drag the slider with the sun icon to decrease the brightness.
5. Remove iPhone case
If your iPhone 14 Pro Max is overheating, your case isn't helping. Taking the case off will allow the phone's heat vents to do their job fully without being blocked, allowing your phone to cool down quicker.
6. Update your apps to fix iPhone 14 Pro Max overheating
Many app updates include bug fixes that can improve your phone's efficiency, meaning they'll use up less of your device's energy.
7. Update to Latest iOS
If you find your iPhone 14 Pro Max overheating after trying the above solutions, check that you are working on the latest version of iOS. Often, updating your operating system fixes the iPhone 14 Pro Max overheating issues as the updates contain fixes.
And of course, make sure you backup before you update your iOS. Try and make this your routine by backing up regularly via iTunes, iCloud, or whatever backup app your prefer.
To update your iPhone, go to Settings > General > Software Update and choose to Download and Install the update. This could take an hour or more.
8. Remove Unstable Apps
Apps installed on your device can crash in the background while they work. Although it may not be visible, your iPhone 14 Pro Max will stay warm or overheat in some of these cases.
While it is difficult to sort this issue, there is a trick. Open the Settings app. Tap Privacy > Analytics & Improvements > Analytics Data. Check the analytics data of apps you've recently installed. Once you find the rogue app, quit it, and check for any updates. You may also want to send an email to the developer for further investigation.
9. Turn off Bluetooth
Bluetooth is another function that requires constant power from your phone, whether it's searching for a device or staying paired to one. Keep Bluetooth turned off when you're not using it so your phone isn't overworked. This can be done by going to Settings > Bluetooth and toggling it off. You can also access Bluetooth controls via the Control Centre, but this doesn't turn off the functionality completely.
10. Check Your Charger If Your iPhone 14 Pro Max Is Getting Hot When Charging
If you're specifically wondering, why does my iPhone 14 Pro Max get hot when charging, I highly recommend taking a close look at your charger. While it is normal for your iPhone to be slightly warmer while charging (especially if you're using it at the same time), you should be concerned if your iPhone feels hot to the touch. Are you using a charger that isn't Apple certified? Cheap chargers purchased from third-party companies have the potential to be defective. In this case, your iPhone 14 Pro Max overheating may be caused by a charger putting strain on your iPhone. While it is tempting to buy an $8 charger instead of the $20 version through Apple, you'll pay far more in the near future if your iPhone battery is damaged by a poorly designed charger.
11. Stop Continuous Location Tracking
If not used smartly, location tracking will drain a lot of battery on your iPhone. And due to the excessive battery drain, the iPhone 14 Pro Max will eventually begin to overheat. So, never fail to stop location tracking on your iOS device when not in use.
Navigate to the Settings app on your iOS device > Privacy & Security > Location Services. Now, turn off the Location Services switch to disable it altogether. If you don't want to disable it, allow only specific apps to track your location. For better control, iOS offers three options to choose from:
Never: Prevent an app from using your location data.
Ask Next Time When i Share: Force an app to ask you every time it needs to track your location.
While Using the App: Allow an app to access your location only when you are using it.
12. Turn Off Background App Refresh
Background app refresh allows your apps to look for new information all the time. It happens automatically, consuming battery and CPU, unknowingly, in the background. Your iPhone 14 Pro Max may eventually stay hot. However, completely turning off this feature is overkill.
To catch the culprit app, open the Settings app. Tap Battery and examine the battery usage of your apps for the Last 24 Hours and Last 10 days. Look at the overall percentage, as well as total time onscreen and in the background for individual apps.
Then, go to Settings > General > Background App Refresh. Toggle off apps that consume significant resources in the background.
13. Turn on Airplane mode
Sometimes, a bad network connection can heat up your iPhone 14 Pro Max while it's searching for signal. It can happen in areas with poor network connectivity. Turning on Airplane mode disables not only cellular connectivity but Wi-Fi, GPS and Bluetooth too. Until you leave the area, you may want to switch to Airplane Mode to prevent battery drain and unnecessary heat generation. You'll find a shortcut in Control Center, as detailed above.
14. Give Your iPhone a Break
Once you have followed all the above steps, just leave your iPhone 14 Pro Max alone for a while to let it cool down. Not using your iPhone for any activity will allow it to come back within its normal operating temperatures and be back in action.
iPhone 14 Pro Max is Still Overheating. What Do I Do?
If your iPhone 14 Pro Max is still overheating after following all of the steps above, there's a chance that your phone's internal circuitry is the problem. In that particular case, we recommend making an appointment with the Genius Bar to let Apple investigate your device. If you don't have an Apple store nearby, you can also contact Apple support for help and instructions.
Fix Your Overheating iPhone 14 Pro Max with Ease
We hope the above steps will help you fix your overheating iPhone 14 Pro. Did the above tricks work to fix your hot iPhone 14 Pro Max? Do you have any other tips to resolve iPhone 14 Pro Max overheating issue? Let us know in the comments section below!
See also: 25 Tips to Fix iPhone 14 Pro Max Battery Drain Issue