Is your iPhone 14 Pro Max battery draining fast? You've come to the right place. We've rounded up some tips and tricks on how to fix iPhone 14 Pro Max battery drain issue.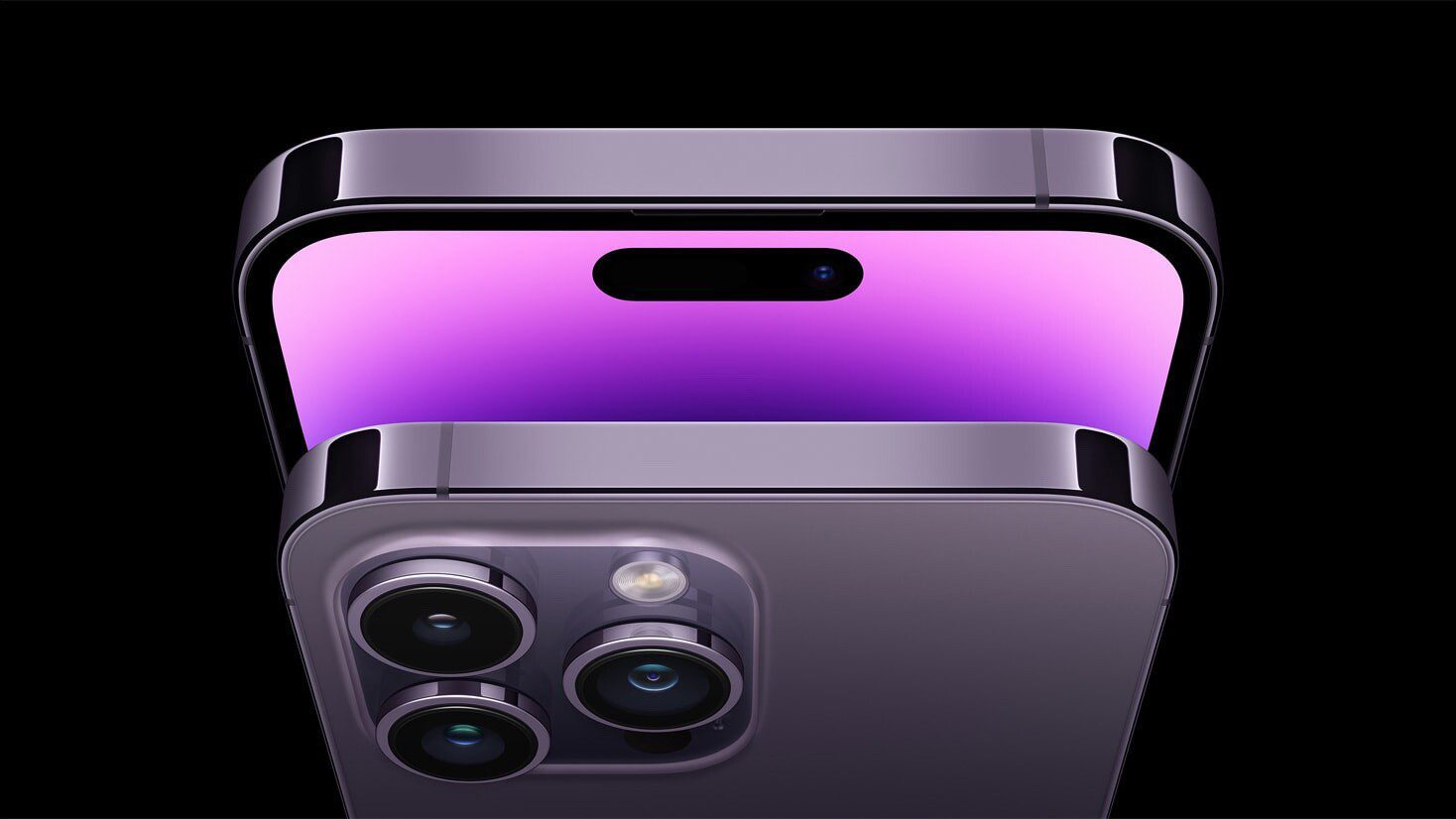 When you decided to buy the iPhone 14 Pro Max, you check for the presence of all the essentials like latest processor, HD camera, good sound, long-lasting battery…. Wait! You bought a phone with the best battery option, but even then its battery is draining very fast? Well, that happens. If you've been experiencing rapid battery drain problem on your iPhone 14 Pro Max, look no further. We've compiled a list of the best tips and tricks on how to fix iPhone 14 Pro Max battery drain problem.
Without further ado, lets take a look at how to fix iPhone 14 Pro Max battery drain problem. By the time you get to the end of this guide, you'll know how to configure your iPhone 14 Pro Max to extend its battery life.
Note: information in this article apply to iPhone 14, iPhone 14 Plus, iPhone 14 Pro and iPhone 14 Pro Max.
How to fix iPhone 14 Pro Max battery drain issue
1. Limit When and How Often Apps Access Your Location
If you've ever used a navigation app, you'll know that the GPS can cause the iPhone 14 Pro Max battery to drain really quickly. However, some apps also use location services when active or even when running in the background.
Completely disabling location services isn't always feasible, but is ideal if you want to extend your iPhone 14 Pro Max battery life.
You should check and make sure that apps aren't using location services without needing it. You can check which have location access by going to Settings > Privacy & Security > Location Services. Review the list and edit settings by tapping on the name of each app in the list.
You have four possible choices for location settings for each app, though not all four choices will always be available for every app depending on what it does. You can select the following: Never, Ask Next Time When i Share, While Using the App, and Always.
Never: this will prevent an app from ever accessing your location, and unless there's a specific need for an app to know where you are, such as a mapping app, setting location access to Never is the best choice.
Ask Next Time When i Share: this will prompt an app to ask you with a popup the next time that it wants your location, so you can temporarily approve it. With this setting, location access is off until expressly allowed via the popup.
While Using the App: as the name suggests, allows the app to detect your location only when the app is open and being actively used. If you close the app or switch over to another app, location access ends.
Always: this will allow an app to have access to your location at all times, regardless of whether it's open or closed. This will result in the most battery drain on your iPhone 14 Pro Max and should be limited to only the apps that you need the most.
A lot of apps will ask for location information that don't really need it to function (for example, a banking app might want location access to show nearby ATMs, which is also available through entering a zip code), so clearing the cruft here will ensure no apps are accessing your location without express permission.
You can also turn off Location Services all together, but most people probably aren't going to want to do so because it can interfere with apps like Maps.
2. Switch off auto-brightness
Though automatic brightness is usually sophisticated enough to produce a comfortable viewing setting for each individual, it is not capable of selecting the optimal setting. How could it? iPhone sensors don't know the strength of your and your great aunt's eyesight, do they?
Setting the brightness level yourself will invariably provide better battery life, so long as you set it to a comparatively low value. Fortunately, the iOS makes it very easy to adjust brightness settings, and it can easily be adjusted from the control center.
To turn off Auto Brightness, go to Settings > Accessibility > Display & Text Size > Auto Brightness and turn it off.
3. Turn down screen brightness
Be sure to check your screen brightness. Your screen is one of the most resource intensive parts of your iPhone, so leaving the brightness on full blast can definitely result in poor iPhone 14 Pro Max battery life. Navigate to Settings > Display & Brightness. You will find a Brightness slider that you can adjust. Better yet, a brightness slider is available in the Control Center for easier access.
4. Turn on Dark Mode
The next tip to fix iPhone 14 Pro Max battery drain issue is to use Dark Mode. This is especially useful because each pixel is responsible for illuminating itself. If we take an app like notes, for example, every single pixel inside the application is turned on and if you're using it at a high brightness, this is definitely going to drain your battery life. If you turn on Dark Mode, all the pixels will be completely shut off. If you need to extend your iPhone 14 Pro Max battery life, I'd highly recommend using dark mode as it's going to consume a lot less power. To do this, go to Settings > Display & Brightness. Under Appearance, choose Dark.
5. Shorten the Auto-Lock time
The "Auto-Lock" setting determines how long your display will stay awake for after it has been engaged with; if your screen remains on while you aren't looking at it, it's wasting precious battery life. Best to set it to the lowest value you are comfortable with in regular use, and only change it when you need to.
Don't worry about apps which require the screen to be on permanently while in use, like games or eBook readers, they know to stay awake no matter what your setting is. You can adjust this setting by going to Settings > Display & Brightness > Auto-Lock.
6. Turn of Raise to Wake
Raise to Wake tells your iPhone to turn on when you raise it. This is helpful, but it also uses up needed battery power each time you pick up your iPhone.
To disable Raise to Wake feature, navigate to Settings > Display & Brightness and toggle off the switch next to Raise to Wake.
7. Turn on Low Power mode
Low Power Mode has been around for a few years now, and it's the number one best setting to enable if you're concerned about battery life. It cuts down on background activity like behind the scenes downloads and it lowers the brightness of your display after inactivity more quickly.
A popup to enable Low Power Mode will come up when battery life on the iPhone is at 20 percent, but you can enable it at any time through Control Center by tapping on the battery icon or ask Siri to turn it on. Alternatively, it's available in the Settings app:
Go to Settings > Battery and turn on the switch next to Low Power Mode.
8. Limit Background activity
When Background App Refresh is enabled, your iPhone has to use energy to predict when and how often you'll be using applications, and it aims to re-load information by refreshing the app in the background.
You can save iPhone 14 Pro Max battery life by turning Background App Refresh off globally or for individual apps. You can also limit the refresh to Wi-Fi only.
Head over to Settings > General > Background App Refresh. From here, you can tap the Background App Refresh option again to turn Background App Refresh off all together or choose to have it activate only when connected to WiFi, which doesn't drain battery as much as downloading over cellular.
You can also choose to turn Background App Refresh on just for your most used apps by tapping on the toggle next to each app in the list.
9. Get rid of on-screen widgets
Widgets are stone cold battery killers, mercilessly updating in the background while you go about your business. You might be under the impression that a simple news ticker and weather app won't do much harm, but you'd be wrong, and once you start adding more and more, it will seriously take your battery to task. Keeping only essential widgets, or ideally, none at all, will help extend your iPhone 14 Pro Max battery life a bit.
To delete a widget from your Home screen or the Today view, long press on it, then choose Remove Widget or Remove Stack from the dropdown menu. You can also long press on any space on the screen to enter jiggle mode, and then tap the minus button that appears in the top-left corner of the widget.
10. Check your charger
If after a full night's charging, you notice that your iPhone 14 Pro Max battery drains super-fast, then it's worth checking first thing in the morning whether it actually fully charges. If not, then you're looking at a defective charger.
Check whether your cable works with another iPhone, or conversely whether your iPhone works with another cable. If your charger proves to be faulty, remember to only buy chargers from reputable manufacturers, otherwise you risk becoming the subject of those all-too-frequent news stories about phones setting houses and people on fire. No, we're not joking, it's happened.
11. Activate Airplane Mode in Low Signal Areas
When you're in an area with no cellular coverage or a low signal, your iPhone 14 Pro Max is draining battery looking for a signal or trying to connect. If you're experiencing poor cellular coverage, it's best to activate Airplane Mode since you probably can't do much with low signal anyway.
Airplane Mode will prevent your iPhone from endlessly searching for a signal, saving the battery until you can get to a place with a better connection.
12. Check your wallpaper
Live wallpapers are great, but can reduce battery life. Regular wallpapers are definitely the more battery-friendly choice. Dark wallpapers with lots of blacks is even better. This is due to the fact that the pixels in iPhone 14 Pro Max displays only consume battery power to illuminate bright colours and do not require energy to display dark. Simple logic is that less the number of bright colours, less the power consumption.
13. Disable Vibrations and Haptic Feedback
When your iPhone vibrates or provides haptic feedback to an interaction, Apple's Taptic Engine chip engages its physical motor. This uses additional energy, so it might be worth disabling these features if you can live without them.
There are two main vibration settings in Settings > Sounds & Haptics. Try turning off Play Haptics in Ring Mode, Play Haptics in Silent Mode, or both to save power.
Scroll down to the bottom of this menu and you'll see System Haptics. Disabling this will eliminate system-wide haptic feedback.
14. Disable Automatic Downloads and App Updates
If you notice your iPhone 14 Pro Max battery draining so fast, you may not want your phone doing things that you're not explicitly initiating, such as automatically downloading apps downloaded on other devices and downloading software and app updates.
Apple has a feature that is designed to sync apps between all of your devices by downloading apps that were downloaded on one device on the other devices as well. So if you download an app on an iPad, for example, Automatic Download will also download the app on your iPhone.
If that's a feature you want, leave that enabled, but if it's not, you can turn it off by following these steps:
Open the Settings app.
Go to App Store.
Togge off App Downloads.
If you also don't want apps to update on their own, make sure to toggle off App Updates as well. Leaving this on allows iPhone apps to update automatically when new updates are released in the App Store.
You can also turn off automatic iOS updates if desired by following these steps:
Open the Settings app.
Tap General.
Tap Software Update.
Tap Automatic Updates.
Toggle off Download Updates.
15. Don't Close Apps
Many battery life guides will suggest manually closing apps by using the App Switcher to prevent them from running in the background, but this doesn't save battery life and can in fact drain more battery.
Apps in the background are paused when not in active use and aren't using battery life. Closing out an app purges it from the iPhone's RAM, requiring a reload when it reopens, which can have a bigger impact on battery.
16. Force Restart
Sometimes an app can act up or a background process can go wonky, and the best solution is to simply restart your iPhone.
Press and release the Volume Up button.
Press and release the Volume Down button.
Press and hold the Side button until the Apple logo appears, and then release the Side button.
17. Disable Analytics
If you're sharing your device analytics with Apple or with third-party developers, there's a possibility that your battery life is being impacted when this data is uploaded, though activating low power mode and restricting background usage should take care of this. If you want to disable it anyway, here's how:
Start the Settings app.
Tap on Privacy & Security.
Scroll down to Analytics & Improvements.
Disable all of the analytics sharing options.
18. Make Sure Everything's Up to Date
If you find your iPhone 14 Pro Max battery draining fast even after trying the above steps, make sure you have the latest version of iOS 16 installed because Apple has been making improvements and refinements to the operating system since it was released. Here's how to check:
Start the Settings app.
Tap General.
Tap Software Update.
From here, the iPhone will let you know if your software is up to date or if there's a new version available.
You should also make sure all of your apps are up to date, which you can do in the App Store.
Open up the App Store.
Tap on your profile in the upper right.
Swipe downwards to refresh everything.
Tap on Update All.
19. Use WiFi Whenever Possible
WiFi uses less power than a cellular connection, so to maximize battery life, Apple recommends connecting to WiFi whenever possible. At home or work, for example, WiFi should be activated, saving cellular data and battery life.
20. Manage Apps That Are Draining Battery
It's great that there's an app for literally everything, but some aren't particularly kind to your phone's battery life. In a few cases, certain apps could be causing unnecessary battery drain without you even knowing about it.
To get a better understanding of what makes your battery tick, go to Settings > Battery and scroll down to a section called Battery Usage By App. . If you find apps on this screen that are using up a lot of battery then, think about whether you really need them. You could save iPhone 14 Pro Max battery life by removing the apps you don't depend on. Some apps run in the background without you even knowing it, causing unnecessary iPhone 14 Pro Max battery drain.
Some apps start to cause surprising battery drain after an update. The only option is to wait for the developer to fix the issue. If the battery loss is significant enough to be a problem, your best bet is to uninstall the app until a fix is available.
For apps you do need, you can moderate how often you're using the app to cut down on battery drain.
21. Limit Notifications
Cutting down on the number of notifications that apps are sending is a good way to save a little bit of battery life. If you have apps inundating you with notifications, it's going to drain battery every time your screen lights up and your phone makes a connection, plus a glut of notifications is just plain annoying.
Adjust your notification settings in the Settings app by following these instructions:
Start the Settings app.
Tap Notifications.
Go through each app and adjust whether or not an app can send you notifications by tapping on the toggle.
If you do allow notifications, you can choose to allow apps to show on the Lock screen, in the Notification Center, as banners, or all three.
Apple also has this handy feature that lets you modify your notification settings right from the notification itself on the Lock screen. Just long press on a notification and then tap the three dots (…) to get to options that include Deliver Quietly or Turn Off.
Deliver Quietly allows notifications to appear in Notification Center but not the Lock screen, while Turn Off lets you turn off notifications for that app entirely.
You can also opt to turn on a Focus Mode to prevent notifications from alerting you for most of the day, and the Notification Summary introduced in iOS 15 is super handy for cutting down on notification spam. It aggregates all of your notifications and delivers them at a set time of the day. It's still best to turn off as many notifications as you can, but for those you need to keep, Notification Summary can make sure they're provided all at once.
22. Place iPhone Face Down
When you receive a message or any kind of notification on your iPhone, its display illuminates for a moment to alert you. This uses unnecessary energy, but there's an easy way to prevent it.
When you're not using your iPhone, place the handset face down. The device automatically detects this placement, and won't light up the display when alerts are received, minimizing unnecessary iPhone 14 Pro Max battery drain.
23. Lower your iPhone volume
The next tip to fix iPhone 14 Pro Max battery drain issue is really simple, but I'm surprised so many people overlook this, and that is the volume on your iPhone's internal speakers. When you're watching videos on the internet or listening to music, you may be surprised at how much the speaker actually contributes to battery drain as it's pumping out a lot of air from your iPhone and taking up a lot of power. If you're running your volume above 80, I just recommend bumping it down a little bit and that way your speaker is going to be consuming a lot less power.
24. Turn on Color Filters
Just like Dark Mode, turning on Color Filters affects the colors on your iPhone's display. Go into Settings > Accessibility and then tap on Display & Text Size. Scroll down until you see Color Filters. Turn on Color Filters and choose Grayscale. This will pretty much turn your iPhone into black and white. If your iphone's display isn't displaying color, it's going to be consuming a lot less power. This will make your device kind of boring since the most stimulating part of using an iPhone is the colorful bright display. But if you need to squeeze out a few extra minutes of usage out of your iPhone's battery, I'd highly recommend turning it to black and white.
25. Erase Network Settings
Some users have reported that resetting their device's network settings can fix iPhone 14 Pro Max battery drain issues, so this may be worth a try. Go to network settings under Settings > General > Transfer or Reset iPhone > Reset > Reset Network Settings. No data will be lost, but you'll be asked to re-enter your Wi-Fi passwords.