If you're having problems with rapid battery drain after iOS 17 update, you are not alone. Here's how you can fix battery drain issues after upgrading to iOS 17.
Please note: The solutions explain in this article apply to all iOS 17 supported devices including: iPhone 14, iPhone 13, iPhone 12, iPhone 11, iPhone XR, iPhone XS, and iPhone XS Max.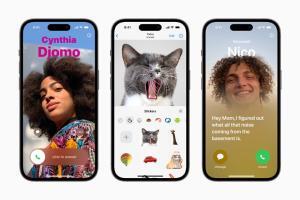 With every new operating system update, there are complaints about battery life and rapid battery drain, and iOS 17 is no exception. Since iOS 17 beta was released, we've seen reports of issues with battery life, and an uptick in complaints from users.
iOS 17 battery life problems can be caused by issues that Apple needs to address in the software, or when excessively using GPS, system-intensive apps and games, and more. A battery life issue caused by a bug can't be helped until Apple provides an update to address it, but there are steps you can take to maximize your battery life and cut down on hidden sources that might be causing excess drainage.
Fixing iOS 17 battery life problems can be a bit tricky, but we've got some solutions that have worked for us, and other iPhone users.
In this guide, we'll walk you through fixes for bad iOS 17 battery life and there's a chance they'll help you get your issues sorted out in a jiffy.
If you're one of the users experiencing a significant drop in battery lifespan with iOS 17, here are some of the most effective fixes to try.
1. Lower the Screen Brightness
Higher brightness levels play an enormous role in draining a phone's battery. Adjusting to a lower brightness may be difficult at first, but it will definitely help your phone last longer over time and is thus one of the best ways to save battery on iPhone running iOS 17.
Try to increase your brightness only when necessary. Follow these steps to adjust your iPhone brightness:
Start the Settings app and tap Display and Brightness.
Drag the brightness icon to the left to decrease the brightness.
Alternatively, you can also use Control Center by sliding down from the upper-right corner (on iPhones with Face ID) or swiping up from the bottom of the screen (on iPhone models with a Home button).
You can then adjust your brightness by vertically dragging the brightness icon.
2. Turn on iPhone Auto-Brightness
Auto-Brightness settings adjust your screen lighting automatically based on ambient light levels. Follow these steps to enable this feature:
Open the Settings app.
Tap Accessibility.
Choose Display & Text Size.
Toggle on the switch next to Auto-Brightness.
3. Enable Low Power Mode
If you encounter bad iOS 17 battery life after installing the latest software update, try to use low power mode for the time being. Turning on Low Power Mode disables numerous unnecessary and unimportant activities on your iPhone. This feature allows you to easily save iPhone battery when needed without toggling a bunch of individual options.
To enable Low Power Mode on your iPhone, follow these steps:
Open the Settings app
Tap on Battery
Switch on the toggle next to Low Power Mode
4. Update your apps
When Apple releases a new iOS update, developers have to play catch-up too. That's why there's a beta version of iOS for developers, so they can prepare and optimize their apps for the latest and greatest operating system. If you don't automatically update your apps on your iPhone, taking the time to update all the available apps on your list could seriously help with battery drain after iOS 17 update. Here's how to update your apps:
Open the App Store app.
Select your account icon at the top-right of the screen.
Choose Update All, then tap Done at the upper right of the screen.
5. Reduce the Number of Widgets in the Today View & Home Screen
Widgets allow you to quickly view information in the Today View or on your Home screen, such as the weather, your calendar events for the day, activity progress, and much more. But all those widgets consume a lot of power keep up to date. If your iPhone battery is draining fast after iOS 17 update, consider getting rid of any widgets you don't need. To access the Today View from the Lock screen, swipe right from the main Lock screen. To access the Today View from the Home screen, swipe right from the first Home screen.
To remove widgets you don't need in the Today View & Home screens:
Scroll to the bottom of the Today View screen; tap Edit.
If you started from the Lock screen, you'll need to unlock your phone to make changes.
Tap the minus symbol next to any widgets you'd like to remove.
For widgets on your Home screens, touch and hold the screen until it enters Wiggle mode.
Tap the minus sign on widgets you'd like to remove.
6. Keep Your iPhone Face-Down
Your iPhone has detectors that are capable of detecting your phone's orientation. When your iPhone is kept facing down, the incoming notifications do not light up the screen (but still sound an alert). If you receive notifications regularly, this tip will help you save a good amount of battery life.
If you're experiencing terrible battery drain after installing the newest version of iOS 17, make it a habit to keep your iPhone face-down whenever you are not using it. However, an important point to know is that this method doesn't work if you turn off Fitness Tracking on your iPhone.
This option is what allows your iPhone to detect motion in this way. To ensure that Fitness Tracking is enabled, follow the steps below:
Start the Settings app.
Tap on Privacy & Security
Scroll down and tap on Motion & Fitness.
Check if the toggle next to Fitness Tracking is turned on. If it's off, enable it to allow this function to work.
7. Location Services: Only While Using the App
Location Service is another sneaky way your iPhone could be leaking battery power. Lots of different apps want to know and use your location for various reasons, but most of them don't need to track your location when you aren't using the app. Yet, some apps have the option to always know your location, regardless of whether you're currently using it or not. Now you might want to leave tracking on for, say, a navigation app. But most apps don't need Location Services on all the time. You can quickly go through your apps and choose whether they can use your location Always, While Using the App, Ask Next Time, or Never. If the app never needs your location, feel free to select that. For most apps, it makes the most sense to allow Location Services only while using the app. To do this:
Open the Settings app.
Tap Privacy & Security.
Tap Location Services.
Select individual apps to choose when Location Services can be used. If the app never needs to know your location to be fully functional, go ahead and select Never.
You can also choose to toggle off Precise Location if the app does not need to know exactly where you are.
8. Disable Background App Refresh
Background App Refresh for iPhone is a feature that allows your apps to run in the background, even when you're not using them. The apps fetch new data, such as Twitter loading new tweets without you having to open it. While this may serve a useful purpose, it can also drain extra battery.
This is why the more apps you have running, the faster your iPhone runs out of charge. You can turn off Background App Refresh for some or all apps on your iPhone.
To disable this feature, follow the steps below:
Open the Settings app.
Tap on General.
Select Background App Refresh.
To turn off background refresh for all your apps, choose Background App Refresh at the top of the list. In the next menu, tap Off.
To turn off the feature for specific apps, just tap on the toggle next to the app you don't want refreshing in the background.
Don't know which apps you should disable background refresh for in order to save the greatest amount of battery? Your iPhone has a handy tool to help you out.
To check what apps are consuming the most battery on your iPhone, follow these steps:
Open the Settings app.
Tap on Battery.
Scroll down to see a list of your apps, with their percentages of Battery usage by app next to it. Disable Background Refresh for the apps that use the most battery.
9. Use WiFi Whenever Possible
WiFi uses less power than a cellular connection, so to maximize battery life, Apple recommends connecting to WiFi whenever possible. At home or work, for example, WiFi should be activated, saving cellular data and battery life.
10. Disable Raise to Wake
As soon as you raise your iPhone from a table or similar, the screen wakes to let you see your Lock screen. However, there are often times when the screen wakes unintentionally, even if you aren't trying to use it.
When your screen constantly wakes and sleeps, your iPhone's battery drains faster. To avoid this, follow the steps below:
Open the Settings app.
Select Display & Brightness.
Toggle off the switch next to Raise to Wake.
11. Activate Airplane Mode in Low Signal Areas
When you're in an area with no cellular coverage or a low signal, your iPhone is draining battery looking for a signal or trying to connect. If you're experiencing poor cellular coverage, it's best to activate Airplane Mode since you probably can't do much with low signal anyway.
12. Disable Vibrations and Turn Off the Ringer
If you spend a huge amount of time typing on your phone and receive a ton of notifications, vibrations consume a fair bit of your iPhone's battery.
To turn off vibration on your phone, follow these steps:
Start the Settings app.
Tap on Sounds & Haptics.
Toggle off Play Haptics in Ring Mode and Play Haptics in Silent Mode.
13. Force Restart your iPhone
Sometimes an app can act up or a background process can go wonky, and the best solution is to simply restart your iPhone.
Press and quickly release the Volume Up button.
Press and quickly release the Volume Down button.
Press and hold the Side button until you see the Apple logo, and then release the Side button.
14. Turn On Optimized battery Charging
Optimized battery Charging is a feature whose main purpose is to preserve your battery's health by preventing it from sitting at high charge levels for long periods of time.
Over time, your iPhone learns your daily charging routine. Using this, your iPhone will activate Optimized Charging when your phone is plugged in for a long time to keep it under 100 percent until you need it.
Follow the steps below to enable this feature on your iPhone:
Start the Settings app.
Tap on Battery.
Select Battery Health & Charging.
Toggle on Optimized Battery Charging.
15. Cut down on Notifications
Cutting down on the number of notifications that apps are sending is a good way to save a little bit of battery life. If you have apps inundating you with notifications, it's going to drain battery every time your screen lights up and your phone makes a connection, plus a glut of notifications is just plain annoying.
Adjust your notification settings in the Settings app by following these simple steps:
Open the Settings app.
Tap Notifications.
Go through each app and adjust whether or not an app can send you notifications by tapping on the toggle.
If you do allow notifications, you can choose to allow apps to show on the Lock screen, in the Notification Center, as banners, or all three.
16. INSTALL THE LATEST IOS update
Rapid iOS 17 battery drain issue can occur due to system bugs. Fortunately, Apple is pretty quick to release updates to resolve issues. You can check for updates by following the steps below:
Go to Settings.
Tap General.
Select Software update.
17. Don't Close Apps
Longtime and new iPhone users have a habit of force closing an app every time they are done using it. Please don't do that. If you frequently force close and open apps, it actually uses more battery.
Apps in the background are paused when not in active use and aren't using battery life. Closing out an app purges it from the iPhone's RAM, requiring a reload when it reopens, which can have a bigger impact on battery. So avoid doing that and force quit apps only if they aren't working correctly or you won't use them in the next several hours.
18. Turn off Private Relay for Specific Wi-Fi Connection
iCloud Private Relay monitors your internet connection and prevents third-party trackers. In some cases, it might slow down the internet connection speed hence draining your iPhone's battery.
Thankfully, there's an option to turn off Private Relay for a Wi-Fi connection. Simply follow the steps below:
Start the Settings app on your iPhone.
Tap on Wi-Fi.
Select Wi-Fi network.
Turn off iCloud Private Relay from the following menu.
19. Reset Your iPhone
If you are still experiencing rapid iOS 17 battery drain issues despite following the steps above, you may have to reset your iPhone to eliminate all possible errors.
To reset, follow the steps below:
Start the Settings app.
Go to General.
Scroll down and tap on Transfer or Reset iPhone.
Tap Erase All Content & Settings, then confirm your passcode to reset your device. Remember that a factory reset will erase everything on your phone, so make sure you have a current iPhone backup to restore.
iPhone battery draining fast after iOS 17 update: fixed
There are a lot of features on your iPhone that accumulate and play a role in draining a large percentage of your battery. Increased brightness, vibration, and Background App Refreshes are some of them.
Disabling these minor features is going to improve your battery life significantly and have your phone last for longer, especially with the issues presented in iOS 17.