Charging your iPhone correctly isn't always as simple as plugging it into a power source.
You need to take into account where your phone is being plugged in, what settings are enabled (or disabled) on your phone, and what kind of charger you're using. If not, you might end up with an iPhone that's barely charged and will probably die when you need it most.
In the guide below, we'll show you how to charge an iPhone correctly and answer frequently asked questions about iPhone charging. Here's what you need to know.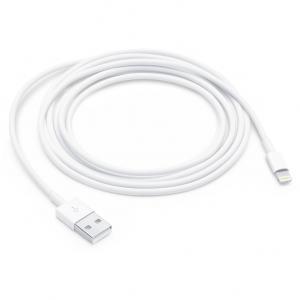 What Is the Proper Way to Charge an iPhone?
You can prolong your iPhone's battery life by adopting optimal charging practices. Here, are the best charging practices you should embrace to extend your iPhone's battery life.
Leave Optimized Charging On
iPhones have a feature called Optimized Charging that monitors your usage pattern and adjusts charging behavior accordingly.
The sweet spot for a lithium battery in terms of long-term health is between 80 percent and 40 percent. Charging to 100 percent or letting your battery percentage drop too low is considered bad for the cell. Batteries that are full store a higher voltage, which puts more stress on the cell.
Battery University recommends that "a device should feature a 'Long Life' mode that keeps the battery at 4.05V/cell and offers a [state of charge] of about 80 percent" to prolong the life of the battery. Many companies have adopted such charging modes, including Apple.
You'll find this setting under Settings > Battery > Battery Health & Charging. Once your iPhone has learned your daily habits, it will wait before charging your device fully so that the cell spends less time at 100 percent. The mode was first introduced in iOS 13, so if your iPhone is not compatible with this version of the OS then you're out of luck.
So if you charge your phone overnight and leave for work at 8 am every morning, your iPhone will wait to top up the final 20 percent or so. If you happen to leave an hour earlier for some reason, you might find that your battery isn't fully charged. This works identically on the iPhone and iPad.
Get MFi-Certified Accessories
Do not charge your iPhone using a cable or adapter that is not Apple certified.
MFi means Made for iPhone, iPad, or iPod. GeeksModo has written an in-depth guide to help you identify fake iPhone charger. But the easy method is that MFi-certified accessories have a discerning badge on the packaging.
Also, if the accessories are suspiciously cheap, they are probably fake and not Apple-approved. Apart from the minor inconvenience of not charging your iPhone, these cables can also cause severe damage to your iPhone.
As much as possible, stick to charging your iPhone with the cable it came with, or get an Apple MFi-certified accessory to charge your iPhone.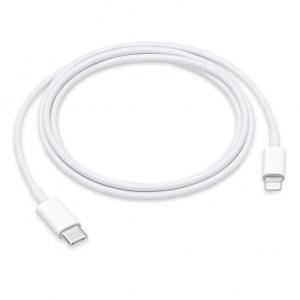 Stop using your old charger
If the battery threatens to drain before the end of the day, quickly recharging it with a 20-watt power adapter with a USB-C to Lightning cable is the next best thing. With fast charging especially, a 10-minute charge can make the difference between going into an austere power-saving mode and losing power completely before you get home.
As long as you own an iPhone 8 or newer, you can fast-charge your phone from dead back up to around 50% battery in about 30 minutes. If you have an hour to spare, you can fully charge it. Even just 10 minutes of fast charging can boost your battery by double digits, so if you're short on time, always go for the fast charger option.
Apple no longer provides power adapters when you purchase a new phone, only the cable, but you can purchase Apple's 20-watt power adapter from Apple and Amazon. According to Apple, you can also use other compatible fast-charging power bricks, but you'll need at least a 20-watt brick to fast-charge an iPhone 12 and later.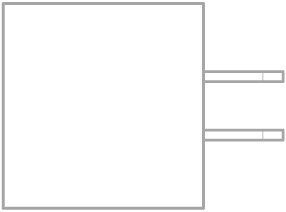 Avoid using your computer to charge your iPhone. Please?
Your laptop might seem like a convenient way to charge your iPhone, especially if you spend most of your day in front of a computer and want to keep a close eye on any incoming text messages and notifications. Unfortunately, your computer will always charge your phone slower than any wall charger or wireless charger.
Your computer's USB port, whether it's a bigger and older USB-A or the newer, smaller USB-C, cannot deliver the same amount of power as any wall outlet can — even a 5-watt power adapter. And that's especially true if you have an older computer with a faulty USB port or an incompatible charging cable, both of which can slow down the charging process further.
Hands off your iPhone when it's charging
If you want your iPhone to charge as quickly as possible, try to stay off of it as much as possible. If you're streaming videos or playing mobile games while charging your iPhone, the battery will charge much slower, so just leave it untouched if you can.
Top up your battery frequently
At one time, you may have wanted to let your iPhone discharge all the way down once in a while to help the battery recalibrate its state of charge. But that's not so much of a problem with modern phone batteries.
In fact, discharging your iPhone's battery all the way down can cause chemical reactions that over time can shorten a battery's life. To avoid a complete discharge, a battery's management system includes safety features that power down a phone when it reaches an energy level safely above empty.
Studies have proven that smartphone batteries last the longest when they're kept between 20 and 80% of their maximum capacity. In other words, if you want to conserve battery health for as many years as possible, don't charge to 100% regularly. There is an exception, as it's considered good form to do a complete 0-100 percent charge about once a month, just to keep the battery in good shape.
Instead of charging your iPhone overnight, you could top up the battery in short bursts throughout the day so that it stays in that sweet spot. Hopefully, this should keep the cell healthy for as long as possible. To make this easier to achieve we recommend keeping an extra charger at work or in your car so that you can pop the iPhone on to it when you see the battery beginning to fade.
Charge your iPhone to 50% for long-term storage
Should you find you are travelling without your iPhone or need to store it for multiple weeks or months, you'll want to ensure that it's charged to around 50 percent before turning it off.
This will protect the battery cell from dying while left idle. The battery will still lose charge at a slow but steady rate, so after six months it will need charging back up to 50% once more.
Avoid excess heat when charging your iPhone
While ambient temperature isn't always in your control, exposing your iPhone to extreme heat (or even cold) can lead to rapid battery degradation. A battery dwelling in a full state-of-charge exposed to a high temperature is the worst of all worlds and the number one thing to avoid when charging your iPhone. Some scenarios that put undue stress on the battery include leaving your phone exposed to the sun or placing it under a pillow while charging.
Apple recommends avoiding temperatures higher than 95° F or 35° C and states that the ideal range is much lower than that at 62° to 72° F or 16° to 22° C.
Don't play intensive games, stream videos, or run other intensive workloads while charging your iPhone to avoid heat and mini-cycles. In addition, don't live your iPhone under your pillow to charge at night or plugged in on the dashboard of your car on a hot day. And if you have a thick protective case on your iPhone, it might be a good idea to remove it while charging, just so the heat dissipates easily and doesn't trigger the software warnings to slow down the power flow.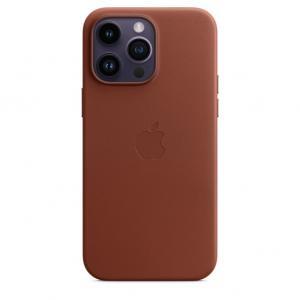 FAQs
Can I use any charger to charge my iPhone?
The safest bet is to use MFi certified charger to charge your iPhone. Just avoid cheap third-party iPhone chargers from no-name brands, as they can be bad for long-term battery health and might be a safety risk, too.
Is it safe to store a charged iPhone?
Yes. Apple recommends charging your iPhone's battery to about 50% if you need to store it long-term to maintain battery life. The 50% recommended level is because if you fully charge your iPhone's battery and store it for an extended period, it may lose some capacity, affecting the battery life. And if you leave it fully discharged for an extended time, Apple says, "the battery could fall into a deep discharge state, which renders it incapable of holding a charge."
Can you overcharge iPhone's battery?
No. The iPhone's battery management system is designed to shut off the electrical charge once a battery reaches 100%, before it can overcharge.
Does fast charging damage iPhone's battery?
No. So long as your iPhone has the Fast Charge capabilities (from the iPhone 8 and later) then the battery and iOS work together to ensure that it won't overheat or cause any harm.
How can I conserve my iPhone's battery power?
To squeeze more life out of your battery, you can use simple tricks to conserve your iPhone's battery power, such as lowering your screen's brightness, turning off Wi-Fi and Bluetooth when you're not using them, disabling background app refresh and keeping an eye on apps that use GPS.