Inserting a SIM card in your iPhone 15 is one of the first things you have to do after buying the device. Here's how to do it.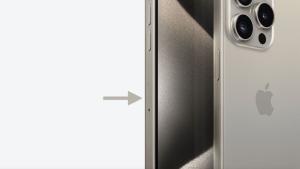 Apple's new iPhone 15, iPhone 15 Plus, iPhone 15 Pro, and iPhone 15 Pro Max models all remain equipped with a physical SIM card tray outside of the United States. This means if you bought your iPhone 15 Plus outside the United State, one of the first things you have to do is insert a SIM card. This is to activate your data plan and be able to call and message your family and friends. Here's how to insert a SIM card in your iPhone 15 Plus.
How to insert a SIM card in your iPhone 15 Plus
You will need your iPhone, SIM card, and the SIM ejection tool. If you can't find the SIM ejection tool, then a paperclip or pin would work as an alternative.
First, you will need to turn off your iPhone if it's already on. Hold the side button on the left and the volume up button on the right at the same time until you see the power off slider. Next, drag the power off slider from left to right to shut down the device.

Take off your iPhone's case — if you are using one — and locate the SIM slot on the left side of your iPhone below the volume buttons. You will find a tiny hole below it.

Insert the SIM ejection tool or pin right into the SIM slot hole.

Once the SIM tray pops out, remove the pin, and gently slide it out with your fingers.

Place the SIM card on the tray with the bronze side facing up. You will only be able to place it in one position, due to the SIM card and tray having a missing corner (rather than being a perfect rectangle).

Insert the SIM tray into the iPhone with the bronze side still facing up.

Slide it completely into the iPhone.

Put the case back on and hold on the side button for a few seconds until you see the Apple logo.
Voila! Your phone will be ready to use within a few seconds of seeing the logo, and you will be able to use your cellular plan.
It's worth noting that iPhone 15 models (including Plus variant) sold in the U.S. don't have a physical SIM tray. So if you can't find the SIM slot, then you will have to depend on an eSIM to use carrier services, such as making/receiving calls, exchanging SMS texts, and taking advantage of 4G/5G data.