Looking to trade up to a newer model? Here's how to maximize what you get for your old iPhone.
Whenever Apple trots out new handset, it's only natural to look at your old handset and think, "Time for an upgrade!" Just one problem: You're not made of money. And you already sank a hefty chunk of it into your current iPhone.
So what's an upgrade-hungry user to do? Simple: Sell that old iPhone to help subsidize the new one.
Of course, when you do that, you'll want to squeeze every last dollar out of it, to get the absolute best trade-in deal you possibly can. We have heard plenty of scary stories, which is why we want to give you all the necessary tools to make these transactions as smooth as possible. These tips will have you well-armed for selling iPhones. Most steps should apply to iPads, Macs, and other Apple products too. Let's dive in!
1. Be detailed and honest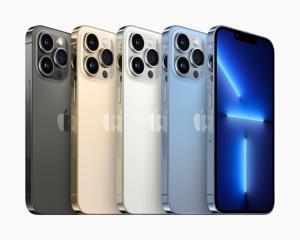 There are two types of buyers: those who know what they are looking for and those who browse to see what could convince them. Regardless of which kind of customer you sell to, it's always helpful to be as detailed as possible. Don't lie about your product's condition or capabilities — be honest! These person-to-person transactions rely on trust. If I ever notice a seller lies about something, as insignificant as it may seem, chances are he is willing to lie about more important things too, and I won't continue dealing with him.
Is the iPhone worn out, or have you kept it in a case since day one? Make sure to tell people your situation and let them know if there are any issues. Look for any scratches and tell them what you have found. Believe it or not, I find this gives you a better chance of selling iPhones, even if it has more damage. When people already have a realistic expectation the first time they see the device in person, they won't be disappointed. If they find scratches or cracks you failed to mention, they will likely feel cheated.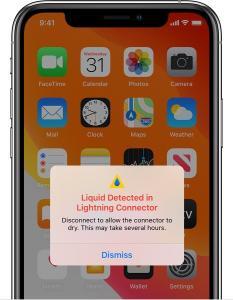 I also like telling people what the iPhone does well. It may take a bit of work, but most buyers don't keep up with all the latest news in tech like we do. They may have no idea what your iPhone can do for them, so giving a little run-down of the coolest features is helpful.
It would be best if you also listed general iPhone specs. In a way, you have to think of it like making a mini-review. You could look up the review of whichever iPhone you have and link them to it!
People also like knowing why you are selling your iPhone. Are you upgrading? Looking for something newer? Don't like it anymore? Is it an issue related to the handset?
2. Time is money!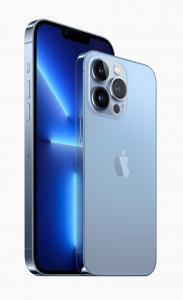 Remember, the iPhone market moves amazingly fast these days. Most flagship phones are considered old in just a few months, so be quick about selling your iPhone. The longer you wait, the further your iPhone's value will swirl down the drain.
Try to sell the iPhone before a newer generation is released. People love hearing the iPhone they are buying is the "latest" of its kind. When announcements or strong rumors of a new device I want start showing up, I sell my primary iPhone and use a secondary iPhone for a while. This ensures my older iPhone will sell faster and at a better price. Then I wait until the newer iPhone is released and upgrade.
3. Looks matter!

The truth is I'm less likely to buy a iPhone when I see bad photos of a dirty device. It just makes you wonder how much the previous owner treated the iPhone if the images he's using to sell it show dirt and smudges. It's an uncomfortable sight, so please clean the device thoroughly and try to take the nicest pictures you can. We're sure this will help you get more possible buyers.
4. Where to sell iPhones

Now that you know the fundamentals of internet selling etiquette, it's time you go ahead and put that iPhone online.
Option 1: Sell it yourself
As with selling your car, you'll most likely get the most money if you sell your used iPhone yourself. And there are a few platforms to do that. Here are our favorite platforms for selling iPhones!
Selling a used iPhone on Gazelle
Gazelle is one of the simplest ways to sell your used devices. You usually won't get as much as if you sold your device yourself, but you'll save time, headaches, and the process is as seamless as it gets.
Simply go into the website and tell the company about your device and its condition. You'll get an offer right away, which you can choose to accept or decline. You can then ship your device to Gazelle for free, and the team will inspect it. If everything is as expected, you'll get your payment in the form of a check, PayPal transfer, or Amazon gift card.
ecoATM
You've probably seen these ATM-like machines around local stores. These are by far the easiest way to sell your iPhone. You can use the website to lock in an offer. After this, all you have to do is factory reset your iPhone and take it to your local ecoATM kiosk. After a few steps, you'll get your money in cash, right away. You can also do the whole process at the kiosk, if you wish.
Selling a used iPhone on Swappa
Swappa is my favorite place for selling iPhones. You can usually get more money for your technology when using Swappa's proven method for iPhone trading. These guys will verify every single listing and make sure there's nothing fishy going on. If the buyer reports anything suspicious, PayPal ensures you are protected.
People will definitely pay more money for that peace of mind. Just don't be too trusting of everyone, regardless of how secure a site is. Our very own Dave Johnson once had to deal with Swappa and Paypal for months to get a refund for a iPhone that never arrived. In short: Swappa has your back, but resolving issues can take time.
Selling a used iPhone on Craigslist
The venerable free want-ad site Craigslist makes it pretty easy to create a listing — just write up the details, add some photos and you're done.
Now for the downside: an iPhone is a big-ticket item, and that greatly increases your risk of getting ripped off or mugged or worse. Think about it: Do you really want to meet a stranger in a parking lot and hand over your iPhone in exchange for a big wad of cash?
If you do decide to try this option, at least make sure to meet your buyer in a well-lit, public place. (Some police departments offer their parking lots as transaction sites.) Make sure to be completely honest about the condition of your handset so the buyer doesn't feel surprised or taken advantage of.
Selling a used iPhone through social networks, word of mouth, and more
You would be surprised to see how many of your friends are looking to get a iPhone just like the one you are selling. It's common for me to write a Facebook post or tell friends and family about the gadget I am trying to get rid of, just in case they find value in it. They usually get a special discount, but at least I know I am dealing with someone I trust. Any social network works, but I find Facebook the best for this.
Facebook also has its own marketplace, which is actually a trendy hub for selling and buying all kinds of used (and new) products.
to do their homework, too.
Selling a used iPhone on eBay
It takes more work, but eBay is definitely the safer way to sell a used iPhone than Craigslist or Facebook Marketplace. It also exposes you to a much wider audience of potential buyers, meaning you might fetch a higher price — though you also have a lot more competing sellers as well.
eBay will help you get your money back, should anything go wrong. This is why people tend to trust it. The one downside is competition. You would literally be competing with the whole world, so the chances of you having to sell your iPhone for less are higher.
See also: Why are iPhones So Cheap on eBay? Here's The Truth!
Option 2: Trade it in
Go to Apple store!
Apple has a trade-in program for many of its products, including iPhones. Plug in the details of your handset and you can get money for it in the form of an Apple Store Gift Card or a credit toward your next purchase. You can mail in your iPhone or bring it to an Apple Store to trade in or recycle it.
Apple's not the only trade-in option. Best Buy accepts used iPhones in its trade-in program.
Like with Gazelle, these are not always the best deals. They are primarily for people who value their time more than money but still want to get something for those older handsets.
5. Meeting in person? It's dangerous out there!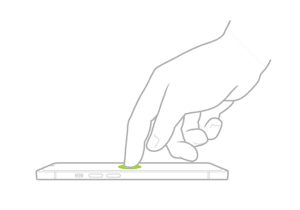 Selling iPhones at store.
Craigslist and other similar selling points are like the wild west of the internet. You don't know what kind of buyers you may encounter. Here are some things to watch out for.
I will never invite a stranger to come to my house — unless I am selling something too big for me to carry around. Always meet them at a public location like a restaurant or coffee shop. Better yet, ask them to meet you at a carrier store. This will give both the buyer and seller peace of mind. They can check if the iPhone has been blacklisted and activate it immediately. Plus, shady people won't go to an official store to play dirty games.
6. Make the customer feel comfortable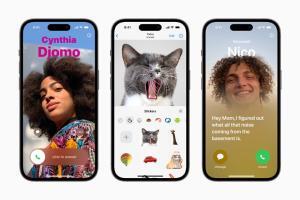 Remember to let customers ask all the questions they want. They are buying a product likely worth hundreds of dollars, so of course, they'll want to know everything about it. Just be there for any questions or concerns they may have. Try to be friendly and leave them your contact number "just in case any issue comes up." Sometimes I tell people I will help them claim the warranty if they ever need it. I have never had to do it, but making yourself available helps people feel more secure about purchasing.
7. How much do you want for your iPhone?

Figuring out how much your product's worth is one of the most important parts of selling iPhones. There are many factors in play, and sadly there is never a direct answer. A lot of it is based on supply and demand.
When trying to figure out a fair price, my first step is checking how much the iPhone would cost new. I usually check out the carrier, Amazon, and other popular retailers with the same version. After that, I check how much it usually goes for used. Craigslist and eBay are great for this. Then it's simply a matter of comparing your iPhone to others, factoring in your device's current state.
Oh, and try to come up with a minimum price. You are likely going to find people who will try to bring the price down. I encounter these buyers almost every single time. Stick to your guns, and don't give in after a certain point. You can be flexible, but you also don't want to get ripped off.
Happy selling!
It's important to take your time, watch out for shady people, stay honest, and always think about the well-being of both parties. If you keep these things in mind, we can almost guarantee you'll end up having a positive experience. There is always a small chance things will go wrong, though, even with all these precautions in mind. It's the risk of selling iPhones! If you would rather go a safer route, you can also trade in your iPhone to Apple or use something like Swappa or Gazelle.
Have you ever sold a used iPhone? What method did you use, and how did it turn out? Share your stories in the comments!