Technology enthusiasts and casual users alike have long been fascinated by the sleek design, versatility, and user-friendly interface of Apple's iPad. But with each new iteration of the popular tablet comes a hefty price tag that often leaves consumers wondering: why are iPads so expensive? While some may assume it's simply the result of brand recognition or marketing tactics, the answer is far more complex. In this post, we'll delve into the various factors that contribute to the price point of iPads and attempt to decode this mystery once and for all. So buckle up and get ready to discover what really makes an iPad worth its weight in gold.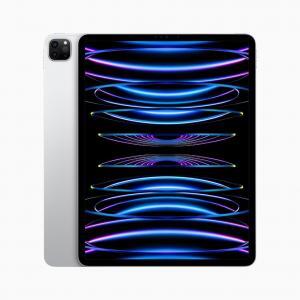 The Evolution of the iPad: From Luxury to Necessity
Evolution of the iPad and Luxury to Necessity are two phrases that perfectly capture the journey of this iconic tablet. When it was first introduced in 2010, the iPad was a luxury item meant for tech enthusiasts and early adopters. However, over time, with every new iteration, it has become an essential tool for millions of people worldwide.
One reason for this shift is its ability to offer versatility and convenience all in one device. From browsing the web to creating professional-grade artwork or even shooting a movie – iPads can do it all! Its sleek design makes it easy to carry around, while its powerful hardware enables seamless multitasking.
Today's iPads come equipped with several features unimaginable during their initial launch including touchscreen interfaces, advanced camera systems coupled with facial recognition capabilities among other things. With each improvement made on Apple's flagship device comes higher pricing too which raises some eyebrows as well but is justified considering how far we have come along since 2010.
The Cost of Innovation: Breaking Down the Components of an iPad
The cost of innovation is one major factor that contributes to the high price of iPads. Apple invests heavily in research and development to create new and improved components for their devices, such as the Retina display or the M2 Bionic chip. These components not only require significant financial resources to develop but also cost more to manufacture than older technology.
Additionally, Apple uses premium materials in its products, such as aluminum for the casing and glass for the screen. While these materials provide durability, they also come at a higher cost compared to plastic used by other tablet manufacturers.
When you purchase an iPad, you are investing in cutting-edge technology and premium materials that enhance your user experience. However, this level of innovation comes with a price tag – one that many consumers are willing to pay for quality products made by a trusted brand like Apple.
The Apple Brand: How it Affects the Price of iPads
Apple Brand is one of the biggest factors in the high price of iPads. As a company, Apple has cultivated a reputation for producing high-quality, well-designed products that are known for their reliability and longevity. Brand loyalty plays a big role in keeping prices high as many customers are willing to pay more for an Apple product simply because it carries the brand name.
Additionally, Apple's unique business model also contributes to the cost of iPads. Unlike most companies that rely on third-party manufacturers to produce their products, Apple designs and produces its own components in-house. This allows them to have greater control over quality and ensures consistency across all devices but can lead to increased production costs.
Finally, Apple invests heavily in research and development (R&D), which adds another layer of expenses. The company constantly innovates new features with each iteration while maintaining reliability which requires substantial investment in R&D ensuring that their product line stays ahead of competitors.
All these factors combined make up the premium pricing strategy adopted by Apple which is aimed at positioning itself as a luxury brand offering superior quality technology designed for longevity above traditional budget-friendly options offered by other brands.
The Role of Marketing in the High Price of iPads
The Apple Brand: How Marketing Drives the Perception of Value
The most powerful force behind the high price of iPads is undoubtedly the iconic brand that created them. By investing heavily in marketing, Apple has successfully positioned itself as a premium technology company with luxurious products that are worth their weight in gold. Through carefully crafted advertising campaigns and exclusive retail experiences, they have convinced consumers that owning an iPad is not just about having access to cutting-edge technology but also about gaining access to a piece of cultural status symbol. The result is that people are willing to pay more for an iPad because it makes them feel special and part of an elite group with similar taste and priorities.Key phrases: perception of value, marketing
Premium Materials and Design: The Role of Marketing in Creating a Luxury Image
Apple has always been known for its sleek and elegant designs. Marketing plays a crucial role in creating the luxury image that is associated with iPads. The use of premium materials like aluminum and glass, coupled with advanced engineering techniques, make each iPad feel like a work of art. Apple's design philosophy emphasizes simplicity, functionality, and beauty, which translates into consumer demand. This perceived value allows Apple to price their products at a premium compared to competitors' tablets. Overall, marketing helps create an aspirational brand that people are willing to pay more for because they believe they are buying something special and unique – an investment in quality technology that will last them for years to come.
The Power of Exclusivity: How Apple's Marketing Strategy Drives Demand
Apple's marketing strategy plays a significant role in the high price of iPads. The company has mastered the art of creating a sense of exclusivity around its products, which drives demand and justifies the premium price tag. Apple's branding and advertising campaigns focus on creating a perception of luxury and innovation, making consumers feel like they are part of an elite group by owning an iPad. This exclusivity is reinforced by limited product releases, sleek designs, and high-quality materials. The perception of luxury and sense of exclusivity created by Apple's marketing strategy are key factors in why iPads are so expensive.
The Cost of Innovation: How Apple's R&D Spending Impacts iPad Pricing
Apple is known for its innovative technology and design, which requires significant research and development (R&D) spending. This cost of innovation is reflected in the price of their products, including iPads. The iPad incorporates cutting-edge features such as high-resolution Retina displays and powerful processors, which require costly R&D investments to bring to market. Additionally, Apple's commitment to sustainability adds another layer of expenses. While these factors drive up the price of iPads compared to other tablets on the market, they also contribute significantly to their overall quality and functionality – two important key phrases relevant to why iPads are so expensive.
The Economics of Supply and Demand in the iPad Market
Supply and Demand is a fundamental economic principle that plays a significant role in determining the price of iPads. Apple has created a strong demand for its products through its innovative features, user-friendly interface, and reliable performance. Additionally, Apple employs a strategy called "skimming," where they launch their products at premium prices to maximize profits from early adopters willing to pay the high cost. As other competitors enter the market with lower-priced options or discounts on older models, Apple can still maintain higher prices due to brand loyalty and perceived value from customers who are willing to pay more for an iPad over other tablets.
Moreover, production costs also influence the final price tag of an iPad. The use of high-quality materials such as aluminum casing and advanced technological components like Retina displays contribute heavily to production costs. However, despite this factor affecting pricing decisions by manufacturers such as Apple, they have consistently maintained an air of exclusivity around their premium product which keeps them less sensitive than others when it comes down solely on competing on price alone
Comparing iPads to Other Tablets: Is the Price Justified?
When it comes to tablets, there are many options on the market at varying price points. However, what sets iPad apart from its competitors is its seamless integration with Apple's ecosystem and operating system. The iPad also boasts superior hardware specifications, such as a powerful chip for fast performance and high-quality Retina display.
While some may argue that other tablets offer similar features at lower prices, the overall user experience of an iPad cannot be replicated by cheaper alternatives. In fact, comparing an iPad to a budget tablet is like comparing apples to oranges (no pun intended). Moreover, investing in an iPad means access to exclusive apps designed specifically for iOS devices and regular software updates.
The higher price point of iPads can also be justified when considering their longevity. With proper care, users can expect years of reliable use out of their device without needing frequent upgrades or repairs.
Overall, while iPads may seem expensive compared to other tablets on the market, they offer unparalleled quality and long-term value that justify the cost for those invested in Apple's ecosystem.
Investing in an iPad: Long-Term Benefits vs Short-Term Costs
Investing in an iPad can be a significant expense, but it's important to consider the long-term benefits versus short-term costs. Firstly, iPads are known for their longevity and durability, with many users reporting using their devices for several years without issue. This means that while the initial cost may be high, the device will likely last longer than cheaper alternatives, ultimately saving money in the long run.
Secondly, iPads offer a range of features and capabilities that make them valuable tools for both personal and professional use. From note-taking and document editing to creative design and entertainment, iPads have become essential devices for many individuals. When considering the cost of an iPad, it's important to weigh these benefits against the initial expense.
Ultimately, investing in an iPad requires careful consideration of personal needs and budget. While the price point may seem high, the long-term benefits and versatility of the device make it a worthwhile investment for many individuals.
In conclusion, the high price of iPads can be attributed to a combination of factors. The evolution of the iPad from a luxury item to a necessity has increased demand and allowed Apple to charge a premium. The cost of innovation and the high-quality components used in iPads also contribute to their price point. Additionally, the strong Apple brand and effective marketing campaigns play a role in maintaining the high price. However, it's important to consider the long-term benefits of investing in an iPad, such as increased productivity and entertainment value. Ultimately, whether or not an iPad is worth the cost depends on individual needs and priorities.
Frequently Asked Questions
Who makes iPads and why are they so expensive?
Apple makes iPads and their prices reflect high-quality materials and advanced technology.
What are the main features that make iPads expensive?
iPads offer cutting-edge technology, high-resolution displays, and powerful processors.
How does the cost of an iPad compare to other tablets on the market?
iPads are generally more expensive than other tablets due to their premium features and brand reputation.
Who can benefit from using an iPad despite its high cost?
Anyone who values high-quality technology and desires a seamless user experience can benefit from an iPad.
What are some alternatives to buying a brand new iPad at full price?
Purchasing a refurbished iPad or waiting for a sale are both cost-effective alternatives to buying a new iPad at full price.
How can I justify the cost of an iPad to myself or others?
Consider the long-term benefits of investing in a high-quality device that can improve productivity, entertainment, and overall quality of life.