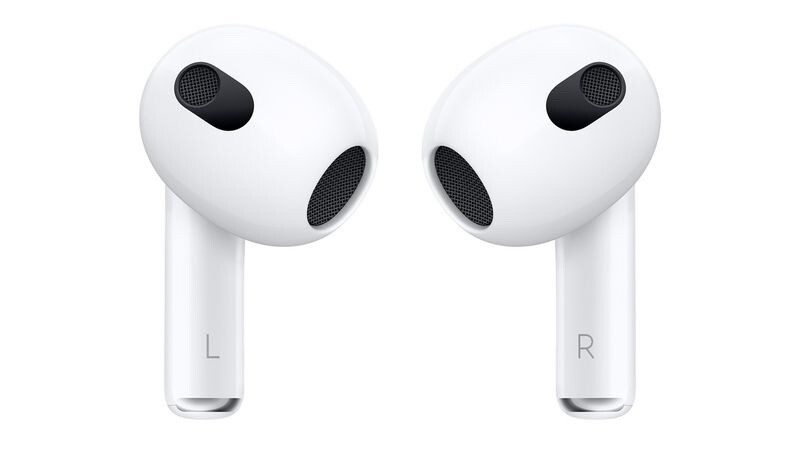 If your AirPods 3 won't connect to iPhone, here are some fixes you can try!
Why Are My AirPods 3 Not Connecting to iPhone?
AirPods 3 not connecting to iPhone may be due to many reasons such as being out of range of your device, they are out of battery, there is a problem with your phone's Bluetooth, the software is not up to date, or you may have accidentally connected your Device to another output audio source.
Your AirPods may also be damaged, and you need a repair.
All these problems, except the AirPods being damaged, are easy to solve on your own and I aim to help you with that.
How do i connect my AirPods 3 to iPhone?
Go to the Home screen on your iPhone.
Open the case of your AirPods and hold near your iPhone within 60 seconds.
A setup animation will appear.
Tap 'Connect'
Tap "Done".
If you are experiencing the problem of AirPods 3 not connecting to iPhone, there's a lot you can do to troubleshoot before going to Apple. Sure, sometimes there's an issue with your AirPods, iPhone, or charging case, but often enough it's a software issue that a few simple steps can fix. If so, follow along and we'll get you back up and connected in no time!
See also: How To Fix AirPods 3 microphone Not Working Issue
How to Fix AirPods 3 That Won't Connect to a iPhone
The fixes explained on this article applies to iPhone 13, iPhone 12, iPhone 11, iPhone X, iPhone 8, iPhone 7, and iPhone 6S models.
Restart Your iPhone
Restarting your iPhone can sometimes fix minor software glitches and errors preventing your AirPods 3 from connecting.
Start by holding down the Volume Down and Side buttons together for a couple of seconds (or just hold the Side button on iPhones with a Home button).
Then, drag the Power icon to the right to power down the device. Wait for 30 seconds before holding down the Side button again to boot it back up.
Turn Bluetooth Off And Back On Again
If the above solution doesn't work, the next step is to try turning Bluetooth on and off on your iPhone. Then try pairing your AirPods again. In all but the most unusual cases, this should solve the issue.
Swipe up from the bottom edge of the screen (iPhones with Touch ID) or the top-right corner (iPhones with Face ID) to bring up Control Center.
Tap the Bluetooth button to turn BT off.
Tap the Bluetooth button again to turn BT back on.
Alternatively, you can perform the same steps but tap the Airplane Mode button to toggle Bluetooth, Wi-Fi, and cellular all off and then back on again.
Once you're done, try connecting your AirPods again. If they connect, great. If not, keep reading.
Update iOS On Your iPhone
If your iPhone is running an outdated version of iOS, you may run into problems that could be fixed simply by updating to the most recent version of iOS.
Start the Settings app on your iPhone.
2. Go to General, and then select Software Update.
3. On the Software Update page check which version of iOS you're running, and install an update if needed.
Charge The AirPods Charging Case
The AirPods 3 come with a storage cum charging case, which is very important for storing and powering the AirPods up. You will be able to find the charging port for this holder, under the case.
Use a genuine cable with a lightning pin to charge the case. If your case charges, wirelessly, you just have to place it gently on the charging mat.
See also: AirPods 3 Not Charging? Fix! )For AirPods Case Too!)
Charge Your AirPods
Your AirPods 3 connectivity issue can also be caused by a low charge on the AirPods, which is a consequence of a charger with a low battery. At times, AirPods 3 with low batteries would not even connect at all.
There are multiple ways to check your AirPods' battery status. The simplest way is to bring your charging case close to your iPhone and raise the lid to open up the battery prompt. Another way is to check the battery widget of your iPhone while the AirPods are connected.
Clean Your AirPods and Charging Case
This is not a concern for connectivity but for charging. Dust particles in the charging port or the inside of the charger case can stop the AirPods or the case itself from charging.
Use 70% isopropyl alcohol, cotton swabs, a toothpick, and a toothbrush to clean your AirPods and charging case. Here's a quick run-through on how to clean your AirPods:
Use the toothbrush and the cotton swabs, both damp with alcohol, to brush through the AirPods' crevices and edges. Do this for the charging case as well.
Use the toothpick to pick out the remaining debris or dirt that has stuck to the edges of the AirPods and the case.
Use a lint-free cloth to rub the pieces with a little alcohol just to kill off any bacteria.
Make Sure Your AirPods Are In Range Of Your iPhone
If your AirPods aren't within range of your iPhone, the devices won't be able to connect to each other. AirPods connect to your iPhone through Bluetooth, which only works when your devices are within a certain range of each other.
Reset your AirPods
Resetting your AirPods is one of the most basic yet effective solutions you can try out. By doing so, you'll be giving your device and AirPods a fresh start. This can resolve firmware issues and other bugs since it deletes all the data from the AirPods where these issues may have slipped in.
Here's how to reset AirPods 3:
Start by unpairing the AirPods from the iPhone. You can do this by going to "Settings" > "Bluetooth." Next to the entry for AirPods, tap the "i" and then tap "Forget this Device."
Put the AirPods in the case, close the lid, and wait about 30 seconds. Open the lid.
Press and hold the setup button on the back of the case until the status light flashes amber a few times, followed by continuously flashing white.
You should now be able to reconnect your AirPods to your iPhone.
Reset Network Settings
Corrupt iPhone network settings can also result in connectivity-related issues with the AirPods 3. Try resetting them by opening the iPhone's Settings app and selecting General > Transfer or Reset iPhone > Reset > Reset Network Settings.
Repair Your AirPods
If you've gotten this far and your AirPods 3 still won't connect to your iPhone, you may have a hardware problem with your AirPods. Contact Apple Support or book an appointment for your AirPods at the nearest Apple Store for repair or a replacement.