We've compiled a comprehensive list of M2 MacBook Pro tips and tricks that will help you maximize the use of this powerful machine.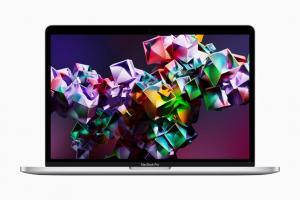 The 13-inch MacBook Pro is supercharged by the new M2 chip, which begins the next generation of Apple silicon and takes the breakthrough capabilities of M1 even further. It features incredible performance, up to 24GB of unified memory, ProRes acceleration, and up to 20 hours of battery life,1 all in a compact design. The 13-inch MacBook Pro with M2 joins the even more powerful 14- and 16-inch MacBook Pro with M1 Pro and M1 Max to round out the strongest MacBook Pro lineup ever. But this sophisticated machine isn't just a pretty face. Beneath its sleek exterior and sharp, vibrant display lies an arsenal of features waiting to be harnessed, a powerhouse designed to revolutionize the way you work, create, and communicate.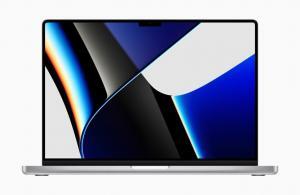 Whether you're a seasoned Apple aficionado or a newcomer who has just unboxed this marvel of engineering, you might be wondering how to tap into its full potential. The good news? You've landed in the right place. In this article, we'll take you on a tour de force of M2 MacBook Pro tips and tricks, uncovering hidden gems that will elevate your user experience, boost your productivity, and introduce you to a new dimension of digital possibilities. Buckle up and get ready to redefine what you thought was possible with an Apple laptop!
Best MacBook Pro M2 tips and tricks
Here are 35 great M2 MacBook Pro tips and tricks that once you start using should make the time you spend on your Mac a more effortless experience:
1. Open a Copy of a File by Default
Stationery Pad is a handy way to nix a step in your workflow if you regularly use document templates on your Mac. The long-standing Finder feature essentially tells a file's parent application to open a copy of it by default, ensuring that the original file remains unedited. Almost any file type can be defined as a template with Stationery Pad — it could be used to streamline common Photoshop jobs, create skeleton HTML/CSS files, or help with Word document invoicing.
To take advantage of it, right-click (Ctrl-click) the file that you want to use as a template, select Get Info, then check the Stationery Pad checkbox under the General section. Lastly, click the red traffic light button to close the Get Info window. Next time you double-click the template file, Finder will automatically create and open a copy of it, leaving the original untouched.
Stationery Pad doesn't get much attention these days, but it's a neat alternative to repeatedly editing templates and using the "Save As…" command, which can lead to overwriting the original file if you're not too careful.
2. Use your iPhone's camera as a webcam for your Mac
Your M2 MacBook Pro built-in camera isn't bad is it, but your iPhone's camera is a lot better. You can use your phone's high-tech camera instead of your Mac's low-tech one simply by bringing them near one another, making sure that they're on the same Wi-Fi network or that Bluetooth is enabled; your iPhone will appear as an available webcam in FaceTime, Zoom, and other apps. It's called Continuity Camera.
To use Continuity Camera:
Bring your iPhone near your Mac.
Launch FaceTime, Photo Booth, or another app that uses your MacBook's camera.
Your Mac should automatically use your iPhone as the camera. If it doesn't, pull up the camera list in whatever app you're using and select the name of your phone.
3. Use Nearby iPhone as Microphone Input
On top of using your iPhone as a webcam for your Mac, you can also choose your nearby ‌iPhone‌ as a microphone input, sans video.
To enable it, go to System Settings -> Sound, then click the Input tab under "Output & Input," and you should be able to see and select the name of your ‌iPhone‌, listed as type "Continuity Camera."
4. Access More Preview File Format Options
When you come to save or export a file in Preview, Option-click the Format dropdown to get access to several additional file types.
5. Relax with Background Sounds
In iOS 15 and iPadOS 15, one of several new accessibility features that Apple introduced was Background Sounds, which is designed to help you stay focused, stay calm, and minimize distractions. You can now access the same Background Sounds in M2 MacBook Pro System Settings, under Accessibility -> Audio.
The sounds on offer include balanced, bright, and dark noise, as well as natural sounds like ocean, rain, and stream. All of the sounds can be set to play in the background to mask unwanted environmental or external noise, and the sounds mix into or duck under other audio and system sounds. Once you've downloaded a background sound, you can also add the Hearing item to Control Center or the menu bar for quicker access to them (System Settings -> Control Center).
6. Snap Back to Your Safari Search Results
Say you want to look up a topic online, so you type a search word or phrase into Safari's address bar. The first link in the returned results looks promising, so you click it. On the site you're sent to, you see another link about a related topic, so you click that, too. Then another link grabs your attention, and you decide to check it out. Soon you're distracted by some other tangential subject, and before you know it you've fallen down a rabbit hole of clicks and links without finding out much about what you were actually looking for in the first place.
If that sounds familiar,this M2 MacBook Pro tip can help. Safari SnapBack saves having to tediously click the previous page button multiple times to return to your original search results, or start rooting through your web history to locate where your latest online meander began. You can find it in Safari's menu bar, under History -> Search Results SnapBack, or even better, use its Command-Option-S keyboard shortcut.
Please note: this M2 MacBook Pro trick only works if your wayward browsing occurred in the same tab that you used to initiate the search, so if a link you clicked on opened a new tab and you continued browsing in that, the SnapBack menu option will be grayed out. Also, the search needs to be performed from Safari's address bar or from the website of the search engine that Safari is set to use.
7. Take full page screenshots
Taking a screenshot on M2 MacBook Pro is pretty easy. You can either take a screenshot of your entire screen or you can take a screenshot of a partial area of your screen. Both will automatically save to your desktop and they will appear in the bottom right corner after you take them, which you can then click on to mark up.
To take a screenshot of your entire screen, press Shift Command 3.
To take a screenshot of part of your screen, press Shift Command 4, then draw the box around what you want to take the screenshot of.
8. Tame Hot Corners With Modifier Keys
In M2 MacBook Pro, the Hot Corners feature turns each of the four corners of your screen into a designated action, allowing you to quickly access certain functions built into the system, such as Mission Control, Notification Center, the Screen Saver, and more. There's something satisfying about bringing up these commonly used functions with a simple, swift cursor movement. What isn't so satisfying is accidentally triggering a Hot Corner, which can lead to various kinds of unintended desktop behavior, such as application windows flying all over the place. Thankfully, there's a cool M2 MacBook Pro trick to tame Hot Corner behavior using modifier keys.
Open System Settings -> Desktop & Dock, scroll to the bottom of the menu, and click Hot Corners…. In the dialog box that appears, click the dropdown menu corresponding to the screen corner that you want to use as a Hot Corner. Next, hold down a modifier key and select a function from the dropdown to assign to the Hot Corner. We're using the Shift-Command in our example. Now that's done, the next time you come to use a Hot Corner, hold down the modifier key(s) as you move the mouse cursor towards it, otherwise the action you assigned to that corner won't work.
9. Make a keyboard shortcut for anything
The M2 MacBook Pro has built-in keyboard shortcuts that developers have added – like Command Space Bar to open Spotlight – but it's possible to create a shortcut for anything you like from any app. The only thing you'll need to know is the exact name of the menu command that you want to add.
To create a keyboard shortcut, open System Settings by tapping on the Apple logo in the top left corner and selecting it from the drop down menu, then tap on Keyboard. You'll then need to open 'Keyboard Shortcuts' followed by 'App Shortcuts'. You'll need to hit the ' ' and select the application you want to create a shortcut, enter the menu command and enter the combination of keys you want to use for the shortcut.
10. Undo Send Email
In Apple Mail, if for whatever reason you regret sending a message immediately after you pressed Send, you can use a cool MacBook Pro M2 trick to unsend the email — as long as you act quickly.
After sending the email, an Undo Send option will appear at the bottom of the sidebar (if you don't have the sidebar showing, select View -> Show Sidebar in the menu bar). By default, you have 10 seconds to click it before the option disappears, after which the message cannot be unsent, but the interval can also be set to 20 or 30 seconds or turned off entirely for immediate sending.
11. Sign a PDF from Mail
While you might think you have to print out a document, physically sign it, scan it and send it back, thankfully there is a quick M2 MacBook Pro trick. It's possible to sign PDFs directly from the Mail app so there's no need to waste any paper.
You'll need to drag the PDF you need to sign into a new email on Mail first. You'll then need to hover over it to see a small arrow button appear in the top right corner. From here, you can select 'Mark Up'. The PDF will then open and you'll see a signature option at the top – it's the icon with a squiggle that looks like a signature with a cross to the left.
You can either select a signature you have used in the past, or you can create a new signature. If you choose to create a new signature, you can either use the trackpad on your Mac to draw one, your iPhone, or you can write your signature on a piece of paper and then hold it up to the webcam on your Mac.
12. Show More Recent Applications in the Dock
In M2 MacBook Pro, a handy option called "Show recent applications in Dock" (found in System Settings -> Desktop & Dock) adds a divider to the right-hand side of your Mac's Dock and after it displays any apps you recently used that aren't permanently docked. By default, this option only shows the three most recently used apps that have since been closed. However, there is a way to make it show more, which can be useful if your workflow involves using a lot of apps consecutively.
If you're comfortable pasting commands into Terminal, it's perfectly possible to increase or decrease the number of recently opened apps that show in your Dock. Open a Terminal window (the app can be found in /Applications/Utilities/) and paste the following at the command prompt, then press Enter:
defaults write com.apple.dock show-recents -bool true;
defaults write com.apple.dock show-recent-count -int 10;
killall Dock
Note that the -int argument defines the number of recently opened apps that you want to display in the Dock after the divider (10 in this example). You can change the number to suit, and you can revert back to showing three apps anytime by using -int 3 in the second command.
13. Turn on Stage Manager
You can use the Stage Manager feature on your M2 MacBook Pro to organise all your windows and apps and quickly multi-task between them. You'll need to turn on Stage Manager using the Control Centre (icon with two bars and a dot either side of the bars). Launch Control Centre and then tap on the Stage Manager tile.
From here, different apps will appear on the left side, while the app you are working on becomes front and centre. Different windows of the same app will group on top of each other, and if you want use two or more apps at once, you just need to drag the other apps onto the app that is already open.
14. Resize Windows From the Center
When you drag your mouse from one side or corner of a window to resize it, you can hold the Option key to resize the dimensions of the window from its center point instead.
15. Open certain apps at login automatically
If there are certain apps you use everyday and you always open them up, you can use a hidden M2 MacBook Pro trick to open them automatically as soon as you login. For example, we always use Mail, Slack, Safari and Calendar.
Open up System Settings by tapping the Apple icon in the top left corner, and make sure your account is selected. You'll then need to tap on 'General', followed by 'Login Items'. To add an app, tap on the ' ' and search the Finder for the application or document you want to open on login. You'll need to select the application or document from the list and then press 'Open' to add it to the list.
For a quick way to add an application to this list, right click on an application icon and select 'Options' from the pop menu, followed by 'Open at Login'.
16. Get Unique Alerts for New Emails From VIPs
In Apple Mail, you can opt to receive notifications when you get new messages from your VIPs (click Mail -> Settings… in the menu bar, then click the General tab and select VIPs in the New message notifications dropdown list.) Setting up VIP alerts in this way is all well and good, but it prevents you from receiving notifications for all other messages coming into your inbox. A better solution is to set up a rule in Mail that plays a specific sound or bounces the Dock icon when a message is received and the sender is in your VIP list.
In Mail's Settings, click the Rules tab, then click Add Rule. Give your rule a name in the Description field, then for "If" choose any from the dropdown. For the first condition, select Sender is VIP. (If it's a specific person you want alerts for, an alternative option here is Account.)
Next, under "Perform the following actions:" select Play Sound from the first dropdown. (Another option available here is Bounce Icon in Dock.) Then under "Perform the following actions:" chose a sound to play from the second dropdown. Finally, click OK, then click Apply. With the rule now set up, you'll get a unique alert for every VIP mail you receive that you'll be able to distinguish from regular new message notifications as they come through.
17. Use Spotlight for unit conversions
Spotlight is a great feature. To bring it up, hit Command Space Bar.
The search bar will then appear and you can use it to not only search for files, applications or a specific question, but you can also use it for unit and currency conversions. Just type what you want to convert directly into the search bar.
18. Undo Send Message
There's a hidden M2 MacBook Pro trick that lets you unsend an iMessage for up to two minutes after it's been delivered. If more than two minutes have elapsed since you sent the message, you can no longer unsend it (although you may still be able to edit the iMessage).
To use the feature in Messages, simply right-click on the message bubble and select Undo Send. Note that if you try to use the undo send feature on a message sent to someone running an earlier version of macOS or iOS 15 or earlier, it will not work and the message will not be unsent.
19. Add a Guest user to your Mac
If you have several people in your home using one computer, you can use this MacBook Pro M2 trick to add multiple users. This lets everyone set up their own wallpapers, layouts, preferences and apps according to their taste. It's also possible to add a Guest user so anyone borrowing your Mac can't access your files or documents.
To add a new user, go to System Settings by tapping on the Apple logo in the top left corner. Scroll down to Users & Groups and select Add Account. If you want to add a Guess user, tap on the 'I' next to Guest User above Add Account and toggle on 'Allow guests to log in to this computer'.
20. Float Notes Over App Windows
In the Notes app in M2 MacBook Pro, it's possible to float individual notes over other windows so that they stay visible regardless of which application is active. This makes for a convenient way to reference an existing note while writing an essay or report, for example. It also comes in useful if you want to take notes when researching something online.
To float a note in the Notes app, double-click the note to open it in a separate window, then select Window -> Keep on Top from the menu bar. The note will now remain above other open application windows, even if you switch between apps using Stage Manager. Just remember that your floating notes can't share the same screen as another app that's in fullscreen mode.
21. Use Mission Control to see all open windows
You might be surprised by how many different windows and applications you have open at any one time. If you're anything like me, you'll have no idea you had 15 Safari tabs open, along with Messages, Mail, WhatsApp, Photoshop and goodness knows what else. Thankfully, there's a less known MacBook Pro M2 trick that lets you see all your open windows and apps.
Simply hit the F3 function button and you'll see see all your open windows and apps, allowing you to tap on any of them to switch.
22. Add App/File/Folder Shortcuts to Finder's Toolbar
Here's how to add convenient app, file, and folder shortcuts to the toolbar of Finder windows: Simply begin to drag the item within the Finder window, then hold down the Command (⌘) key and drop it onto an available space in the toolbar.
23. Copy and paste without formatting
If you want to copy and paste from a website or document but you don't want to bring the formatting – such as font and font size – you can copy and paste without formatting. This MacBook Pro M2 trick can come in handy when you are writing an email for example and you're coping something from a website.
Select the text you want to copy and hit Command C. Open up where you want to paste the text, whether that's Mail, Pages or elsewhere, press Command Option Shift V.
24. Quickly Access Specific System Settings
You can press your MacBook keyboard function keys to perform special features. For example, pressing the F11/12 keys with speaker icons adjusts the volume.
If you hold down Option when you press one of these keys, the specific preferences in System Settings that are associated with the feature will open instantly. Option-F11/12 opens the Sound pane, for instance.
25. Use multiple desktops
The M2 MacBook Pro enables you to have multiple desktops open at once, allowing you to have your email on one desktop for example, Photoshop or another app on another. You can swipe between desktops by swiping three fingers cross your trackpad.
To create a new desktop, you'll need to open Mission Control first. The quickest way to do this is to tap F3. At the top, you'll see the various desktops you may already have open, and you'll see a ' ' in the far right of that top bar.
26. Switch your audio output
A pretty simple MacBook Pro M2 tip but one that is definitely useful to know. If you have headphones connected to your Mac and you want to switch audio between your headphones and your Mac speakers, you'll need to tap on the sound icon at the top of your menu bar. You will then be able to select any headphones that you have connected, as well as choose whether to use the input device.
27. Unlock with Apple Watch
If you have an Apple Watch and a Mac, you can set your Mac up to unlock when you are wearing your Apple Watch. It saves you having to type in your password, though if you have a newer Mac with Touch ID built into the keyboard, it's pretty quick to unlock your Mac anyway. To setup automatic unlocking with an Apple Watch though, open System Settings by tapping on the Apple in the top left of the display and selecting it from the menu. You'll then want to head to 'Touch ID & Password' and toggle on your Apple Watch from the list.
28. Turn on Do Not Disturb very quickly
There are a couple of ways to turn on Do Not Disturb, which will curb any incoming notifications and keep everything nice and quiet for a bit, but the quickest way to do it is the F6 function key. Tap it once to turn Do Not Disturb on and again to turn it off. When it is on, you'll see a half moon symbol in the menu bar at the top. It appears to the left of the battery icon.
If you want something more granular, whereby you can choose what notifications and apps come through, you can set a Focus. To do this, open up Control Centre and tap on Focus in the top left. You can then follow the instructions to setup a customised Focus, such as Meeting.
29. Record your MacBook Pro screen quickly
We've mentioned how to take a screenshot and a full screen screenshot, but there's also a cool MacBook Pro M2 trick that's lets you quickly record your screen. You'll want to press Command 5.
30. Hide the menu bar
The menu bar appears at the top of your Mac screen by default, but you can choose to change this so it only appears when you hover over the top of your screen with your cursor. It's good for those who want their entire screen to be uninterrupted for example.
To hide the menu bar, open System Settings by tapping on the Apple in the top left corner. You'll then need to tap on 'Desktop & Dock' and choose between the various options on the drop down menu next to 'Automatically hide and show the menu bar'.
31. Merge Duplicate Images in Photos
This M2 MacBook Pro tip lets you merge duplicate images and videos in Photos app. Simply select Duplicates on the app's sidebar, and then select Merge "X" items over clusters of similar-looking items. Expect to save a lot of local and iCloud storage in the long run.
32. Receive Severe Weather Alerts
The M2 MacBook Pro Weather app is amazing. It's fun to use and gives loads of information without overwhelming you. If you live in an area susceptible to severe weather, it can also send you alerts when there's danger around the corner.
Open the Weather app, select Weather > Settings from the menu bar, and check the box next to Severe Weather Alerts.
33. Copy Text From Paused Videos
A cool MacBook Pro 2 trick lets you copy text from paused videos. The functionality works across all native apps and tools like the QuickTime Player, Apple TV, and Quick Look. It even works on any video you play in Safari.
So, the next time you want to copy text from a video, just pause it, highlight a word or phrase, and Control-click and select Copy.
34. Copy and paste between Mac and iPhone
If you have an iPhone and a Mac, you can copy from either device and paste it in the other, and this includes photos as well — not just text. All you have to do is have Wi-Fi, Bluetooth, and Handoff enabled on both while using the same Apple ID. Copy the info on one device, and just paste it like you'd normally do on the other.
35. Set Alarms With the New Clock App
Want to set up an alarm? You don't have to reach for your iPhone. Just use the new Clock app in your M2 MacBook Pro instead. Go to Launchpad > Clock, and you can set up one or more alarms from the Alarm tab.
Keep Digging for More M2 MacBook Pro Tips and tricks
The list above isn't exhaustive by any means. Keep interacting with your M2 MacBook Pro, and you'll undoubtedly stumble across many other cool tips and tricks.