You can save money by buying a used iPhone. Here's a guide on how to buy used iPhones, and how to avoid getting swindled.
Switching phones can often be an expensive habit, especially considering the best iPhones can cost upwards of $1,000. Mid-range options have got much more accessible these days, but another great way to score a good deal is by buying a used iPhone.
Used. It's a word that's weighed down by negative connotations — "we've used it up, it's no longer good." That's probably why so many retailers that sell used products tend to go with "pre-owned." Scary words aside, buying a used iPhone doesn't have to be a bad experience. I've purchased several used iPhones online over the years, and the experience has been positive almost every time.
Regardless, even if you give the process of buying a used iPhone or iPad due diligence, things can still go wrong. There are many steps you can take to lower the likelihood of a nasty incident, and a backup plan never hurts in the event you run into trouble. The tips below should help you through the process of getting a solid used iPhone, and while written primarily with iPhones in mind, most of these steps should also apply to iPads as well.
What do you need on the iPhone?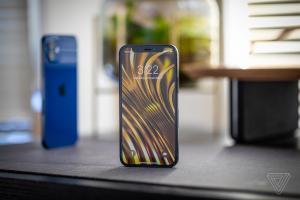 It's never good to spend more on stuff you might not even need. We would generally advise that you keep things modest, but this is exactly why getting a used iPhone is a great option. You might be able to get a top of the line iPhone while sticking to a healthy budget. Used iPhones are cheaper, especially if you're getting a slightly older phone. You can enjoy the finer things in life by not overspending.
How do you know how much to pay when buying a used iPhone? Research! Visit Swappa, eBay, Craigslist, Facebook Marketplace, Amazon, and other similar websites to compare prices.
Pay careful attention to the condition, not the median price. That scratched-up iPhone 13 Pro on sale for $300 on eBay shouldn't be compared to the mint condition one on Swappa that costs $450. Compare mints to mints, goods to goods, etc.
Figure out what makes a iPhone condition mint, good, okay, or poor, and decide on a minimum quality you'll be happy with. From there, you can quickly figure out a fair price. Also, make sure the iPhone is either compatible with your carrier or completely unlocked.
If you want to save some money, time your buys to coincide with the release of the new iteration of iPhone. If your heart desires a used iPhone 14, wait until the iPhone 15 has been announced. Better yet, wait until it's been on retail shelves for a few weeks. Prices go down once a phone becomes a previous-generation unit.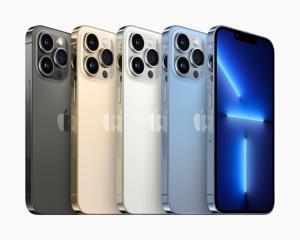 Before we dive into your shopping options, it's important to note the difference between a used iPhone and a refurbished iPhone.
Used versus refurbished iPhones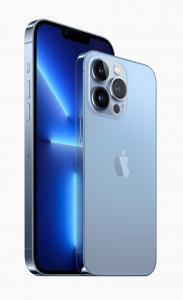 When shopping for any gadget in a secondhand store, you'll commonly see these two terms mentioned — often without much explanation of what each term means.
A used iPhone, be it a standard or a Pro model, has had an owner who is most often selling it themselves. The device may or may not have a remaining warranty or AppleCare package attached to it. There's no guarantee outside of the seller's word that the device works properly; you have to trust what's said in the listing. It's not uncommon for used devices to have scratches or blemishes, pictures of which should always be included in an item's listing. If a picture isn't clear, ask for better photos before completing the checkout process. If the seller doesn't want to take more photos, keep shopping. Used devices are typically sold on an as-is basis.
A refurbished iPhone goes one step further. Most often a used iPhone is traded in or returned to a company like Apple or Amazon. The company then goes through the iPhone looking for any issues or blemishes, replacing the screen or housing to make the item look brand-new. And if there are any issues with internal components, the phone is repaired to a like-new state. Most companies offer some form of warranty to guarantee their work.
Where to buy your used iPhone and why

If you know what you are looking for, let's dive into where you can buy a used iPhone. There are many options available. Here are some good options.
Apple's refurbished store
Apple has an online refurbished store that fills up with like-new gear throughout the year, sells out, and then eventually more devices trickle in. The point is, you never really know what's going to be available at a specific time, so if you're not in a hurry to make a new purchase, periodically check the store.
The best part of Apple's Certified Refurbished store is that each iPhone is fully tested, repaired and cleaned. You also get Apple's full one-year warranty with any purchase from its refurbished store, adding peace of mind to your purchase.
Swappa
Swappa is one of the best places to buy used iPhones or offload the one you no longer need. The site is straightforward and easy to use.
When it comes to Swappa, remember you're buying a used — not refurbished — product. Swappa policies require several pictures with the product listing number be posted for each listing, and Swappa staff are always closeby if you run into any issues with a seller dodging questions or being rude. They claim to respond in less than 20 minutes. Marketplace activity is also tracked by artificial intelligence.
Swappa also works with PayPal, so you could ask for a refund if you end up with an iPhone that doesn't meet its description. However, this takes time — I once had to wait for more than a month to get my money back.
Lastly, don't be afraid to make an offer in a listings comment. Most sellers are willing to negotiate and deal, especially if they're motivated to get rid of a device to help fund the purchase of something new.
Things to consider:
iPhones on Swappa can be more expensive than on Craigslist and eBay, likely because there's usually less risk. You'll have to decide what's worth more to you: keeping the risk low or getting the best price.
Be careful when buying from Swappa sellers that have no stars. The one time I did this, the person never shipped the phone. I'm not saying all one-star sellers are scam artists, but those with several successful sales under their belts are a safer bet.
Decluttr
Another option is Decluttr. You can buy or sell various tech items on the site, including iPhones. All of the iPhones listed on Decluttr are refurbished and come with a 12-month limited warranty to help with peace of mind and protect your investment should anything go wrong.
Each product listing includes the year of the particular model you're looking at, giving you an easy gauge to see how old the phone is. You can search the inventory by model, color, storage, price, and condition.
Things to consider:
Look out for refurbished ratings. Devices classified as Refurbished Pristine means they're nearly as good as new. Other devices will be classified as Refurbished Very Good (some light signs of use) or Refurbished Good which has "moderate signs of wear and tear."
Amazon
Amazon is also a very safe place to buy a used iPhone. The company keeps a very tight check on all sellers, and they will back the customer with any issues they encounter. The internet retailer's customer support is also known for being among the best. Granted, used iPhones are usually much more expensive on Amazon, but you get peace of mind.
All you have to do is go to Amazon, search for the iPhone you want to buy, and go into the phone's product page. You should see a small link under the description, reading "New and used from [price]." Click there and find the used iPhone you want to purchase.
Things to consider:
Make sure to read the full description and product details. The seller should mention any product imperfections under the 'Condition' section.
You can also reach out to the seller for any additional details and questions.
Make sure to check the seller's profile. You'll want to make sure they also have a good rating. You're pretty well protected with Amazon, but it's still smart to make sure.
Gazelle
Gazelle is similar to Swappa in that it's a marketplace where you can buy and sell used iPhones, but some will find it much more trustworthy. This is because you're technically not dealing with other sellers. Gazelle buys iPhones directly from users, inspects them, verifies they're in working condition, and then puts them up for sale.
All listed phones have gone through the company's rigorous checks and are guaranteed to work. There's no fishy business here. You even get 30 days to return the used iPhone if you aren't satisfied.
Things to consider:
While it's pretty safe to buy a used iPhone from Gazelle, you'll want to make sure you read the whole description and condition details. You don't want to be wasting time with returns if it isn't necessary.
eBay
eBay can be a great place to buy a used iPhone, but you have to be a bit more careful. The popular marketplace is the wild west of shopping. Anyone can create an account and start listing items with little to no restrictions.
With that said, eBay is also one of the best places to find good deals on used iPhones. The site has sellers from all over, so competition is fierce.
You don't need to worry too much, either. Like Swappa, eBay has PayPal protection, which can help you get your money back if you get scammed. Buying a used iPhone on eBay is also pretty easy, as long as you research the iPhone and seller before you commit.
Things to consider:
Check that electronic serial number (ESN)! Ask the seller if you'll be able to check the ESN independently before buying. Some will allow it, others won't. It's up to you to decide how much risk you want to take in this situation. We would rather be safe than sorry, though.
Be careful when picking a seller. Make sure they have a good rating and check out what they've been selling so far. If they've already sold 10,000 Pampered Chef items and this is their first iPhone, that might be a red flag. You'll want a seller that has successfully sold Apple phones in the past and not someone who generally specializes in something else. Why's that? They should (hopefully) know how to ensure a good buying experience for their customers.
Grill them with questions! Ask about the ESN, scratches, hardware damage, and anything else you can think of. If their responses are vague, ask for more details. For example, if you ask about the physical appearance and they say it has "a small scratch on the front of the screen," make sure to follow up with, "So the back and the sides are all scratch-free without any blemishes?"
Make sure you can return the product to the seller if you're not happy with it. If the seller doesn't accept returns, you'll be dealing solely with PayPal if things go wrong. You can find this information on the eBay product page.
Craiglist
If there's one place where you need to be careful, it's Craigslist. The website requires little to no verification, and anyone can post listings there. Craigslist is full of scammers. This one truly is the wild west of shopping.
What makes Craigslist so convenient is that it's mainly meant for in-person transactions. You should never trust a Craigslist seller with online transactions. Don't make transfers, send Bitcoin, or mail any checks! Be ready to meet in person, and make sure to do it in a public place where both the seller and buyer will feel comfortable.
Things to consider:
Check the ESN. Also, be sure to place your own SIM card into the iPhone to ensure everything is working.
Remember that even if a iPhone works with your SIM card and appears perfect, it could still be flagged as stolen (or for non-payment) later. That means you have to figure out if the person selling the phone is honest, which is a judgment call that's hard to make.
If you've made a mistake, you're on your own. There's no protection.
Social networks and word of mouth
Ask your friends and family if they have an older iPhone they'd be willing to part with cheaply. Call a few people or spread the word you're looking for a used iPhone, on Facebook and other social networks.
You can also check out Facebook Marketplace, which is full of local offerings. Facebook Marketplace also has a shipping and remote buying system. Still, they're very clear on the fact that "any sale made through a Facebook buy and sell group or an individual seller on Marketplace is between you and the seller."
You should stick to meeting people in person and take the same precautions as with Craigslist purchases.
Things to consider:
While buying an used iPhone from a social network can be safe, it's important you trust who you are buying from. Stick to "true" friends and family if possible, and not the friend of a friend of a friend. Knowing where they live doesn't hurt either.
If you use Facebook Marketplace, make sure to exercise all precautions possible. Try to judge if the person is honest. Check the ESN.
Test your SIM card. Make sure to meet in a safe place. Test the phone thoroughly and give it a good inspection.
If you've made a mistake, you're on your own. There's no protection.
Inspecting the iPhone
At first glance, this section might seem to apply only to those buying a phone in person. However, the tips below are also helpful if you get a iPhone in the mail. They will help you detect problems early, so you can either walk away from the deal when buying a used iPhone in person or start the process of getting your money back if you've already bought it.
Stuff to bring with you for the inspection:
A battery pack, a laptop, or a power brick, as well as a charging cable.
If you are buying a iPhone with wireless charging, you may want to take a compatible charger.
Headphones.
An active SIM card that's compatible with the iPhone you're testing.
Before you even boot the iPhone up, give it a visual examination. Check if there are any scratches on the screen. If the iPhone has physical keys, test them to see if they're in good condition. Also, check if any of the cameras have cracks or damage.
Next, move to the sides, check for scratches and dents, and test the buttons to see how well they click and press. Finally, move to the back to see if there's any visible damage.
Also, turn the iPhone on to see if it boots up correctly. See if there are any dead pixels, or if the entirety of the capacitive touch screen works. Make sure to test all buttons again, to see if they're all in working order. Also, test out the camera.
Now it's time to put in the SIM card and turn the iPhone on. Test it out by making a call, sending a text message, and connecting to the internet.
While you're at it, check out all the ports. Plug in your headphones and test the audio with a song or a YouTube video if the phone has a headphone jack. Make sure to also plug the phone into a power source to see if it charges.
Also, if the seller claimed 80% remaining battery capacity, you should expect that to be accurate. On the iPhone, go to Settings > Battery > Battery Health & Charging. There you will see the maximum battery capacity relative to when the iPhone was new.
Make sure the iPhone isn't blacklisted or stolen
We've already mentioned this, but it's imperative, so it deserves its own section. Use an online tool to check the ESN. Swappa has a good one, which is free and requires no purchase.
There's also a tool you can freely use to check if a iPhone is reported stolen. The website is StolenphoneChecker.org. All it asks for is an IMEI, MEID, or ESN number.
Negotiating the deal
If you've found any discrepancies you didn't know about and realized the iPhone isn't worth as much as you thought, maybe it's time to start negotiating the deal? Perhaps you're willing to live with a scratch if there's a good discount. Or you could fix something if the seller is ready to cover part of the cost in the form of a lower price.
When negotiating the price, point out some of the bumps and bruises the phone might have. Tiny scratches likely won't affect pricing much, but bigger ones are solid negotiating points, especially if they are on the display. You could also try to argue that you can find the phone cheaper on other websites, if that's the case.
If you can't come to an agreement, maybe the best bet is that you each go your separate ways without a deal. Perhaps the seller is willing to meet in the middle, though? Try to find a point where you're both comfortable with the terms and price before moving on to the next listing.
What about trade-ins?
You can always trade in your current iPhone to help offset the cost of a new phone, if that's a route you'd rather go. Apple accepts trade-ins directly on its site or in stores, giving you an instant discount on the purchase price of your phone. You'll need to answer a few questions about the condition.
Though for those who are buying one elsewhere or — let's be real — if you just want cash, we'd recommend trading in through a site like Decluttr. Essentially you'll describe your iPhone and its condition, they'll offer an estimated value and you'll ship the device to them for inspection. Decluttr even provides a shipping label, and once they inspect, you can accept the final offer value or decline it.