Is Apple CarPlay not working after iOS 17 update? Some users have reported that they are unable to connect their iPhone to CarPlay after updating to iOS 17. Others have stated that CarPlay suddenly stops working or keeps disconnecting after it is connected, and this started after iOS 17 update. Sometimes, the iPhone is not detected by CarPlay. Sometimes CarPlay freeze and you may see a black screen. And lastly, you may have a CarPlay sound problem.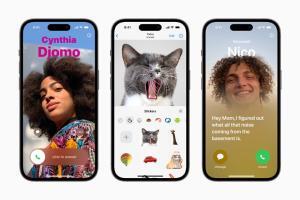 Here's how to get everything reconnected if Apple CarPlay isn't working after iOS 17 update.
Please note: The solutions explain in this article apply to all iOS 17 supported devices including: iPhone 14, iPhone 13, iPhone 12, iPhone 11, iPhone XR, iPhone XS, and iPhone XS Max.
When Apple CarPlay is not working after iOS 17 update, the first thing that You should do is try to restart Your phone and the head unit . Usually, when CarPlay is not working as a result of iOS update, a simple restart can fixA lot of those issues. You should also make sure that the software in Your car and on Your iPhone are both up to date since the updates fixBugs. The next thing You should do if that does not work is delete Your device from the car and re-pair it. This can fix issues where the vehicle is not sure what state of pairing it is in by adding it as a new device again.
Before you start troubleshooting, keep in mind that your car needs to support CarPlay in the first place. Another important thing is that the country or region you live in also needs to support CarPlay.
Causes for Apple CarPlay Not Working
There are various reasons that Apple CarPlay may not work or may stop working, even if it has worked in the past. These include:
Problems with an iOS 17 update.
Integration issues between apps.
Incompatibility issues.
iPhone not detected.
How to fix CarPlay Not Working after iOS 17 update
Regardless of the issue, no connection, no sound, apps not working, there are a series of steps you can work through to fix the problem. Try each of the steps below to see if it solves your problem and gets CarPlay working again.
Without further ado, here's what to do if CarPlay isn't working after iOS 17 update:
Update iOS
If your phone is not updated, you may not have the necessary drivers or software to complete the connection to CarPlay. Updating could help resolve any issues you might be experiencing. go to Settings > General > Software Update. If there is a new version, tap Download and Install.
Make sure that Siri is on
Siri needs to be enabled for CarPlay to work. To enable Siri, go to Settings > Siri & Search.
Enable the following options: Allow Siri when locked, Listen for Siri or Hey Siri and Press Side button for Siri or Press Home for Siri.
Restart your iPhone
Sometimes turning your iPhone off and then back on will clear whatever error you're experiencing, and things will connect just fine the second time around. Follow these steps to restart your iPhone based on your iPhone model:
To restart iPhone SE (2nd generation) or later, press and hold the side button to power off your device and turn it back on.
To restart iPhone XR or newer models, press and hold either the volume and side buttons and then press the side button again to turn it on.
Reset the infotainment system
If you are experiencing the problem of CarPlay not working after iOS 17 update, simply turn off and restart your car. Every system is different, so turning on and off the vehicle may or may not completely reset the infotainment system.
Many are just put to sleep when you turn the car off. See if you can find any information in your vehicle's manual about completely resetting the infotainment system
Check Whether CarPlay is Allowed While Locked
If CarPlay still isn't working after trying the checks and fixes we've listed so far, check whether it's allowed while locked. If CarPlay isn't enabled when locked, it can't activate if your phone screen is turned off.
To do this, go to Settings > General > CarPlay.
Tap Your Car.
Next, toggle the switch next to Allow CarPlay While Locked to enable it if it's off.
Try different USB cables and ports
If your connection is wired, use another USB port and another USB cable to see if there is an issue.
If your connection is wireless, you need to make sure that Bluetooth and Wi-Fi are enabled.
To enable WiFi, go to Settings > WiFi.
Tap WiFi and toggle its switch to on/green to enable it.
Next, tap Settings again, tap Bluetooth and toggle its switch to on/green to enable it.
If you're having issues connecting with CarPlay, remove the Bluetooth connection between your iPhone and vehicle. Restart your iPhone and try to use CarPlay again.
Enable CarPlay in Content & Privacy Restrictions
If you use restrictions on your iPhone, you may have disabled CarPlay by accident.
Go to Settings > Screen Time > Content & Privacy Restrictions. Next, tap Allowed Apps, and then make sure that CarPlay is enabled.
Forget the car then set up the connection again
Go to Settings > General > CarPlay. Next, tap your car, tap Forget this car. Now set up the CarPlay from scratch.
If you've tried all of the above solutions but CarPlay isn't working, this may mean that there is an issue with your car's stereos system. You can also contact Apple Support.
CarPlay not working after iOS 17 update: Fixed!
We hope the tips and fixes in this guide helped you troubleshoot and fix it when CarPlay is not working after iOS 17 update. If you have any other questions, let us know in the comments section below.