We've got a series of useful iPhone 14 Plus tips and tricks for you that will help you get the most out of your device.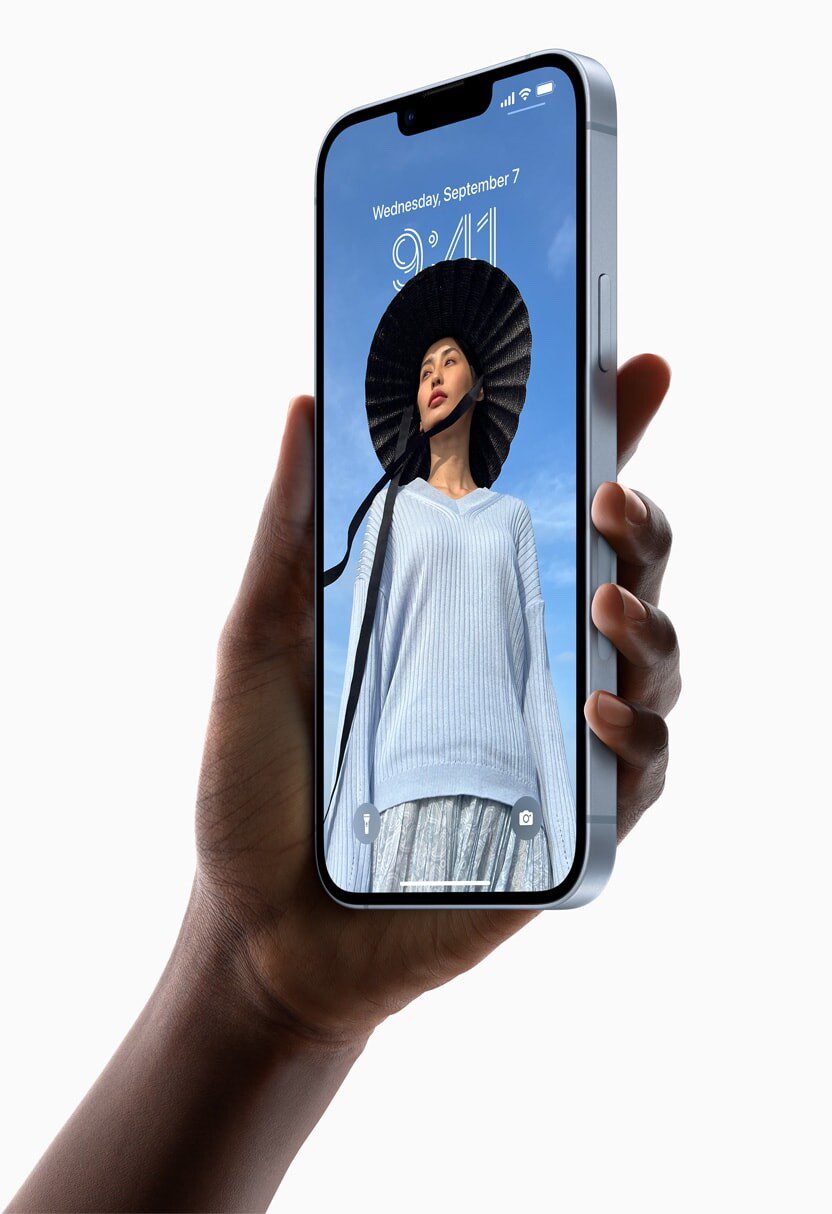 "iPhone 14 Plus brings the larger 6.7-inch display and the best battery life ever on an iPhone to more people," said Kaiann Drance, Apple's vice president of Worldwide iPhone Product Marketing. "This is a great option for customers who want a much larger screen in a light and durable aluminum design with big enhancements to all cameras, excellent performance, essential safety capabilities, and 5G. Whether a customer is upgrading to a new iPhone or trying iPhone for the first time, iPhone 14 Plus is a huge upgrade and an unbeatable choice."
There are quite a few new features and with our easy-to-follow iPhone 14 Plus tips and tricks you will be up to speed in no time.
Without further ado, here are our best iPhone 14 Plus tips and tricks!
Best iPhone 14 Plus tips and tricks
following are sixteen "must-use" iPhone 14 Plus tips and tricks, shortcuts, and hacks.
1. Edit, Unsend messages
One of the best additions to iOS 16 lets you tweak a message you just sent or retract it altogether. We've all had that "uh oh" moment.
To try this iPhone 14 Plus trick, just type an iMessage as normal and hit send, now press and hold on that message and you'll see two new options in the pop-up menu that appears. Tap 'edit' to change what it says, or tap the 'unsend' option get rid of it.
There's a catch: the person you're sending it to must also be running iOS 16 or else they'll still see the message.
2. Unsending or scheduling an email in Mail
On a similar note to Messages, the built-in Mail app also lets you unsend emails now. All you need to do is tap the 'undo send' option at the bottom of the screen after you've sent an email. Then fix it, and send it again.
If you want to schedule it, just tap and hold the blue arrow at the top and select 'send later'. Here you can choose the date and time that you'd like to send the message. It's really useful if you're emailing colleagues or friends in a different time zone.
3. Remove subjects from photo backgrounds
One really cool iPhone 14 trick is the ability to select subjects from within an image, removing them from their background, and creating a cutout with a plain background. Then you can automatically copy and paste it or share it.
All you have to do is tap and hold on a photo, and you'll see a glowing line appear around the foreground subject. When you let go, you have the option to copy it – which you can then paste onto a document or message elsewhere – or hit the 'share' button and you can send it via any app or method that appears in your share sheet.
You can even save it or assign it to a contact if you want.
4. Show Battery percentage indicator
For years, Apple has always just used a visual battery icon that shows its vague level by just 'emptying' that virtual battery indicator in the status bar.
However, if you want a more precise idea, you can use this iPhone14 Plus trick to have a percentage actually written inside the battery indicator. Just open Settings, go to Battery and toggle on the 'Battery percentage' option to see the level in that icon.
5. Enable the haptic keyboard
Apple added "haptic feedback" to its keyboard, as part of its iOS 16 operating system update.
This is that slight vibration you feel under your fingertips when typing a message, writing an email, or cranking out something in the Notes app. It feels great and confirms every virtual key is pressed.
To enable it, go to Settings > Sound and Haptics > Keyboard feedback. Now toggle on the Haptic option.
6. Use iPhone's secret button
Naturally, you're aware of iPhone's buttons on the sides of the device – or the circular Home button on older models – but there is one more.
It's on the back, where the logo is – but you won't see it with the naked eye.
Aptly named "Back Tap," this feature lets you instantly trigger almost anything you might want to on your phone, such as turning on the flashlight (when, say, walking to your car in a dark parking lot), launching the camera, taking a screengrab, muting the iPhone, or launching any app (such as a shortcut to opening TikTok).
To enable Back Tap and to select what action takes place, go to Settings > Accessibility > Touch > Back Tap. Here you can choose what a double-tap and triple-tap does!
7. Auto-punctuation and emoji with voice dictation
If you've ever used voice dictation to send messages before, there's a good change you've been frustrated at its lack of punctuation.
However, with this iPhone 14 Plus trick, the voice dictation in the latest software can automatically tell when you need commas, full stops and question marks. It's not 100 per cent perfect, but, it's a lot better than it used to be. Plus, you can even tell it to insert emoji now, just by saying something like "wink emoji".
8. Shake to delete
Typing on your iPhone and want to undo what you just wrote? Just shake the darn thing.
Yep, enabled by default, you can quickly fix mistakes by shaking your iPhone side to side – and you'll see a prompt to confirm you want to undo your action. It's faster and easier than pressing and holding the backspace key until all your text is deleted.
If you don't like this "Shake to Undo" feature, you can turn it off by going to Settings > Accessibility > Touch > Shake to Undo.
9. Lock Screen customisation
Of course we have to mention this iPhone 14 Plus trick, it's the star of the show: the Lock Screen. Apple has revitalised it, giving you customisation options that just haven't existed before on iPhone. Better late than never, right?
It's nice and easy to work with too. Similar to how you customise your Apple smartwatch face, just press and hold on the Lock Screen and tap 'customise'. Or swipe across, then tap 'add new'. You'll get a whole bunch of presets to choose from with different clock styles, widgets and wallpapers.
Once you've selected your style from the list, you can customise it. Tap on the date field at the top and you can swap out the default for something else. So if you want the date and the weather conditions, or the date and upcoming events, or the date and your fitness progress you can.
Tap the clock and you can change the font and style, and there are a few options here. As for colour, by default, it chooses colours that work with the wallpaper, but you can manually choose a different colour from the available options at the bottom.
Then there's the bottom widget field, in which you can add small square widgets or larger rectangular ones. And these can include all manner of data, from weather conditions through to calendar events and battery levels.
When you've chosen your style, you can press the three dots in the bottom corner and here you can choose if you want a depth effect, where the clock can partially hide behind the foreground subject to fake a sense of perspective. It's pretty cool, and it can create it automatically using photos and images you already have in your gallery.
Perhaps the best part is that once you've customised and created your own Lock Screen style, you can add and create more, and cycle through them. One option – like a lot of Android makers – is to have it cycle through photos. When you select this Photo Shuffle mode you can choose whether you want people, pets, nature or cities, and even choose which people show up. Plus, choose how frequently you want it to change, and even manually select the photos you want it to cycle through.
10. Screenshot an entire webpage
You likely know you can take a screen grab of something on your iPhone by pressing the Power button on the side along with the Volume Up button.
You'll hear that familiar "camera shutter" sound effect, see a white flash on the screen, and a thumbnail of the image will float to the bottom left.
But what if you want to capture a lengthy article or detailed recipe, and it can't all fit on your iPhone screen?
To save a full page in Safari, simply open the web link, take a screenshot (per the instructions above), and at the top of the screen you will see an option to save the Screen or save the Full Page. Select the Full Page option, followed by Done, and Save PDF to Files.
Later on, open Files to read it.
11. Correct Siri's pronunciation
Apple's voice-controlled personal assistant may be great at giving you information — such as the weather, directions, and sports scores — but sometimes Siri just doesn't say things right. This is especially true for some names and places, perhaps with origins in other languages, that may be difficult for Siri to pronounce.
If Siri says something wrong, like pronouncing your friend Mica's name as "me-kah" instead of "mike-ah," just say "That's not how you pronounce [Mica]" and then say the mispronounced word.
12. Convert prices in Photos
In iOS 15, Apple introduced a feature that let you capture text directly from the camera app or from a photo in your gallery. With iOS 16, it's become smarter, offering instant currency conversion.
So snap a photo of a price in a different currency, go to photos and tap the live text button and now tap on the price and it should convert to your own local currency.
13. Turn any book into an audiobook
Now this one is handy. A feature called Speak Screen can read aloud any text on the screen at your command.
While designed primarily for the sight impaired, anyone can take advantage of this feature if they want to turn an ebook into an audiobook. Now you can listen while in the car, while closing your eyes on an airplane, or when walking down the street.
To activate it, go to Settings > Accessibility > Spoken Content > Speak Screen.
Then, in any app you have open, swipe down with two fingers from the very top of the iPhone screen to hear the contents of the screen read to you, such as an ebook, email, article, or notes.
You can tweak the voice, including gender and language, speaking speed, and more.
14. Create custom vibrations, ringtones
How great would it be to know who's calling, just by the way the iPhone is buzzing in your pocket? Simply use this iPhone 14 Plus trick
In the Contacts app, select your person of choice and tap Edit. Select Ringtone and you'll see a Vibration option.
Press that and you'll see several options – like Heartbeat, Rapid, and Staccato — including a Create New Vibration tool to customize your own buzz.
This way, you can have a different ring for your partner, kids, or friends, and know who's calling without needing to glance at your phone.
Similarly, you can create custom ringtones for different people.
15. Use the hidden trackpad
Say you're composing a message, email or note, and you need to change something you typed before sending or saving. With your iPhone, simply press and hold on the keyboard and the cursor will automatically become a mouse-like trackpad.
Now keep your finger or thumb on the screen and drag around the cursor to reach the part of text that you want to tweak, and let go.
Or to highlight text, just press a little harder while continuing to slide your finger. Then let go for the keyboard to return.
16. Calculator shortcut
If you're using the calculator but make a mistake by typing in the wrong number, you don't need to clear the screen and start all over again.
Instead, just swipe your finger to the left or right of the numbers to clear the last digit. You can keep doing this to remove the last digit.
On a related note, simply turn the iPhone sideways, when in the Calculator app, to access the integrated scientific calculator.
See also: Top 16 Hidden iOS 16 Features Every iPhone User Should Know
These are the best iPhone 14 Plus tips and tricks
There are many other iPhone 14 Plus tips and tricks, but those are the ones I found made the biggest change in the way I used my iPhone. Some of these are profound like the lockscreen widgets and customizations, others are more subtle, but all of them work great and I cannot wait to see third parties bring their widgets to the lock screen as well.
What are your favorite iPhone 14 Plus tips and tricks? Drop a comment and let us know.